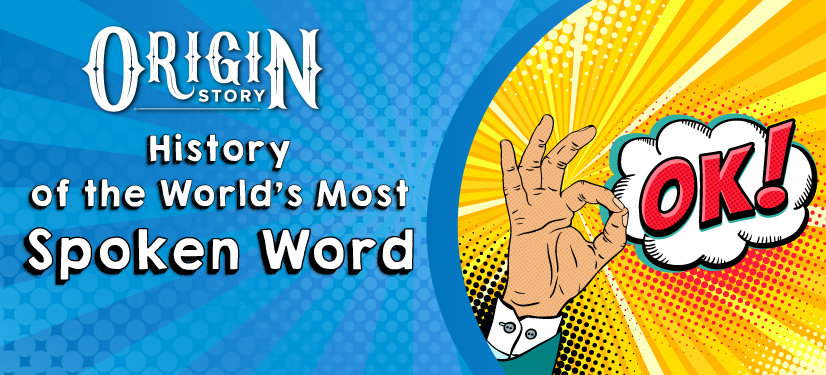 Here's a quiz: which is that one English word that is recognized throughout the world and no other word of any language has succeeded like that? 
Can you guess the answer? No? Here is another clue. 
Let's say you're setting off to see the world and aside from saying please and thank you in a smattering of languages you pretty much only know English. What is the one word that most of the people you encounter will also know?
If you don't know what that word is, it's OK.
Seriously: it's OK. The word "OK".
Time for a little word history, OK?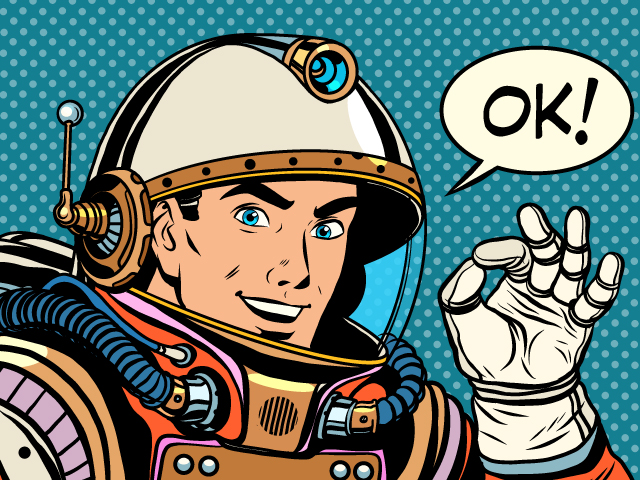 So just where did this word come from? For years, its origin was a mystery. 
One theory is that it came from the Greek phrase "ola kala," which means all good.
And then there's the Choctaw word "okeh". The Choctaw were Native American people originally occupying what is now the Southeastern United States. The Choctaw word "okeh" sounds quite similar and means 'so it is'. American president Woodrow Wilson reportedly thought it was the "correct" spelling of the word, and would OK documents with "okeh."
And finally, the most famous OK origin story was reinforced in the 2012 Academy Award-winning movie, "Silver Linings Playbook":
PAT: "Here's a fun fact. You know where the term 'OK' comes from?"
VERONICA: "No. No, I don't."
PAT: "Well, Martin Van Buren, the eighth president of the United States of America, is from Kinderhook, New York . . . and he was part of a club, a men's club, called Old Kinderhook. And if you were cool, you were in the club, they'd say, 'That guy's OK.' 'Cause he was in the Old Kinderhook's."
Is that true? Umm no, not really (so not OK!)
The real origin story of OK is literally a joke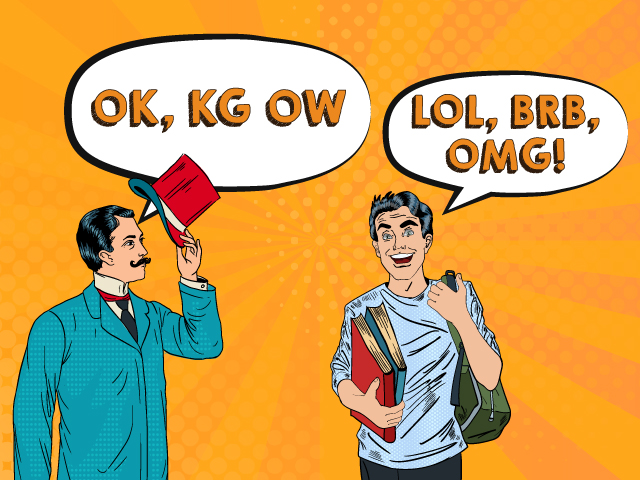 Much like the modern-day world filled with text-friendly shortcuts such as LOL, BRB and OMG, an abbreviation craze swept nineteenth-century America. 
Let us present for comparison the 1839 New York newspaper report of a young woman remarking to her friend "O.K.K.B.W.P.": her alphabetic message was answered with a kiss. Can you guess what "O.K.K.B.W.P." meant? Well, it translated as "one kind kiss before we part." Take that, Internet!
The 1820s and 1830s shared another linguistic fad with today: a liking for deliberate misspellings. Kewl, rite? 
Just like today, in an attempt at being funny and fashionable, young, educated people deliberately misspelt words and abbreviated them for slang. For example, "KG" stood for "know go," the incorrect spelling of "no go." The joke is lost on us today, but it was LOL-worthy in the 1800s!
So on March 23, 1839, an American newspaper called the Boston Morning Post published a satirical article on grammar.
A man named Charles Gordon Greene, who was also the editor of the newspaper, wrote that article. In that piece he came up with an abbreviation — O.K. and thus became the man who gave birth to this global word.
When "O.K." appeared in that article, it was intended to be the shortening of "oll korrect," the humorous misspelling of "all correct.
OK, it was humorous 182 years ago.
'OK' very slowly seeped into the American vernacular during 1839 and by the end of the year, it had shown up in various American newspapers. 
What's most interesting is how OK did not fall out of fashion like most of the abbreviations of that time. Nobody uses K.G. (know go) or OW (oll wright) anymore, right? so, naturally the question that arises is…
How did OK become so famous?
Although OK became one of the more commonly used short forms at the time, it sure would have passed into oblivion if it had not been for America's presidential election of 1840.
Now, while President Martin Van Buren wasn't the origin of OK, as the movie suggested, the man did have a hand in popularizing it.
Van Buren had invented the slogan in his presidential campaign, "Vote for OK" in reference to both his hometown and his nickname, Old Kinderhook.
Their campaign was so memorable that it both popularized the word and hijacked the story of its origin: there are today still those who believe that "Old Kinderhook" is the original meaning of OK. 
There was another very important reason for the popularity of this word – the telegraph. 
The birth of 'OK' coincided with the invention of the telegraph, and as messages cost more if they contained more letters, early telegraph operators, as a standard practice, used the term 'OK' to confirm that a message had been received. 
Over time this word became so popular that it crossed all boundaries – of countries, languages, race or religion. And we don't even realise how many times we use it in a day: it's almost become a reflex. 
From Michael Jackson singing, "Annie, are you ok? Are you ok, Annie?" in his massive hit song Smooth Criminal, to being arguably the first word spoken when humans landed on the moon as Edwin "Buzz" Aldrin said "OK, engine stop", once the lunar module was sitting on the moon — 'OK' has ruled the world for many, many years now. 
But today, there is an enemy at the gate! Another word, that may seem like it could compete with "OK" has crept into our common utterance –"like". 
The battle of "OK" versus "like"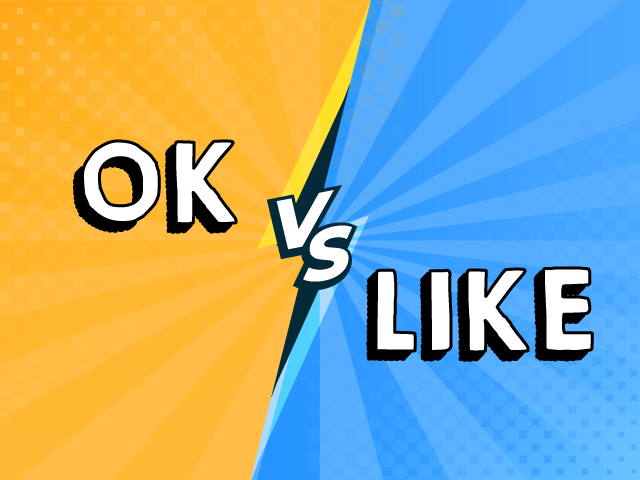 In the battle of "OK" versus "like", OK comes way out on top. 'Like' is not as versatile as OK. All it does is just give a little bit of affirmation.
OK is a pair of initials with a much broader range and multitude of uses.
Above all, it's an adjective when you say, 'This is OK'. But it's also a noun: 'I gave this my OK.' It's also a verb: 'I OK'd it.' It's also an adverb: 'She did it OK.' And it's also an interjection: 'OK then!'
This word can also express different meanings in different situations. 
It can be a simple gesture to acknowledge what another person says:
A: Should we order the salad?
B: Yeah!
A: OK!
In this example, one speaker uses OK to show that she acknowledges what the other speaker says. She also uses OK to show agreement.
However, we even use OK even when we do not agree with what is being said:
A: Did you know that humans used to ride Dinosaurs!
B: Are you sure? I don't think humans were around back then.
A: No, no, humans are way older than dinosaurs!
B: Umm…OK then! 
Once again, OK serves the purpose of acknowledging what another person says but with the intention to disagree.
We even use OK to end a conversation:
A: So are you coming to the party today?
B: Yeah, I will be there.
A: OK. I will see you there. 
In this way, neither speaker is surprised when the conversation does end. So you see how versatile this two letter word is! 
OK, it has been great telling you all about the origins of this amazing little word but we have to go now. Until next time!
Meanwhile, write to us in the comments section and tell us how else do you use OK in your everyday conversations and what part of this origin story you found most fascinating!