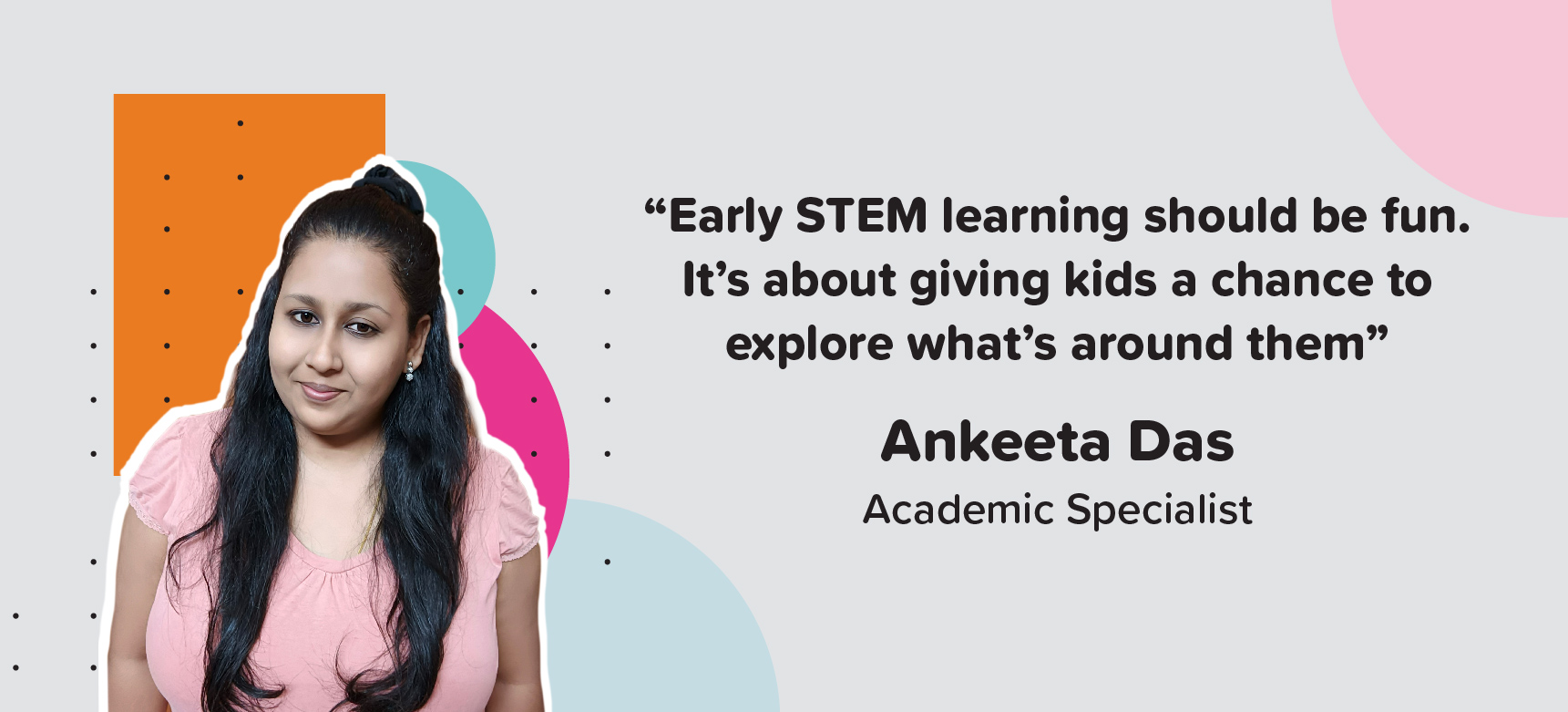 "Becoming a doctor was my childhood dream. But I lost my father when I was two-and-a-half years old and was raised by a single mother. Due to financial constraints at home, I couldn't pursue medicine as a career. This somehow kindled the desire to become a teacher and encourage my students to study medicine. As a biology teacher, my only mission is to ignite a passion for STEM learning and make science more approachable for young learners."
That was Ankeeta Das, our Academic Specialist in this week's edition of A Day In The Life Of. Our employee series where BYJUites offer a glimpse into their typical workday, from a morning ritual they religiously follow to how they unwind after a long day at work. 
In this instalment, Ankeeta shares her journey into teaching, what's it like to grow up in the Andamans and how she is creating fun and relatable learning experiences inside and outside the classroom.
Also read: 'Don't Be Afraid To Ask For Help': Yogita Advani on Building a Career While Being a Hands-on Mum
Excerpts:
Walk us through your journey and what led you to BYJU'S.
I'm originally from Andaman and Nicobar Islands. But after completing high school, I got the opportunity to move to Coimbatore, Tamil Nadu, as my mother was working with the Forest Department there. So, I did my engineering from Coimbatore itself. 
However, during my graduation days, I took a keen interest in teaching. It started with tuition classes and soon translated into a career as a school teacher. I have, in fact, taught at a few schools before landing the role of an Academic Specialist at BYJU'S.
What's your typical workday like?
I joined BYJU'S in 2020. My day usually begins with spending some quality time with my newborn daughter. Once I log in, I take online sessions for students of classes nine and 10. I also explore ways to stay updated on new resources and information that could positively impact my students.  
Can you tell us a bit more about your background?
I grew up in the Andaman and Nicobar Islands, also known as Mini India due to its rich multi-ethnic and cultural diversity. The best part about growing up here was, from early on, I got the opportunity and exposure to connect with people from different backgrounds and cultures. As a kid, I would celebrate all festivals, be it Durga Puja, Pongal, Onam or Lohri. Thanks to these experiences, I got to learn about so many different traditions and cultures.  
What excites you about your role?
Making learning fun and accessible for students so that they can take ownership of their learning process, is what makes my role even more interesting. Providing access to information is easy but finding creative ways to impart that information to students is what matters. 
As a biology teacher, my role is to show students how science can be applied to their other interests, including sports, music, gaming, or anything else that they may be passionate about. This creates a fun learning experience inside and outside the classroom. 
 What's your daily source of inspiration?
Definitely my mother and my husband! I know that I can always count on them for anything. They have always been my biggest supporters.
Any tips for new moms on how to strike a work-life balance?
It is important to create a support system that you trust – both at work and at home. Be honest and transparent when it comes to work. It is okay to say no when you have to prioritise your family because it will have an immense impact on everything.