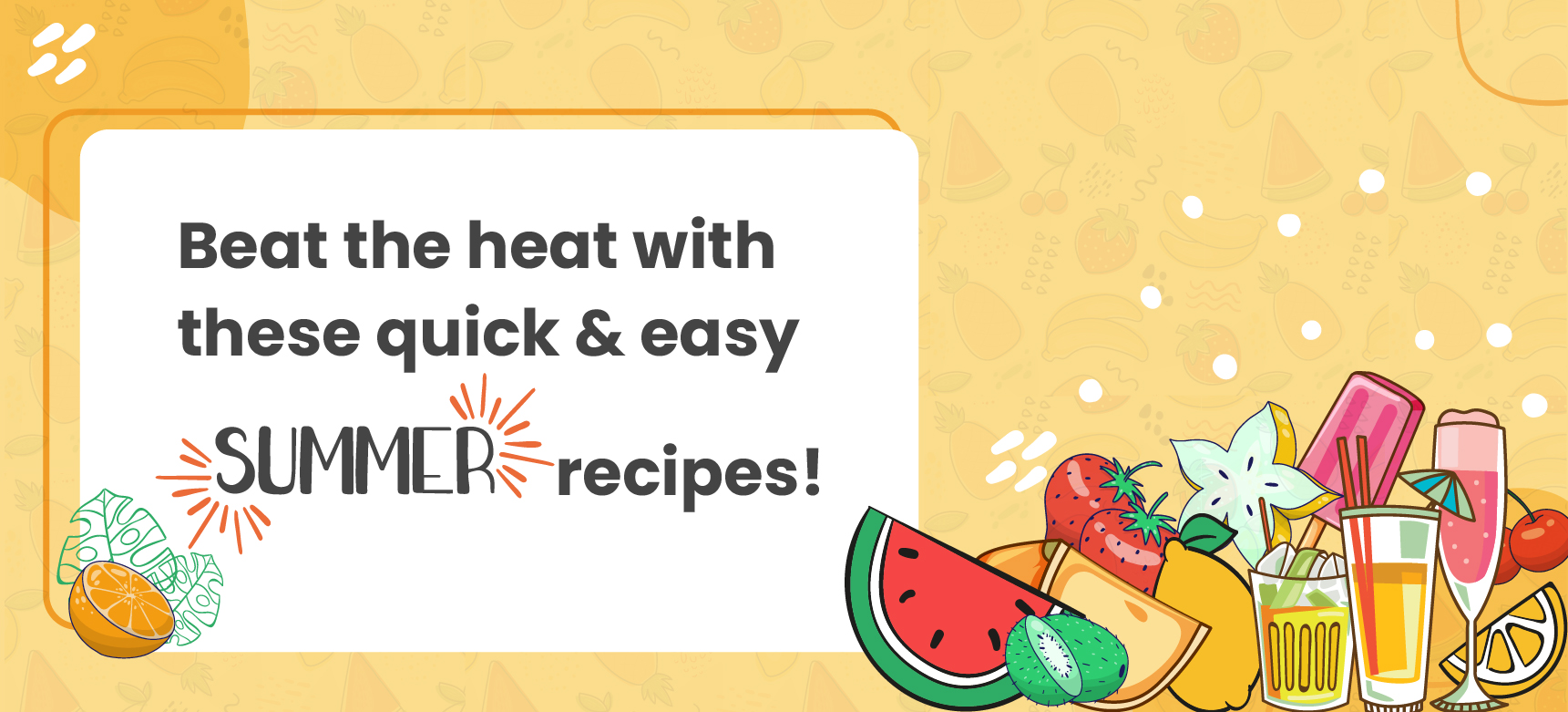 Summers are officially upon us and we just can't wait to hit the beaches in our vibrant summer clothes and stay outdoors during the long days. But when the temperature starts to rise and the humidity hits, it's also a time to turn to some refreshing summer recipes that can help you beat the sweltering heat.
Let us help you get started!
From hearty summer salads to chilling popsicles, soups and puddings, we have rounded up some recipes you must try this season. What's better? These easy and refreshing recipes can be whipped up in no time at all. Some require a little freezer time – but that just means they'll be even more cooling when they come out 🥳
Read on and we promise to leave you inspired to try these recipes!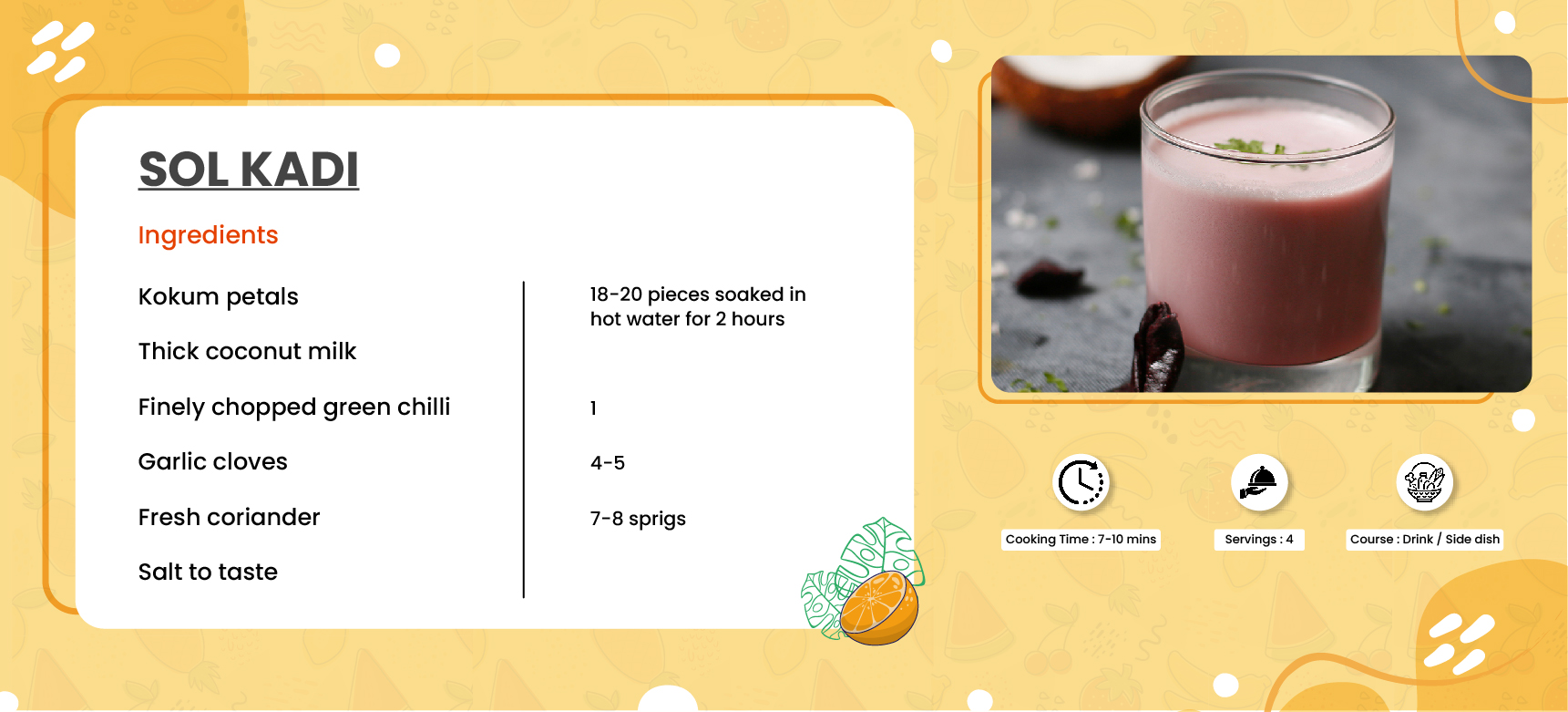 Solkadi (also known as solkadhi, kokum kadhi or kokum curry) is a popular drink for cooling the body during blistering Goan summers. This mauve-hued digestive beverage is quick and easy to make!
How to make
Blend the

kokum

petals with 1 cup of water (that they were soaked in) into a smooth paste.

Strain the

kokum

paste into a bowl using a muslin cloth and a strainer.

Add 1 cup of thick coconut milk to the

kokum

paste and mix. You can either make the coconut milk or use canned coconut milk.

Blend green chilli, garlic cloves, and salt, with 2 cups of water into a smooth paste. Add the paste to the k

okum

mixture.

Pour into individual serving glasses, garnish with coriander leaves and serve.
Also read: This World Art Day, engage in Art Therapy to release your emotions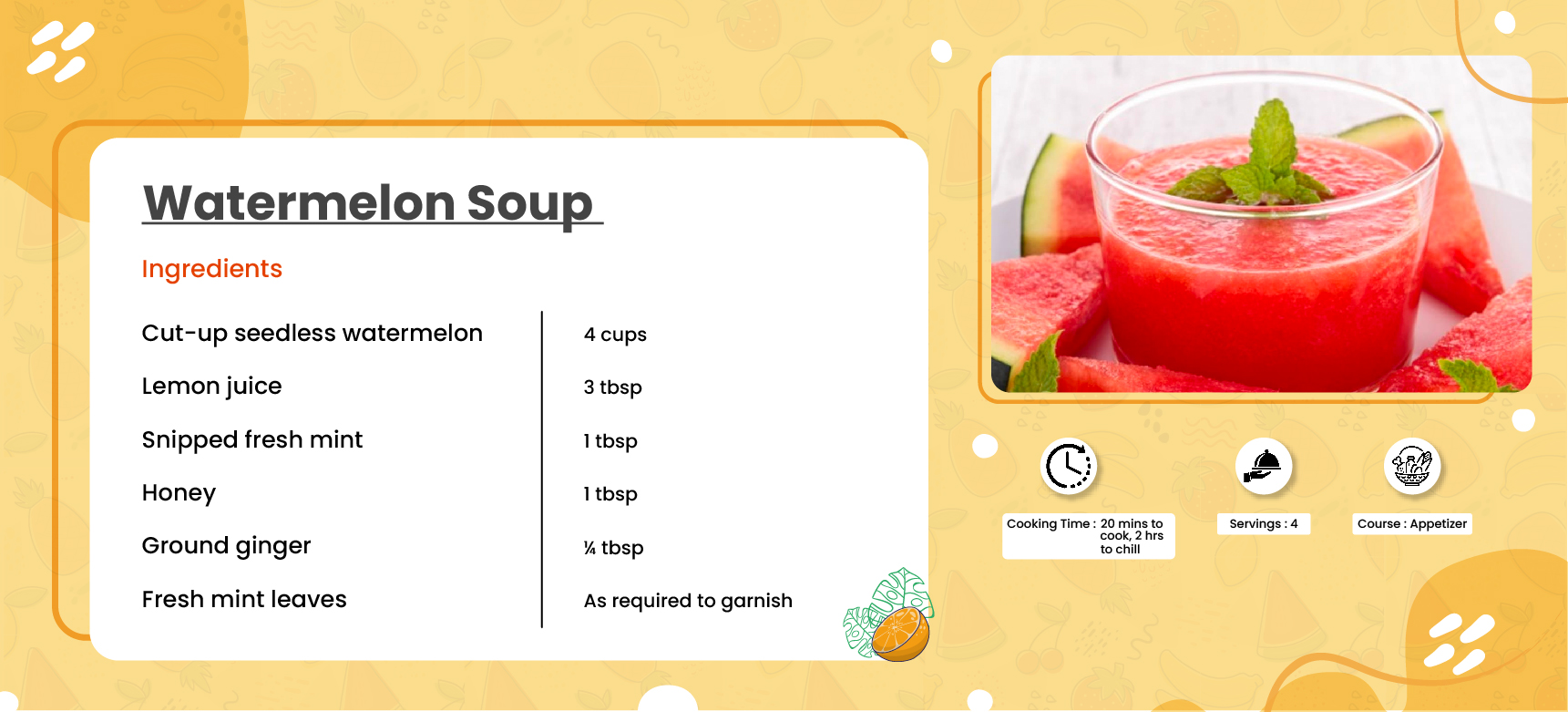 What is more summery than a crisp, chilled watermelon, right? Try watermelon in savoury form with this unique soup that can also serve as an interesting appetizer for your evening summer parties.
How to make
Blend watermelon, lemon juice, lime juice, snipped mint, honey, and ginger into a smooth paste.

Cover and chill for 2 to 4 hours.

To serve, ladle soup into bowls. Top each serving with a spoonful of yoghurt and garnish with mint leaves.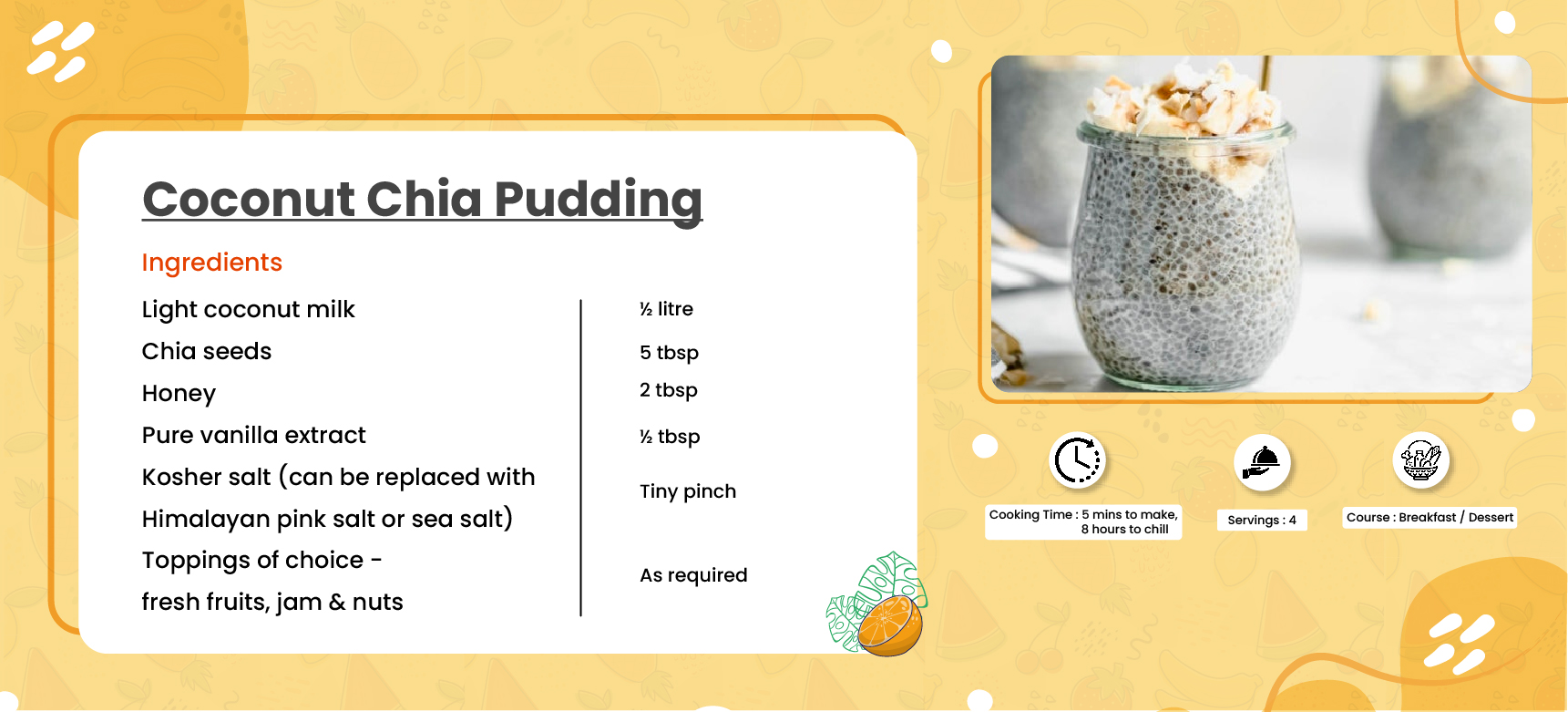 Made with chia seeds, coconut milk, and just a handful of other ingredients, this pudding can be enjoyed for breakfast or as a healthy dessert!
How to make
Stir the coconut milk, chia seeds, honey, vanilla, and salt in a medium mixing bowl so that the chia seeds are evenly distributed throughout.

Cover and refrigerate overnight.

While serving, stir once more to evenly combine the seeds throughout. Portion into your bowl, then add toppings of choice.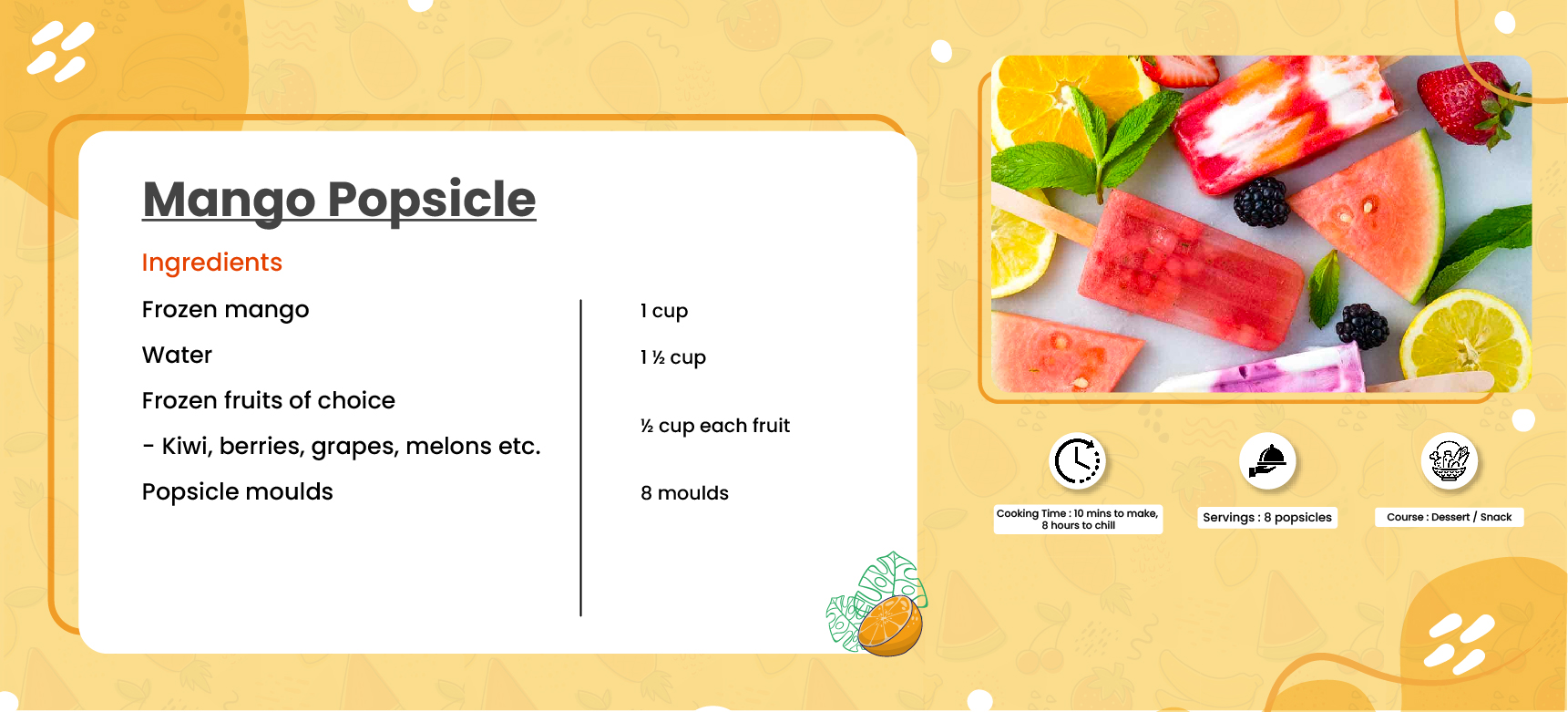 These Mango popsicles are not only packed full of healthy fruits, but they also taste amazing and serve as a refreshing snack or dessert.
How to make
Prepare your popsicle moulds by adding chopped fruits of your choice.

Blend mango and water into a smooth paste.

Pour mango purée equally into each mould.

Place in the freezer for at least 8 hours. Best to keep it overnight.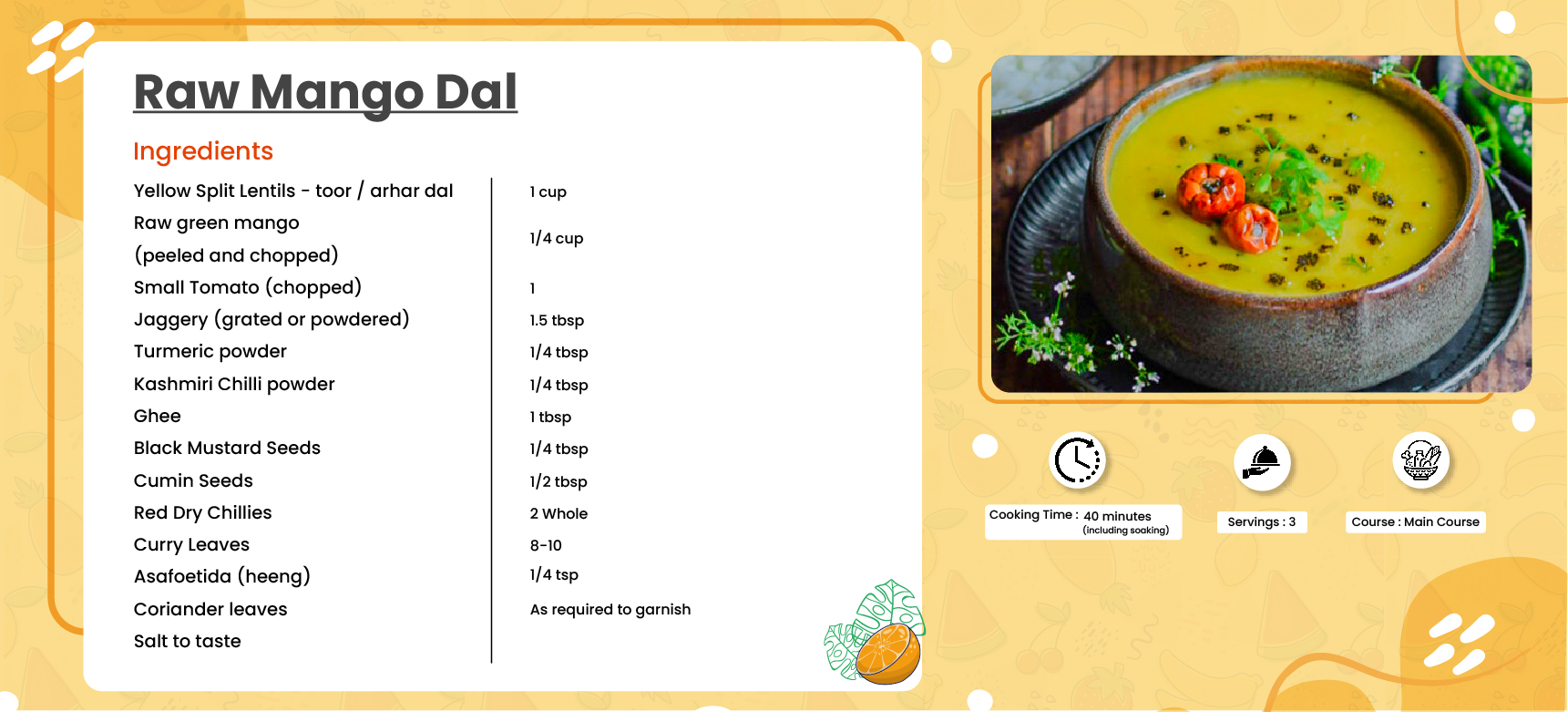 This homestyle raw green mango dal has a great balance of sweet, spice, and sour, making it full of flavour and delicious.
How to make
Wash the yellow lentils until the water runs clear. Soak them in water for at least 30 mins (up to 1 hour is good).

Add salt, turmeric powder and water to the soaked and drained lentils in a pot or pressure cooker. Bring the pot to a boil on medium flame.

Once the lentils have come to a boil, add the chopped green mango. Lower the flame to a simmer and let it cook until the lentils and mango are tender.

Add chilli powder, tomatoes, and jaggery. Taste and balance the flavours. 

In a small fry pan, heat the ghee. Add mustard, cumin seeds, dried red chillies, and let them bloom and splutter in the oil on a low flame. Add the

heeng

(asafoetida) and the curry leaves and quickly pour this tempering/

tadka

into the dal and mix through nicely. Take it off the heat.

Garnish with fresh coriander leaves and serve hot with some steamed basmati rice and a side of greens/vegetables or a simple salad. A dollop of thick Greek yoghurt also works wonders!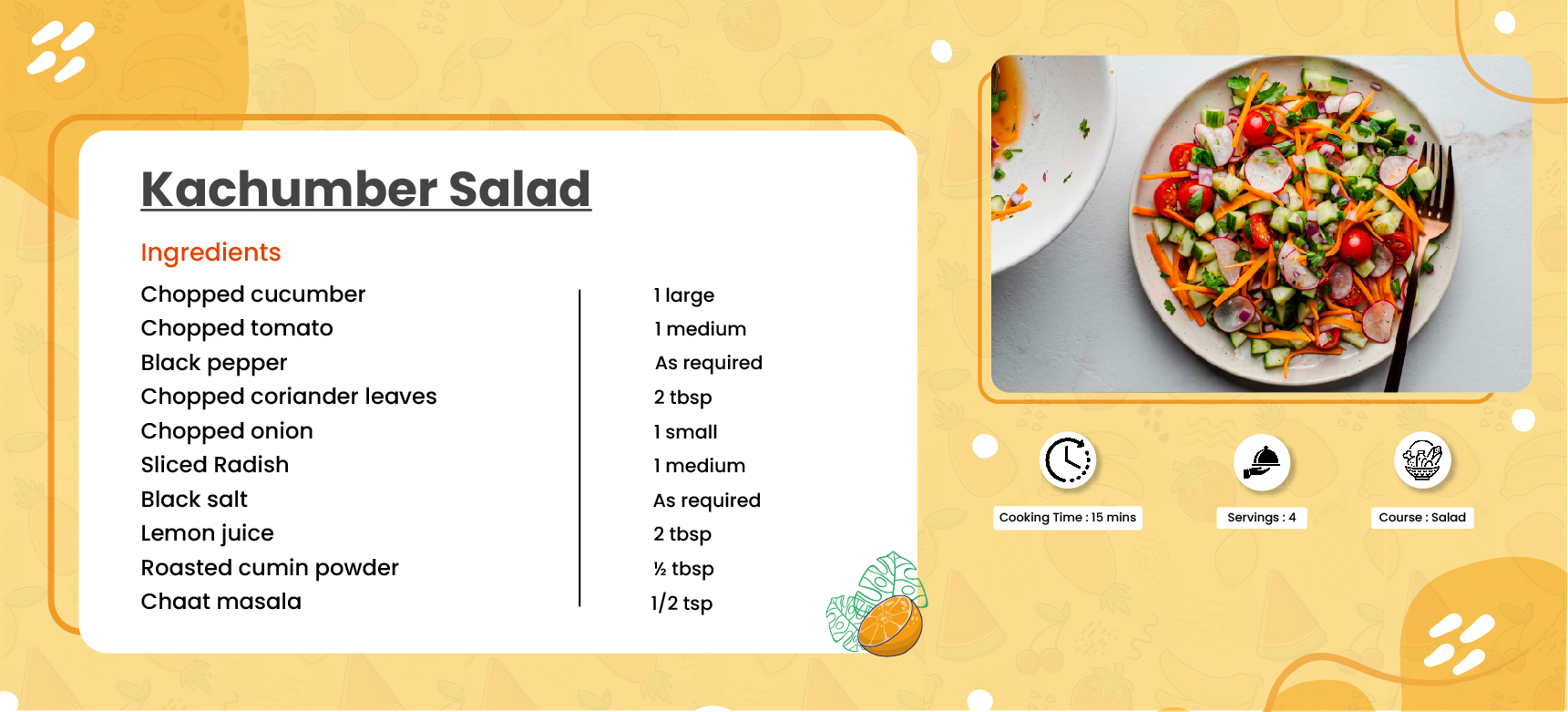 This vegan, oil-free and gluten-free kachumber salad is packed with refreshing flavours and is super easy to make.
How to make
In a bowl, add chopped cucumber, onion, tomato, and radish. 

Add roasted cumin powder, lemon juice, chaat masala, and black salt as per taste. Mix the ingredients well.

Transfer the salad to a serving bowl. Garnish the

kachumber

salad with chopped coriander leaves along with black pepper and serve.
Bonus tip:
Boiled sweet corn can also be added to give a sweet flavour to the salad.
Also read: Wellness Tips By Our InspiHER Community For A Healthier And Happier Life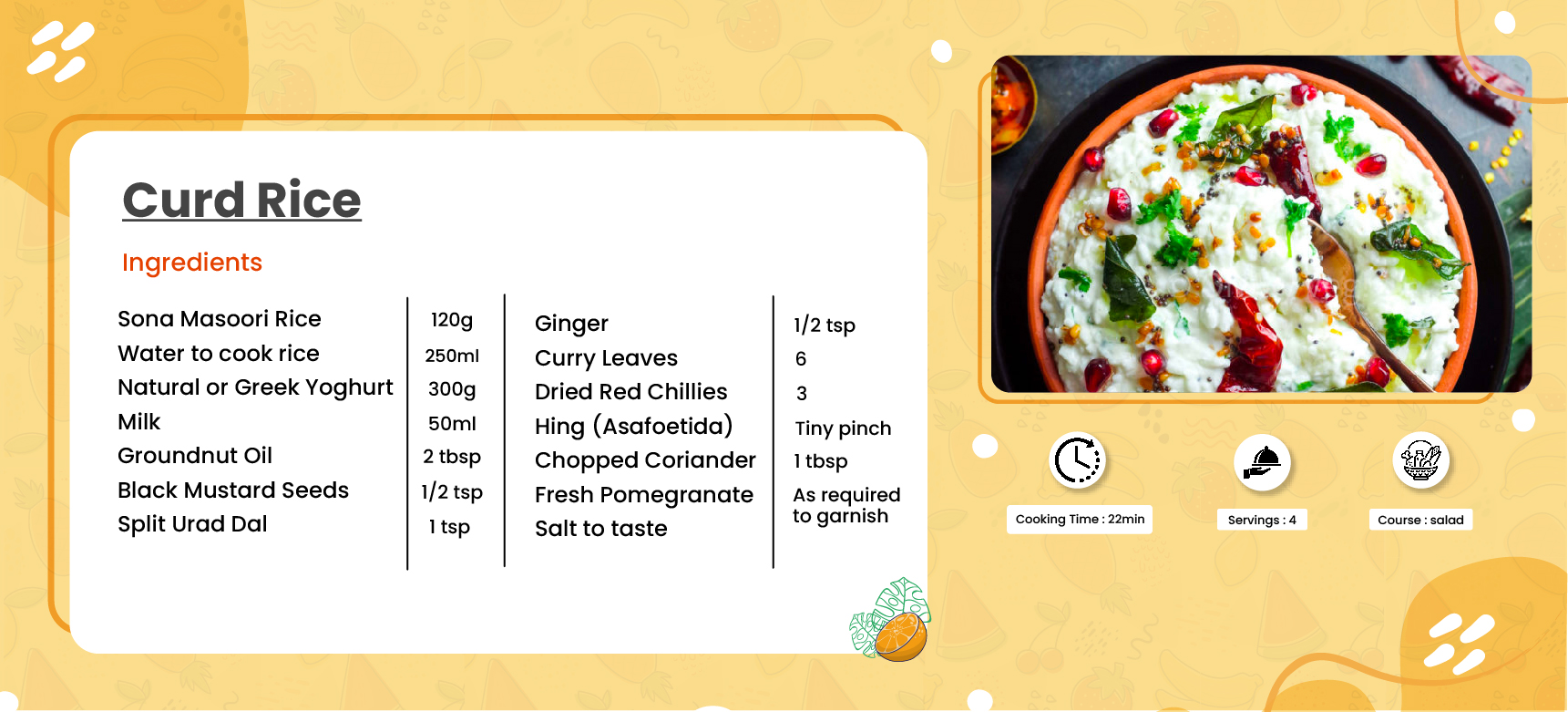 Full of probiotic goodness and cooling properties – curd rice is just the meal you need to deal with the sweltering summer.
How to make
Begin by rinsing the rice thoroughly until the water runs clear – this usually takes 3-4 rinses. Once washed, add to a saucepan along with 250ml of water and a pinch of salt. Cover and cook on medium heat for around 20 minutes, then turn off the heat completely. While the rice is still hot, mash it well with your hands or a potato masher. Set aside to cool or place in the fridge.

Once the rice has cooled down, transfer it to a large bowl and add yoghurt and milk. Mix well and season with salt to taste.

To temper the rice, heat oil in a small

tadka

pan over low heat. Once the oil is hot, add mustard seeds. As soon as they crackle, add split urad dal, ginger, fresh curry leaves, dried red chillies, and

heeng

. Mix well. As soon as the urad dal turns golden, remove it from the heat.

Pour the tempering over the curd rice and mix well. Garnish with fresh coriander and pomegranate.
Give these recipes a go, to make the most of the season. And don't forget to stay hydrated!
Have a summer special recipe of your own? Share it with us in the comments below.
Like this story? Head to Life at BYJU'S to learn more about our work, people, and the stories that make us unique. To explore job opportunities, check out Careers at BYJU'S.