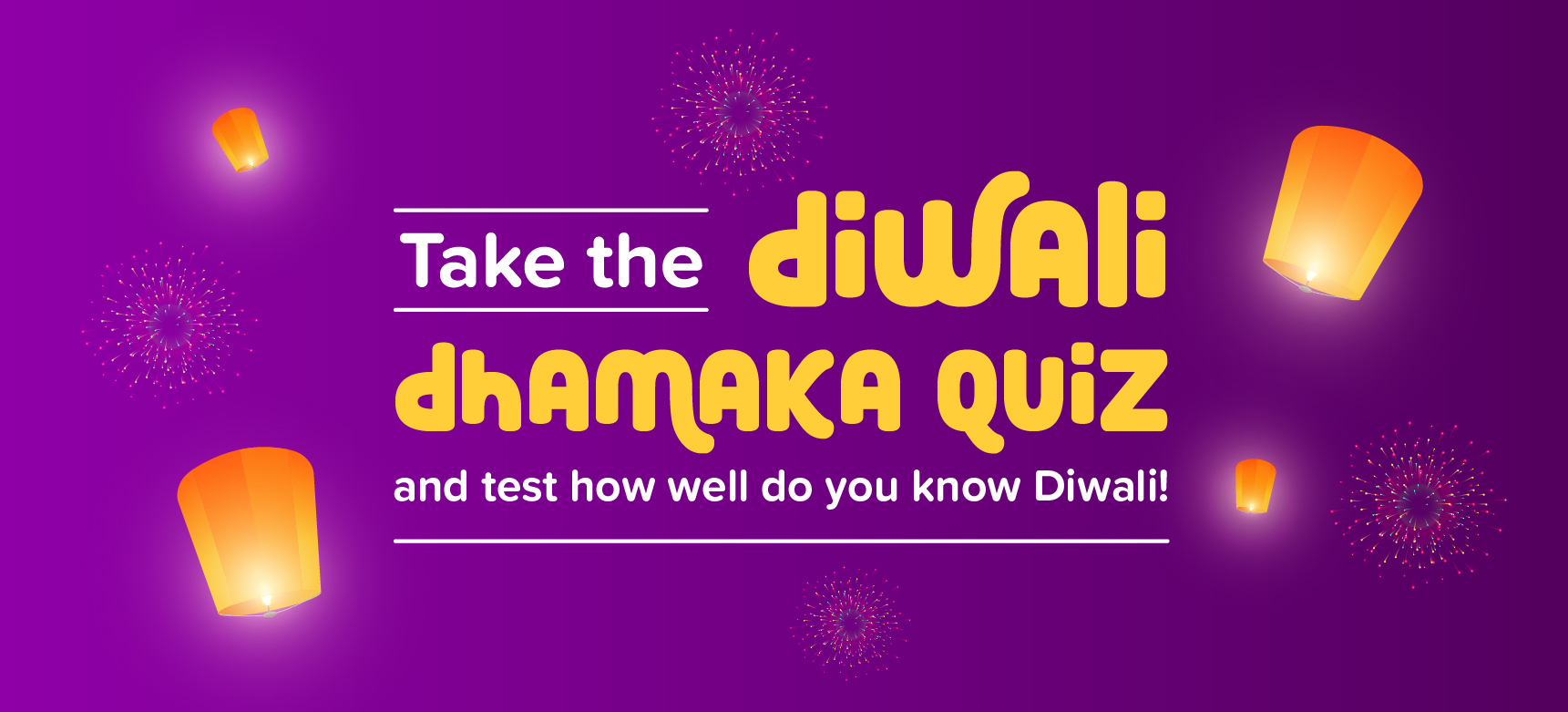 The cosy light of earthen lamps, a home filled with the warmth of loved ones and delicious sweets, and the chill of the upcoming winter season – that's Diwali for all of us. It's so much more than just an occasion; it's a vibe. 
Well, don't go reminiscing your Diwali memories just yet! 
Take this fun quiz to test your knowledge of your favourite festival. The result may surprise you!
Here's what you need to do: 
Read the questions

Guess the answers

Scroll down to find the answers

Finally, tell us how much you scored in the comments section below
On the auspicious occasion of Diwali, the foundation stone of the famous  ___________ temple was laid.
Golden

Red

White

Blue
Which city in England hosts the biggest Diwali celebration?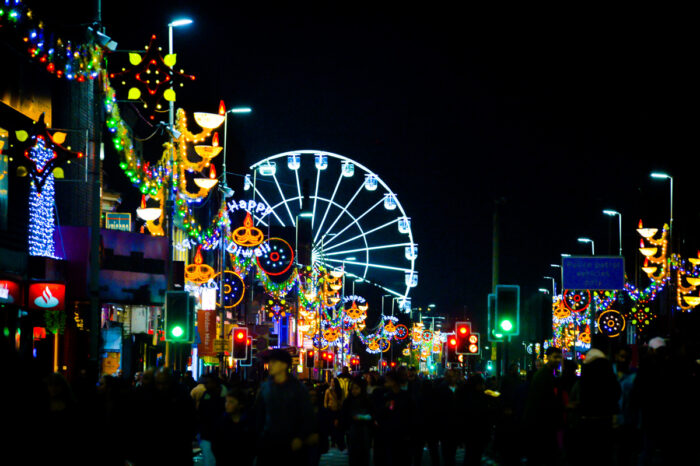 Leicester

Southampton

London

Bristol
Also read: DIY Mental Health Check-in | Find Out How You Are Doing!
Identify this Indian sweet, infamous for being the most exchanged sweet during the festival.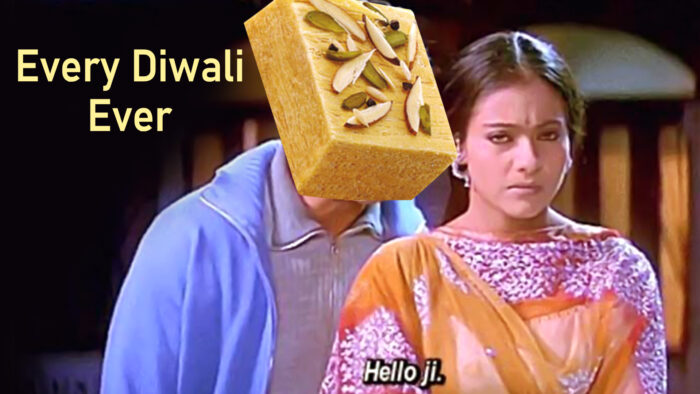 Besan Chakki

Soan Papdi

Mawa Barfi

Kalakand
Which of the following pictures is not related to Diwali celebration?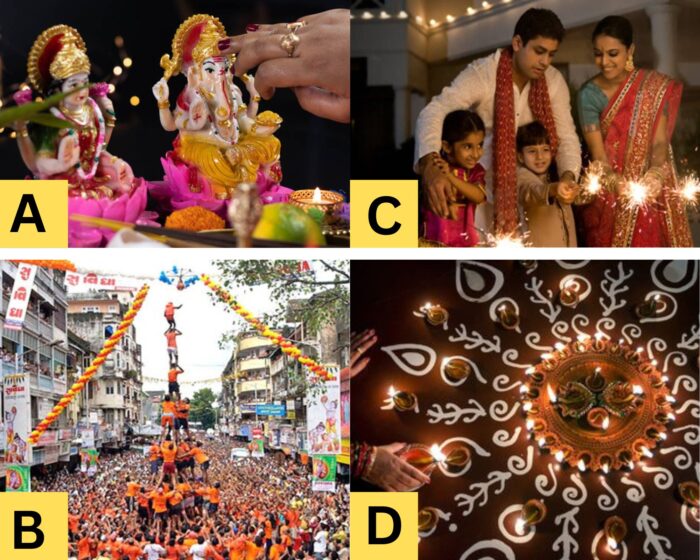 A

C

D

B
Which of the following is false:
Diwali signals the onset of winter

Farmers end their harvest season during the festival

The celebration of Diwali lasts for 4 days

Devotees worship Goddess Lakshmi on Diwali
The famous song Ae zindagi, gale laga le shows the protagonists celebrating Diwali. Which movie features this song?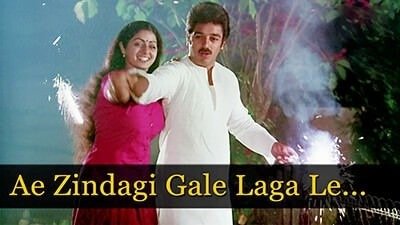 Sadma

Himmatwala

Rani mera naam

Tohfa
Also read: Are you the doer or the procaffeinator? Find out what is your workplace personality
People of which community address Diwali as Bandhi Chhora Diwas?
Jainism

Sikh

Bheel

Maratha
Dev Deepawali is a festival celebrated in which famous Indian city?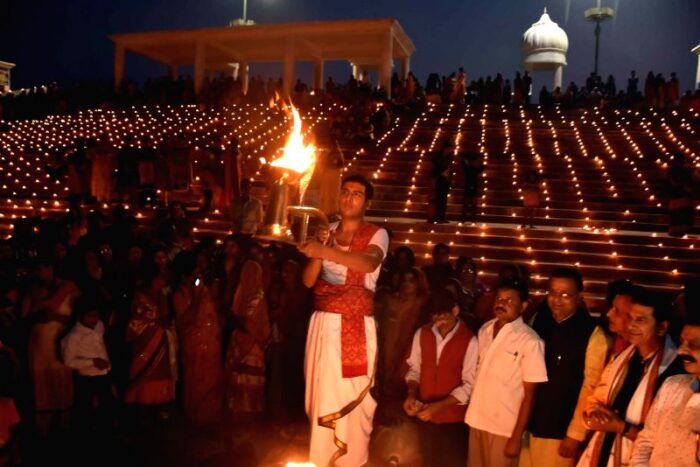 Mumbai

Bhopal

Varanasi

Ahmedabad
In Tamil Nadu, the first Deepawali of a newlywed couple is celebrated with great pomp and show. What is the celebration called?
Thalai Deepawali

Munravatu Deepawali

Nila Deepawali

Eradu Deepawali
As part of the Diwali celebration, on this day, devotees prepare different variety of dishes also known as Annakut and offer them to Lord Krishna to express their gratitude. Which day is being referred to here?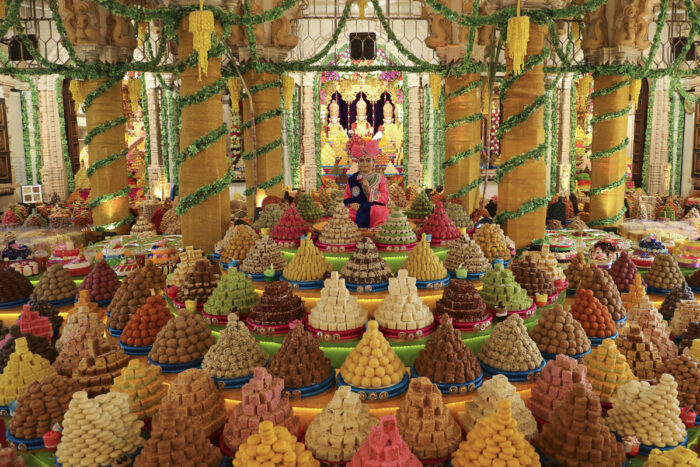 Dhanteras

Govardhan Puja

Lakshmi Puja

Dhulandi
Do you think you got them all? Check your answers below to find out!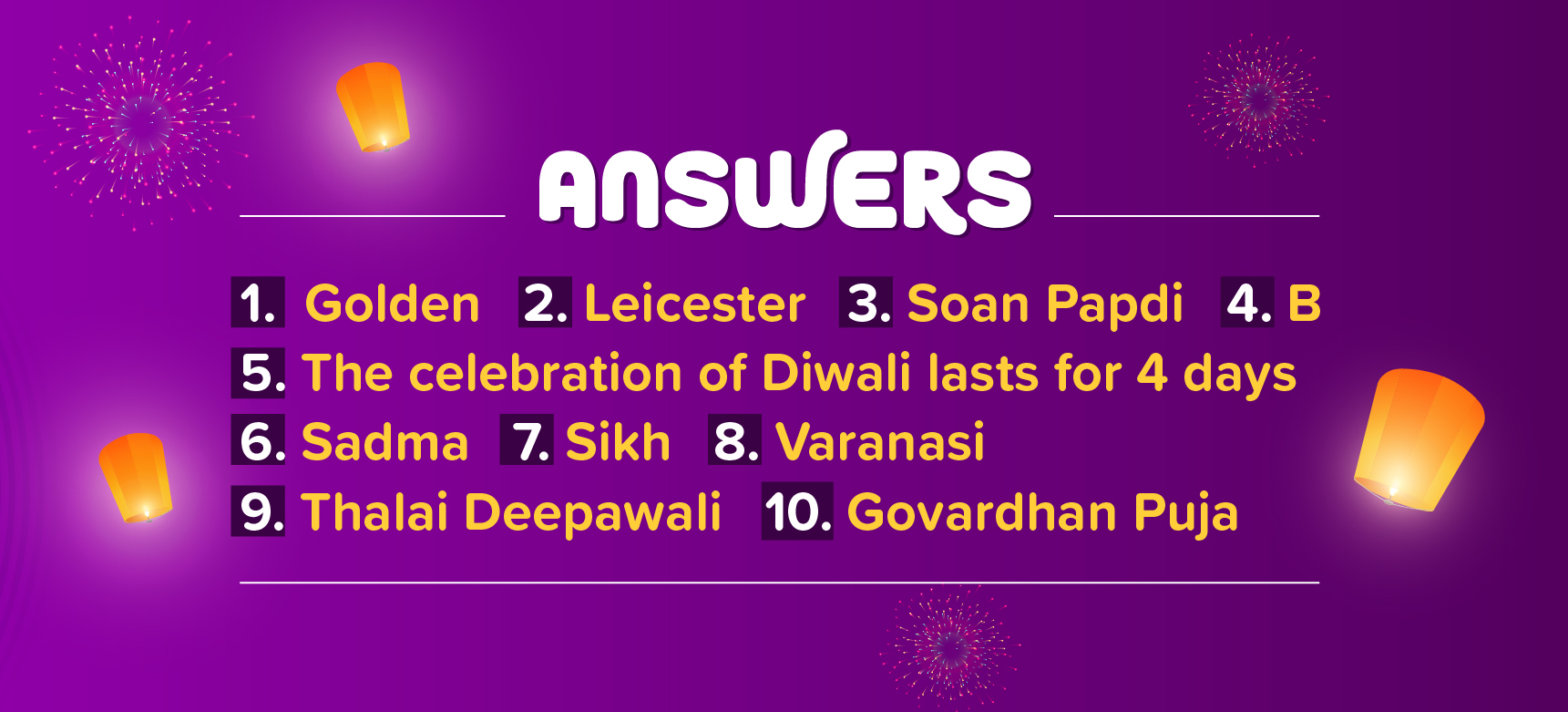 How much did y'all score? Don't forget to let us know your score in the comments below!
Head to Life at BYJU'S to learn more about our work, people, and the stories that make us unique. To explore job opportunities, check out Careers at BYJU'S.