Remember that 'work from home' email from the HR? 'This is temporary', we thought. Well, life isn't always predictable. Exactly 365 days ago, we embraced the new normal and went into the WFH mode. And while it wasn't an effortless ride, this past year has been interesting and full of new experiences and learnings. We saw some turning into master chefs while others tried their hands at baking. The one thing, though, that we all had in common was that everyone was looking for new things to try and do to keep themselves busy.
Want to test if you were a walking cliché during this year of 'working from home'? 
Take this fun test to find out!
Steps to follow
Read the statements given

below

carefully 
For each statement that holds true for you, give yourself 10 points. If you feel that you mildly relate to these clichés, award yourself 5 points

Your total score will reveal your personality type 
Answer honestly, no judgements here. (After all, you were bored in the house and in the house bored)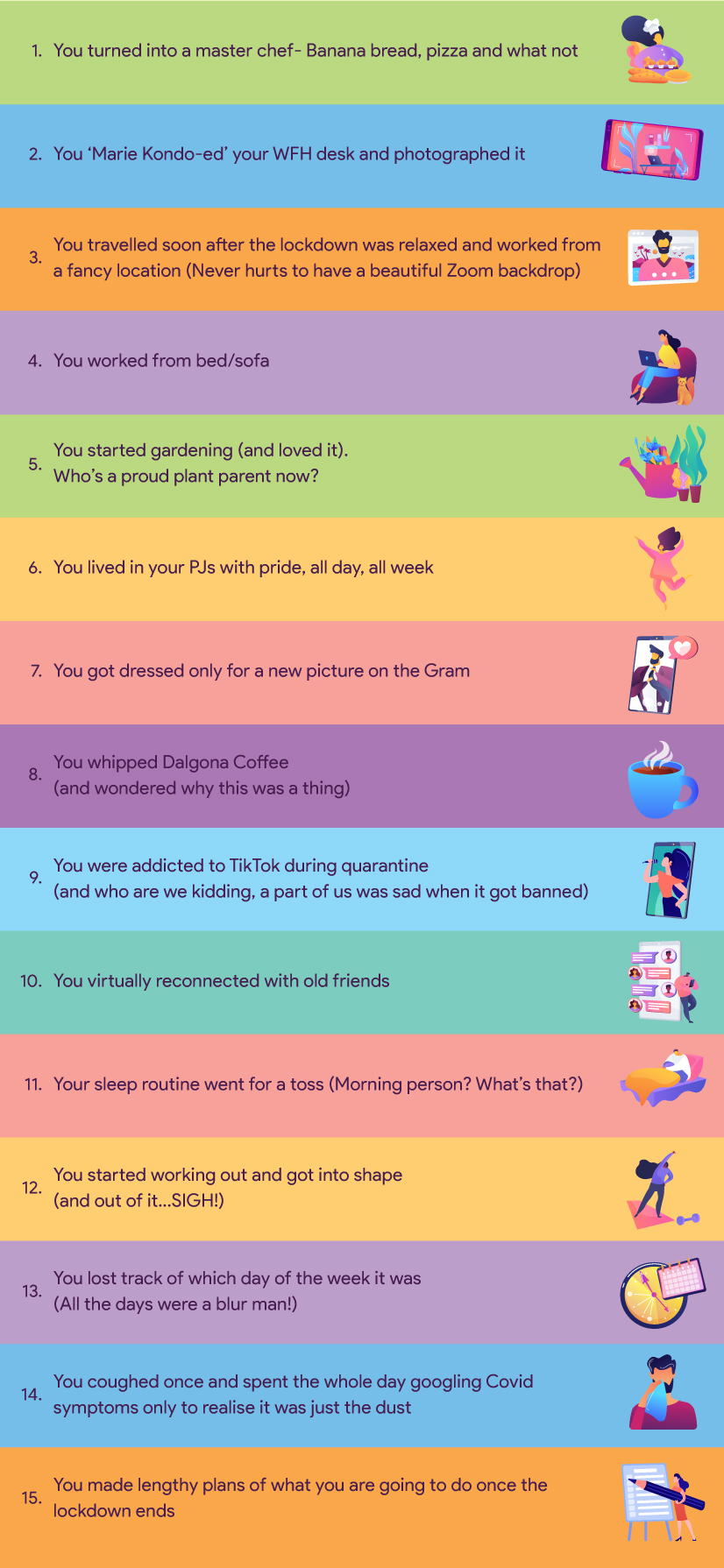 Drumroll Pleaseeeee! The results are in, based on your scores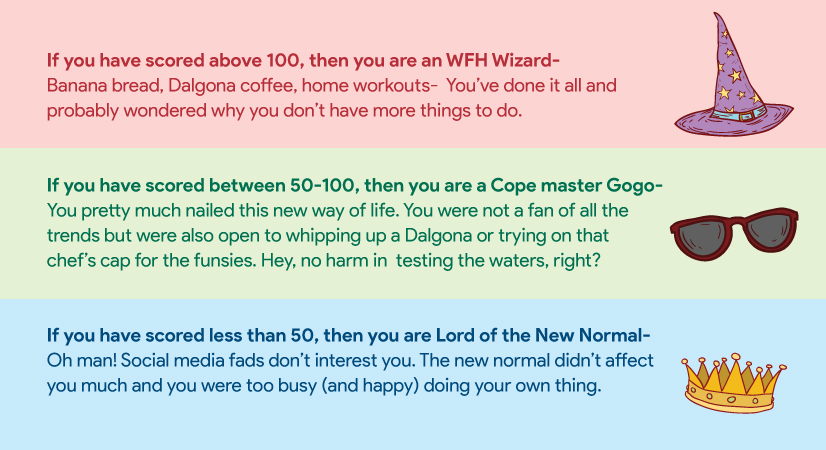 How many have you ticked off the list? 
Tell us your WFH personality-type and your experience during the lockdown  in the comments section below.