At BYJU'S, we're constantly coming up with newer ways to engage and energize our tribe. The new year started on a similar note; we presented our dear BYJUites with fresh and exciting experiences. The workshops this month were a mix of fun,  wellness, and learning. From discovering ways to journal their resolutions, and writing letters to their dear ones, to flute meditation, BYJUites fully engaged themselves with immersive workshops.
Scroll down to know more…
For the love of pets
2023 kickstarted with a super pawsitive note for BYJUites with the start of a new community, Pawhood. Pawhood is a space for pet owners and animal lovers at BYJU'S to learn, share, and bond.  This Dress Up Your Pet Day, we asked BYJUites to share pictures of their fashionable pet babies and brighten up our inboxes. The responses left us with a twinkle in our eyes and many "awwwwwwww"s.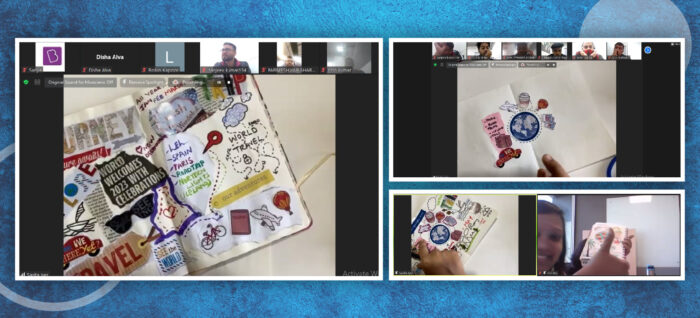 Read more: These Paw-llywood Celebrities Are Going To Steal Your Hearts
Keeping up with our New Year Resolutions
With every new year comes new energy and new resolutions. To make the exercise a bit more fun, we began 2023 with a fun workshop around resolution journaling. BYJUites engaged with craft expert Savita Iyer, as she guided them to design a mood board of their resolutions, using their creativity. She used a travel theme to showcase how using simple materials like sketch pens, papers, old magazines, clips, and stickers, we can create our very own resolution journal.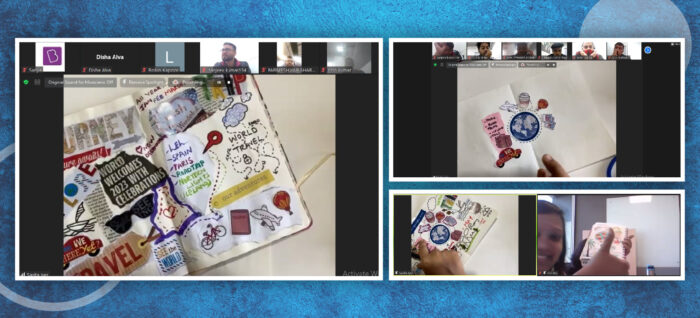 Music for unwinding and healing
The healing effects of music and meditation are said to amplify if we combine them together. BYJUites experienced this magic in the Flute Meditation workshop, where they tuned into the soulful music of the Indian flute. The session was conducted by experienced Flutist Bharat Raj B, who helped the participants find peace within themselves, via soothing music.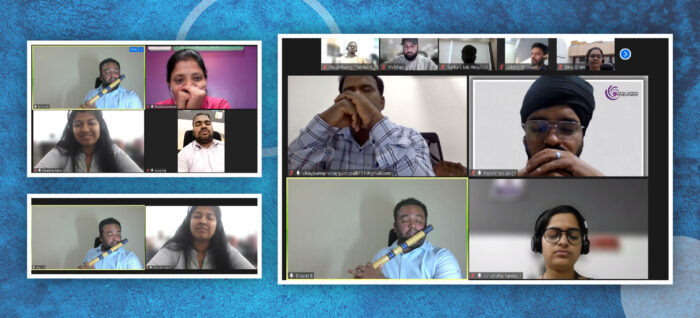 For the love of old-school letters
In an attempt to bring back good old letter-writing days, we organized a Vintage letter-writing workshop. With a beautifully blended background using coffee, BYJUties learned artsy ways of writing letters to their loved ones.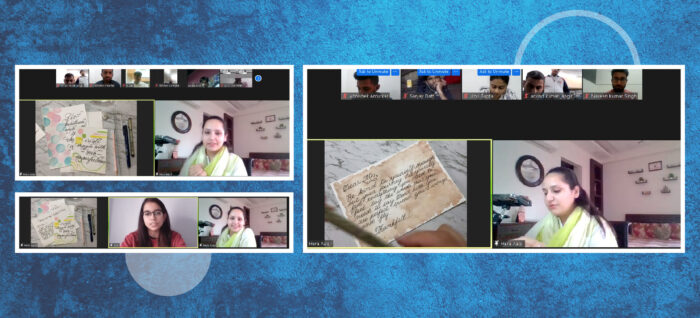 Road safety webinar for BYJUites
We are all aware of the importance of road safety since it's our life that is at stake after all. But, do we really pay enough attention while we're on the driver's seat? Mohammed Faraz Uddin Ahmed, Road Safety Expert from the VISIT team, discussed critical points, including personal safety for vehicle drivers, emergency procedures of road accidents, consequences of drinking and driving, traffic signals, signages, and more.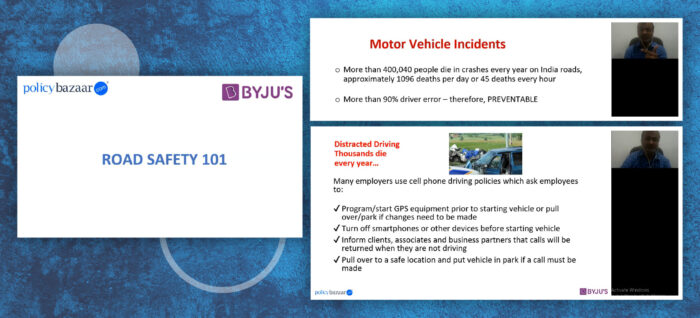 Wellness tips featuring the women at BYJU'S
To engage the women's community at BYJU'S , we asked them to share wellness tips and tricks that they use in their daily life. From simple ones, like setting a reminder on your phone with a note "Hey, Beautiful! Please drink a glass of water," to self-care tips using the leftovers in the fridge, we were surprised by the amazing contributions that came our way, which were not only innovative but also extremely practical and easy to follow.
January marks the start of a whole new year and these curated experiences for BYJUites right at the start of the year ensured they have bigger and more exciting activities to look forward to. If you enjoyed reading our blog and want us to arrange such fun and insightful workshops, tell us in the comments below. 
Like this story? Head to Life at BYJU'S to learn more about our work, people, and the stories that make us unique. To explore job opportunities, check out Careers at BYJU'S.