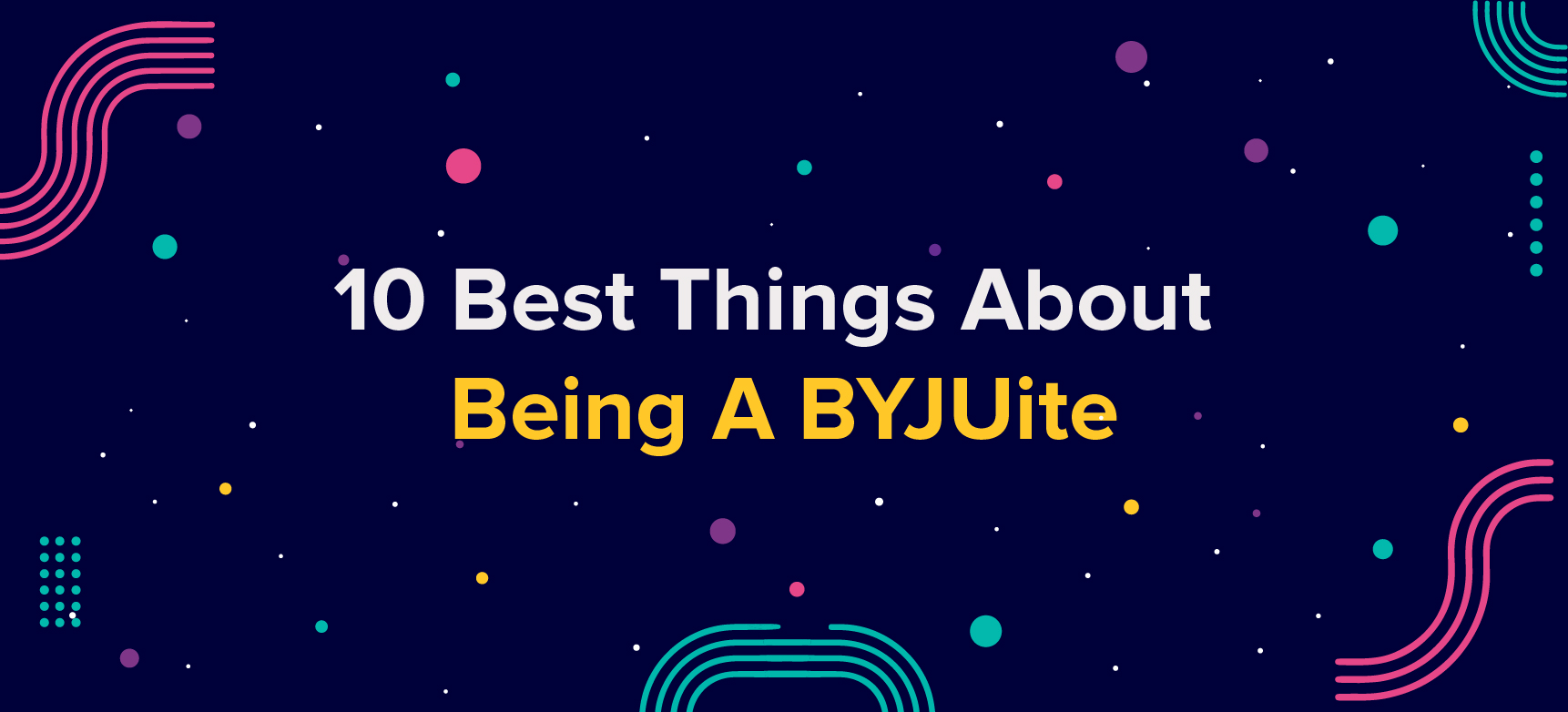 Celebrations are underway as BYJU'S is turning ten this year. One of the fastest growing EdTech firms in the country, we believe that it's the people here that define our work culture. And building an environment for the holistic wellbeing of every BYJUite is our top priority. So in the event of turning ten, we asked a few BYJUites what according to them are some of the best things about working here.
And here's what they shared:

Excited about becoming a BYJUite and kickstarting a career here?
Check out open roles on Career at BYJU'S.  Also, head to Life at BYJU'S to learn more about our work, people, and the stories that make us unique.