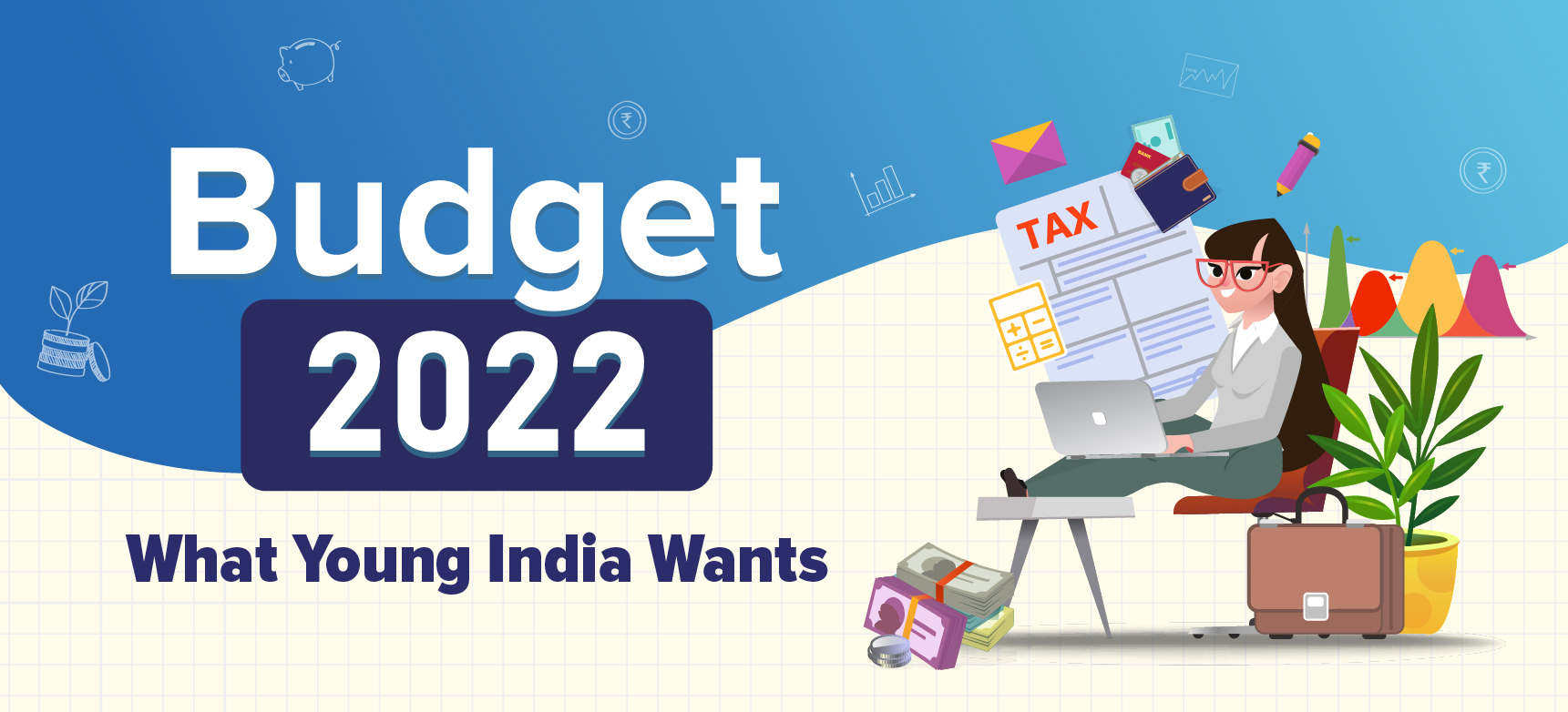 The Union Budget 2022, focussed on India's development over the next 25 years, introduced a slew of futuristic measures. Especially, keeping in mind the impact of the pandemic on the youth and the country, the Budget — presented in a paperless format — detailed new policies and programmes to support young professionals, create new opportunities and even aid mental health initiatives for the nation at large. 
So, without further ado, here's a look at Finance Minister Nirmala Sitharaman's fourth budget speech and what's in it for the youth. 
Also Read: The Great Reshuffle: What Are the Jobs in Demand in 2022 & Opportunities at BYJU'S?
Here are the key takeaways:
In the wake of pandemic-induced health concerns, a national tele-mental health programme has been announced. As part of this programme, NIMHANS in Bangalore will be the nodal centre besides 23 other centres nationwide.

E-Passports will be launched in 2022-23 for more ease and convenience. It will use embedded chips, Radio-Frequency Identification (RFID), and biometrics for additional security measures. 

To boost green alternatives to mobility, battery swapping policy and "special mobility zones" will be introduced for Electric Vehicles (EVs). 

'One Class, One TV Channel' programme to be expanded from 12 to 200 TV channels, enabling all states to provide supplementary education in regional languages for classes 1 to 12.

Digital rupee will be issued by the Reserve Bank of India in 2022-23. This will use blockchain technology. 

Updated tax returns can be filed within two years after the end of the assessment year.

The income generated from digital assets, virtual assets, and NFTs will now be taxed at a flat 30% rate. Further 1% TDS will also be deducted above a certain monetary threshold.

Instead of three years, startups will now receive tax incentives up to four years of incorporation. 

An AVGC (Animation, Visual Effects, Gaming and Comics) task force will be set up. This will help create an ecosystem in India to employ more youth in this field and fulfil Indian as well as global aspirations. 

No revision of income tax slabs was announced in this Budget. 
Head to Life at BYJU'S to learn more about our work, people, and the stories that make us unique. To explore job opportunities, check out Careers at BYJU'S.
(This story has been put together by our storyweaver, Bidushi Das)