What will the workplace of the future look like? What are the kinds of jobs that will provide long-term and sustainable employment? These are some of the pertinent questions answered in LinkedIn's Jobs on the Rise list 2022; a compilation where the professional networking platform uncovered the 15 fastest-growing jobs in India. 
With the pandemic changing the way we work, new job roles and skills have come to the fore and according to LinkedIn, these skills will drive the workforce of the future. 
The list takes into account significantly growing roles, across domains from 2017 to 2021. It also sheds light on multiple aspects of the professional landscape. This includes the experience of the talent, top hiring locations, and remote work options. Factors that are critical to the composition of our talent pool at BYJU'S as well.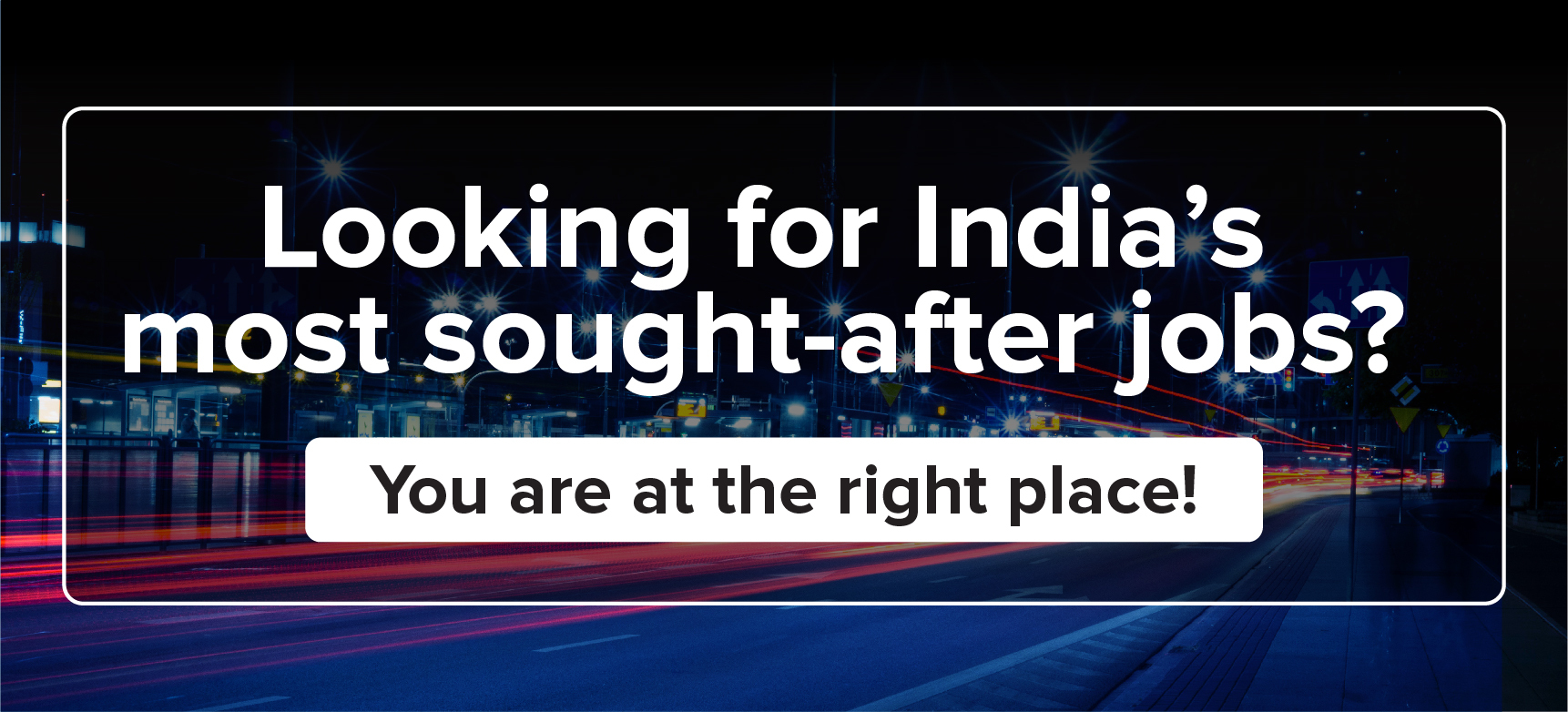 Being a tech-first company, BYJU'S has been at the forefront of India's learning revolution. In line with our mission — to help students learn better and reach their full human potential — we have welcomed a diverse bunch of talent in the last decade. We will continue to do so in 2022. The bottom line is, innovation is at the heart of what BYJU'S stands for! And with exciting roles in Artificial Intelligence, Machine Learning, Data Science and Analytics, we aim to create a landscape for job opportunities that is talent-driven and tailor-made to the skill set of the emerging workforce. 
Here's a look at some of the most in-demand roles you can explore at BYJU'S.
User Experience Researcher
User Experience Researchers are responsible for understanding user behaviour, gathering key insights, and using them to make our products more efficient. 
Abi Paul, the Principal User Experience Researcher at BYJU'S, says that this field attracts people from across domains. He says, "We have a mixed bunch here. It's not just people from design research, but also from fields like psychology, trend forecasting, and new media design. All of them come from different backgrounds, which makes it so much fun to understand concepts from each and everyone's expertise." 
The design maverick, who has been with us since 2018, is currently overseeing the User Research Lab. The lab is children-centric where research is undertaken to understand their expectations and needs better. To learn more about his experiences and the career prospects in this domain, check out his story.  
Machine Learning Engineer
A sought-after domain, Machine Learning Engineers at BYJU'S are responsible for strengthening the tech backbone by leveraging technologies like AI and ML. They make our learning products smart, personalised and tuned to the unique needs of a child. 
Chief Product Officer at BYJU'S, Ranjit Radhakrishnan shares that a major part of this role is also about the intent to create an impact. "When we look for the right hire, we look to see whether they really love their craft and if their passion shines through. But beyond that, we also look for people who want to come in and make an impact," he says. 
To watch Ranjit shed light on the tech team at BYJU'S, click here. 
Back End Developer
At BYJU'S, Back End Developers are responsible for powering all our learning products with cutting-edge technology.
It's a strong desire to look at a problem (and solve it) from different perspectives that drive the tech team of BYJU'S. As Prakash Ramachandran, Chief Technology Officer, explains, "From the very beginning we have been cognizant of the need for diversity and inclusivity in BYJU'S. And we have ensured that not just for the core leadership team but the entire tech team here."
Recruitment Associate
Recruitment Associates are responsible for sourcing and hiring new and exciting talent. They also oversee onboarding and induction. In the wake of the pandemic and remote work, BYJU'S Recruitment Associates have seamlessly adapted to the digital process. 
While the move was challenging initially, Preetham Shetty, the Onboarding Lead at BYJU'S, says that his team took it as an opportunity to try something new. "The move to virtual onboarding has actually helped us. Earlier, it was a herculean task onboarding a large batch of people, even when they were sitting in front of us. But over a video call, it's actually easier to connect with a candidate, upload the documents on the portal, and even monitor the different processes," he says.  
Check out his story to know more about career prospects as a Recruitment Associate in BYJU'S. 
Business Development Representative
Business Development Associates and Managers at BYJU'S comprise a young and dynamic bunch, responsible for taking the learning revolution to the masses. They identify and reach out to India's vast number of learners. 
Pranjal Mishra talks about his experience. "BYJU'S offered me a positive work environment where my ideas were heard and my contribution was valued regardless of my position. And I kept this in mind when I started managing a 15-member team." He is a Business Development Manager at BYJU'S. 
Read more about Pranjal's journey at BYJU'S  here. 
If this has inspired you to join the learning revolution, check out the open positions at BYJU'S  here. 
Check out other exciting roles in LinkedIn's Jobs on the Rise list 2022.