At BYJU'S, we always strive to bring out the creativity of BYJUites through different activities and contests. Earlier this month, BYJUites got an opportunity to flex their creative muscles and design artwork for our official merchandise store- All Things BYJU'S. And, WOW, were we impressed with the amazing entries received! 
With over 200 submissions around the theme 'Keep Learning', the contest beautifully brought out BYJUites passion for creativity and design. From creative illustrations to the ingenious use of brand colours, BYJUites went all out, making it challenging for the judges to pick the winners.
We truly appreciate everyone's effort, creativity, and support, and are thrilled to announce the winners of the T-Shirt Design Contest, whose designs will be featured at the merchandise store; what's even better is that  BYJUites can buy the designs created by their peers. 
Read More: A Month Of Awareness And More – Here's How We Spent November At BYJU'S
And, now, without further ado, check out the winning entries!
DRUM ROLL, PLEASE…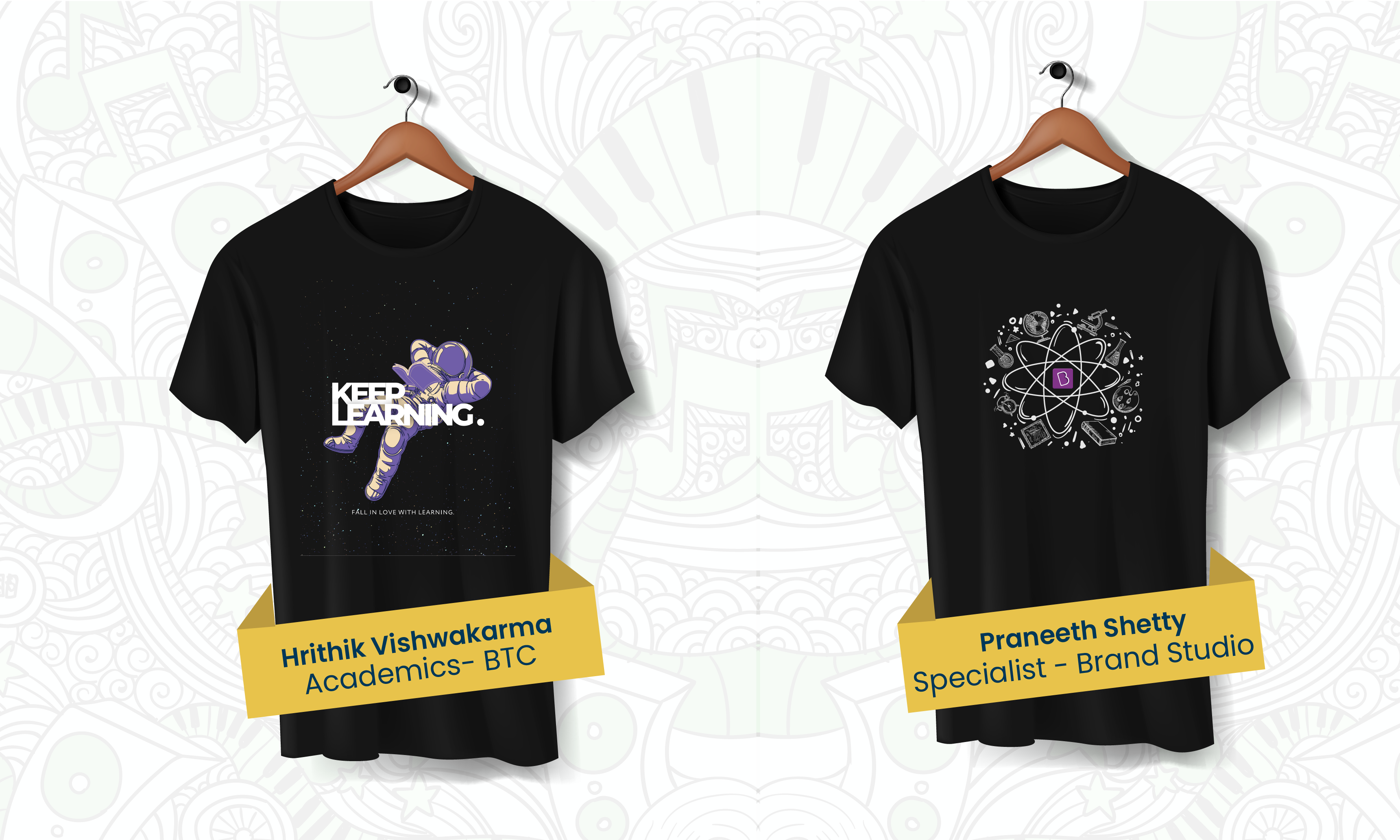 Talking about the inspiration behind the design, Hrithik Vishwakarma, one of the winners of the T-shirt Design contest said, "My thoughts behind the t-shirt design are that the knowledge or learning something should be beyond one's limits, one should never stop learning and making themselves knowledgeable. The contest was really a good initiative for us to put our thoughts on the t-shirt design. And I am really thankful for such an opportunity."
A showcase of creativity
Apart from the fabulous designs by our esteemed winners, we witnessed lots of other fantastic ones, and we just knew that we had to put together a gallery of these noteworthy entries.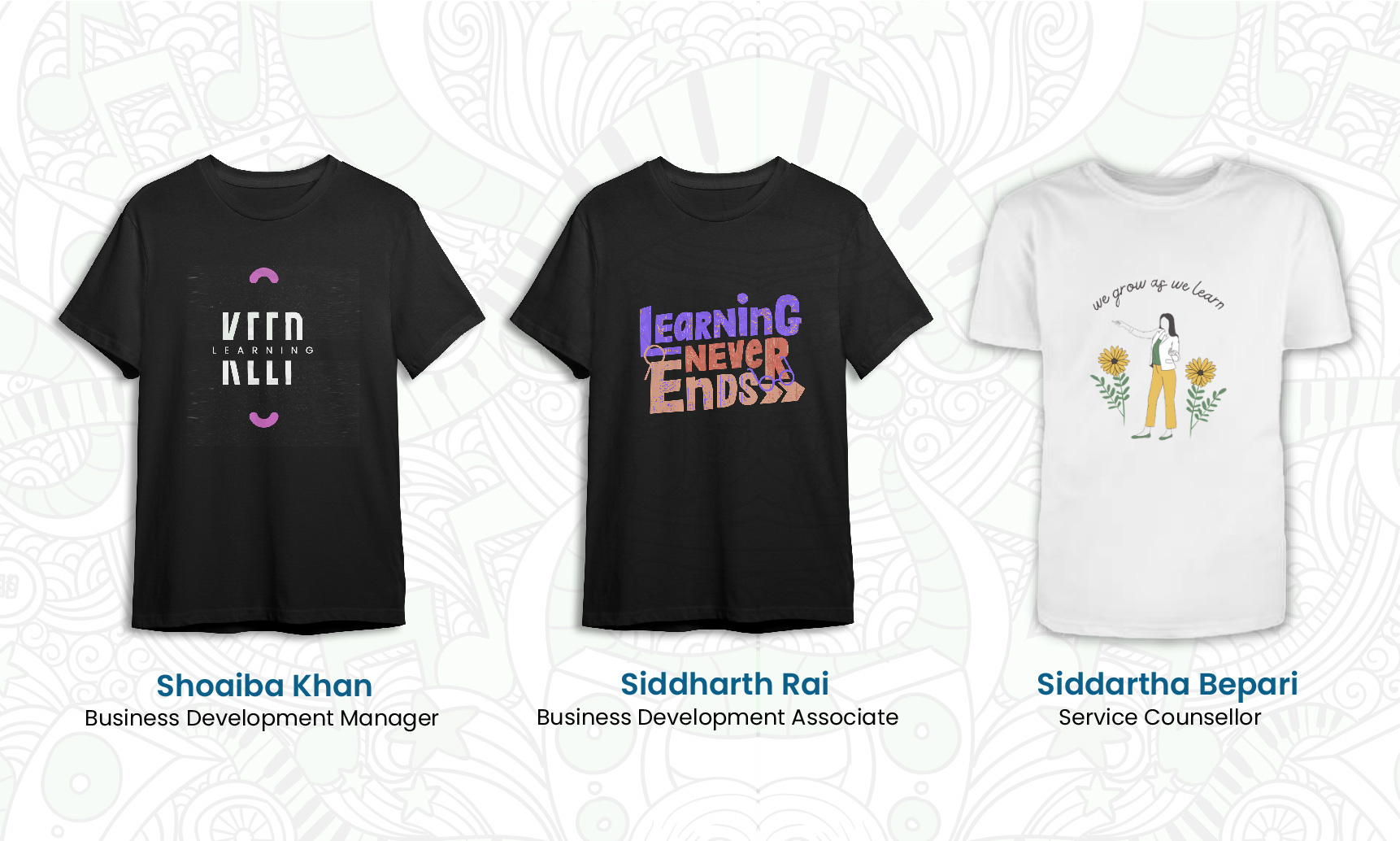 Talking about the contest, Shoaiba Khan said, "I've always been a creative person and interested in graphic/logo designing which inspired me to participate in this contest. Being a part of the sales department, we usually don't get a chance for such a creative outlet. With this contest, I couldn't stop my artistic soul to take a part and submitted my entry immediately. The theme was very nice and easy. It was fun to make the design. I kept the design simple and sober because I personally feel that minimal looks good and the majority of the people like simple and aesthetic tees."
Like the designs? Get one!
Wondering how you can get your hands on a T-shirt designed by our very own BYJUites? 
Tees will be available for purchase at our merchandise store- All Things BYJU'S, super soon.
You can click here to grab yours!
A big thank you to everyone for participating in this contest and making it a successful one and tons of congratulation to all the winners. You make us all proud.
Tell us which one was your favorite entry and why, in the comments below.
Like this story? Head to Life at BYJU'S to learn more about our work, people, and the stories that make us unique. To explore job opportunities, check out Careers at BYJU'S.