It's rare to find people who dislike chocolates. Chocolates are, after all, one of the most versatile ingredients and you can use them to whip up any beloved dessert. 
But do you know when (and how) chocolates arrived in India? If not, here's a fun fact for you. Although the British first introduced cacao to India in 1798, the British confectionery giant Cadbury broke ground in Wayanad, Kerala in the mid-1960s. That's when cacao cultivation became a serious agricultural activity in our country.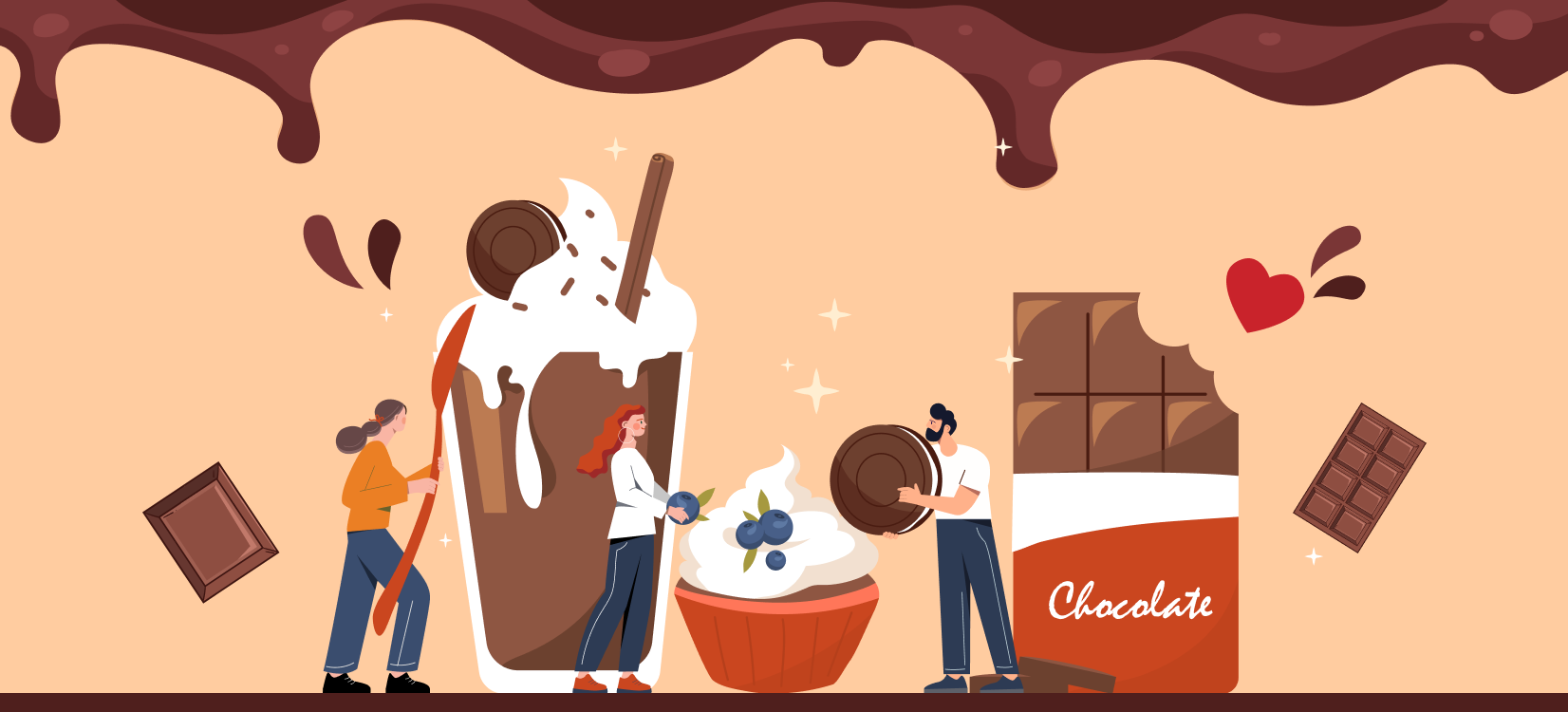 To test your knowledge on more such fun facts about chocolates, take this super interesting, chocolaty quiz. 
1) In what form was chocolate first consumed?
2) Which kind of chocolate is the healthiest?
White Chocolate

Milk Chocolate

Dark Chocolate
3) In 1842 the Cadbury company produced the first chocolate bar in which country?
4) Centuries ago, doctors used chocolate to treat ________.
5) Chocolate is better for your teeth than dried fruit. True or False? 
6) What kind of nuts are in a Ferrero Rocher?
7) Which chocolate brand's slogan is "You're not you when you're hungry."?
8) "Life is like a box of chocolates. You never know what you're gonna get" – Which movie is this dialogue from?
Forrest Gump

Jay Gatsby

Sherlock Holmes
9) Which continent produces the most cocoa in the world?
Asia

Europe

Western Africa
10) Which country consumes the most chocolates per person, up to 8.8 kg per year?
Let's check out the answers: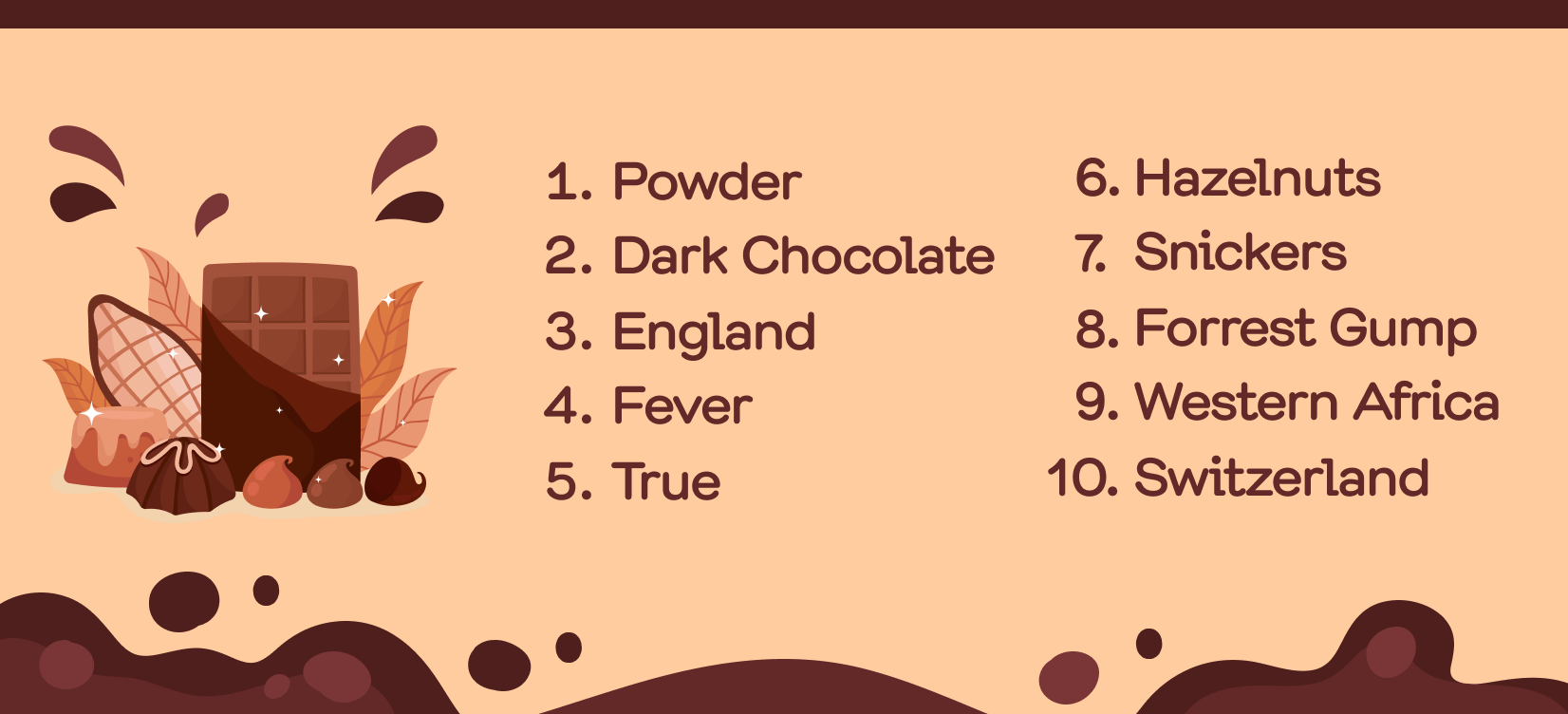 Are you a Chocoholic who scored a perfect 10? Let us know in the comments below.
Like this story? Head to Life at BYJU'S to learn more about our work, people, and the stories that make us unique. To explore job opportunities, check out Careers at BYJU'S.