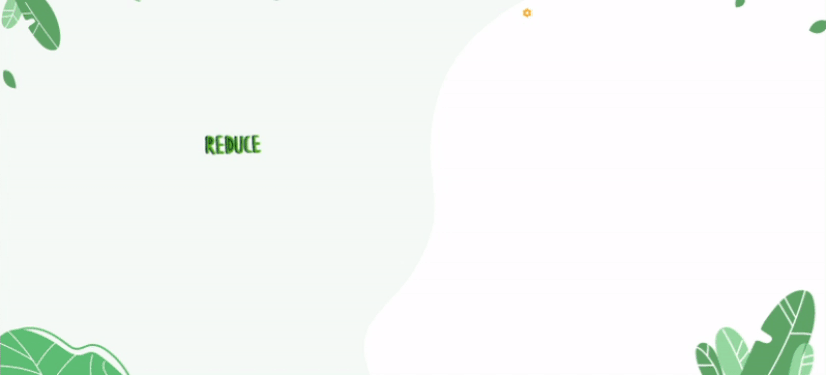 The 3 Rs. Powerful. Inspiring. Vital.
We have been hearing of them since time immemorial, but how seriously do we practice?
Every year about 14 million tonnes of plastic waste is found in the ocean, which ends up there due to a lack of or improper recycling techniques. Recycling waste is an important step towards achieving sustainability, which is essential to keep our planet habitable and healthy. 
But recycling is not necessarily an easy task. It requires habit and a conscious choice to do better — for the welfare of planet Earth. Here are some important tips to keep in mind while recycling: 
Know which plastics can and can't be recycled

Don't recycle plastic bags or very small plastic items, as they can obstruct the compactor

Before recycling plastic bottles, food trays, and containers, make sure they're clean, dry, and absolutely empty

Don't put non-recyclable objects in recycling bins
Also Read: Women at BYJU'S | Haritha H on how an inclusive workplace aided her growth at BYJU'S Tuition Centre
Taking conscious steps towards sustainability to create a world that's safer for our children is an important motivation. At BYJU'S, our Social Initiatives team works towards achieving just that. From beach and forest cleanups to encouraging others to discard waste properly, BYJUites are doing their bit to reduce, reuse, and recycle. 
This Global Recycling Day, we meet two BYJUites who are going that extra mile with their initiative to volunteer.   
Viswathi KV
Marketing Communications Associate
"I started volunteering two months into my job at BYJU'S and haven't stopped since. As a team, we cleaned government school premises, forests, lakesides, and even did plantation drives. There's so much to learn from these activities as you get to understand the realities on the ground and just how much waste is generated and left untreated. 
The best part about these initiatives is how it helps influence those around us.  It alters our daily interactions with the environment and prompts this inane need to get others to do the same. 
I've encouraged several others to join in these activities or make changes at home. Something as rudimentary as separating your wet waste from dry, can be a step forward to proper waste disposal and recycling." 
Also Read: Pi Day | Arjun Singh tells us how BYJU'S is making Maths fun again
Subash P
Customer Success Specialist 
"Two years after I joined BYJU'S, I decided to take part in an activity organised by the Social Initiatives team. That first time, which was a few months ago, was all the push I needed to become a regular volunteer. When you participate in these activities, you not only learn a lot about the environment, but also best practices to preserve it. 
Much like what the organisation represents, through our actions, we also aim to educate. During one such drive, we conducted workshops at an NGO, to train children on waste disposal and how to upcycle plastic into works of art. We ended up learning so much from the children too; they were so eager to learn and that was a huge motivation." 
Volunteering, learning from it, and spreading awareness among those around them, drives these BYJUites to do better every day. This Global Recycling Day, tell us how you're also contributing to make the environment cleaner and plastic-free, in the comments below. 
Also Read: Building bridges, not walls: BYJUites on fostering gender equality and respectful dialogue at work
Like what you read? Head to Life at BYJU'S to learn more about our work, people, and the stories that make us unique. To explore job opportunities, check out Careers at BYJU'S.