The festive season at BYJU'S is always exciting and this year was no different. From being dressed in our ethnic best to stuffing our faces with mithai and to making tonnes of memories, BYJUites had a blast this festive season. The office was decked up with bright and colourful lanterns and Diyas to add to the festive mood. The festive spirit at the office was truly contagious and we all got swept away in the excitement of it all. 
The celebrations got doubled as BYJUites received a specially curated Diwali hamper – a way for BYJU'S to say Happy Diwali to them. The most awaited hamper had exciting goodies like candle, dry fruits, chocolates, photo frame, and badges all wrapped up in a quirky box. BYJUites truly rejoiced on receiving the hampers and offices were filled with faces beaming with happiness.
Here are a few snapshots of the Diwali celebration at our office.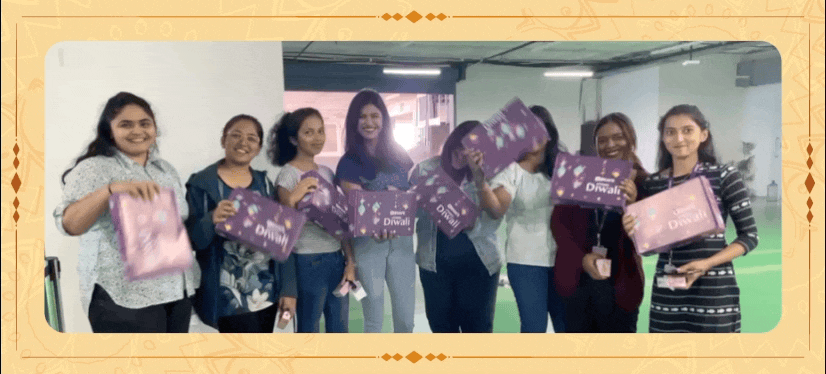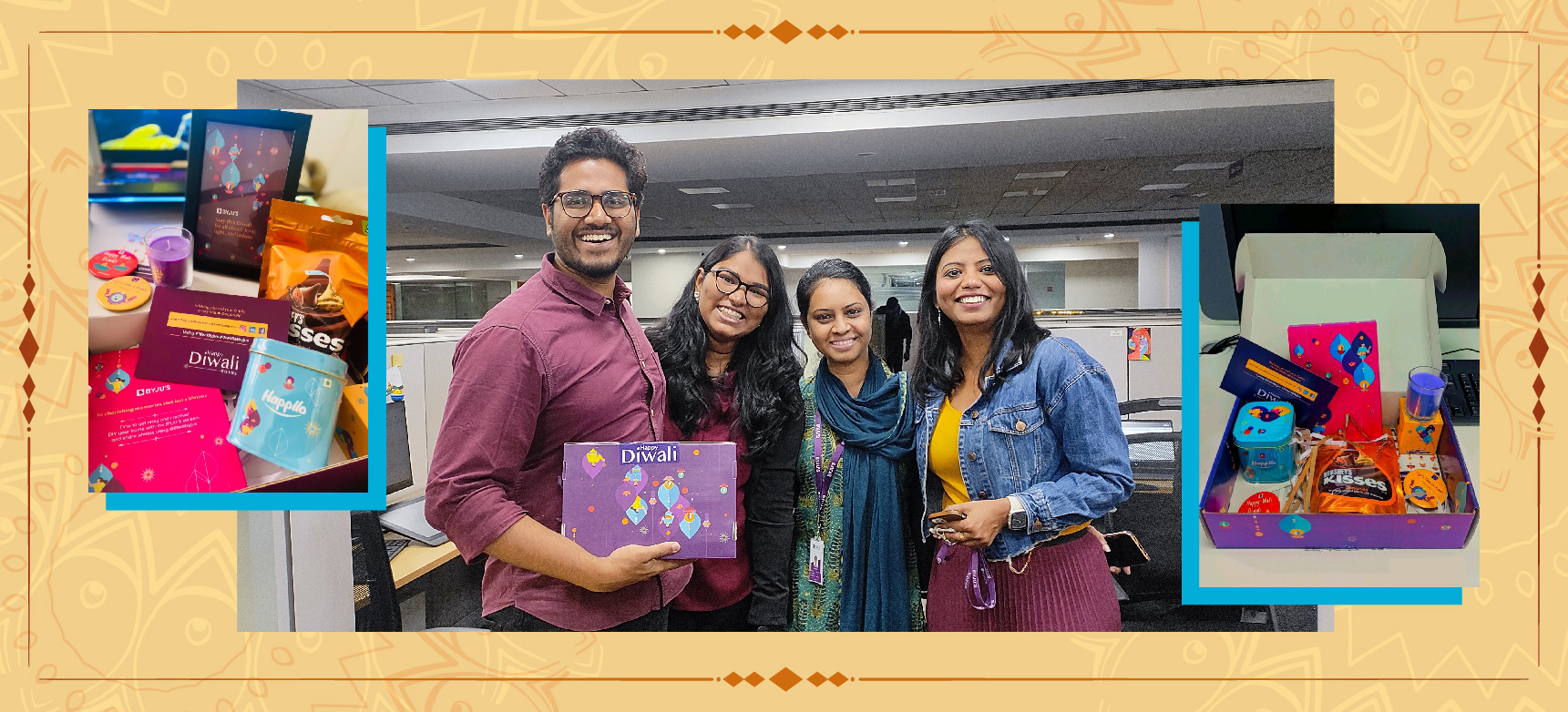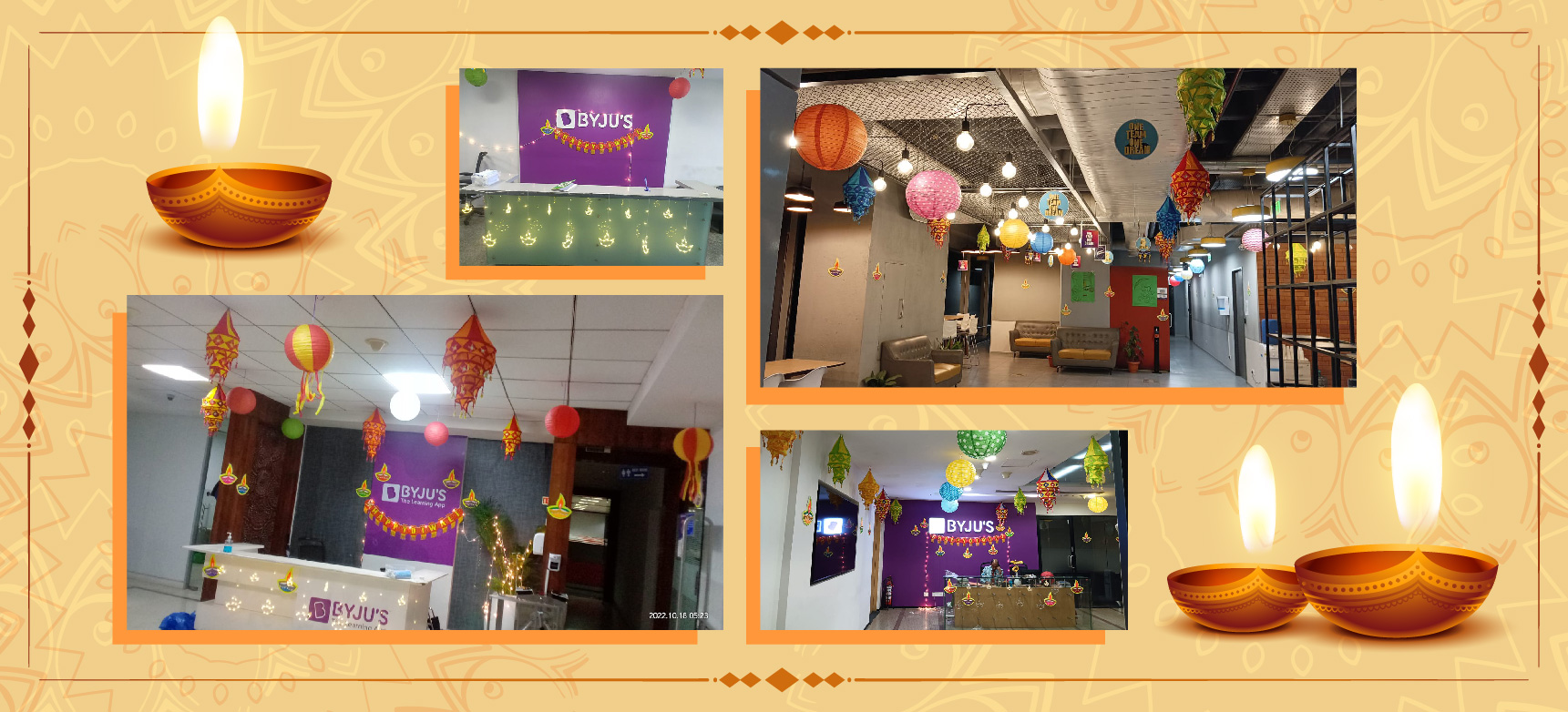 World Mental Health Day at BYJU'S
With World Mental Health Day marked in October, we also focused on embracing mental health, shattering the stigma surrounding the topic, and raising awareness through various initiatives. Bite-sized workshops were organised for BYJUites throughout the week, where experts from Zariya and YourDost touched upon essential topics, like The Art of Letting Go, Decoding Sleep and Productivity, and Unlocking Your Personality game. With actionable insights as takeaways from the sessions and other engaging initiatives like Happiness Bootcamp, BYJUites surely felt encouraged to take charge of their mental health.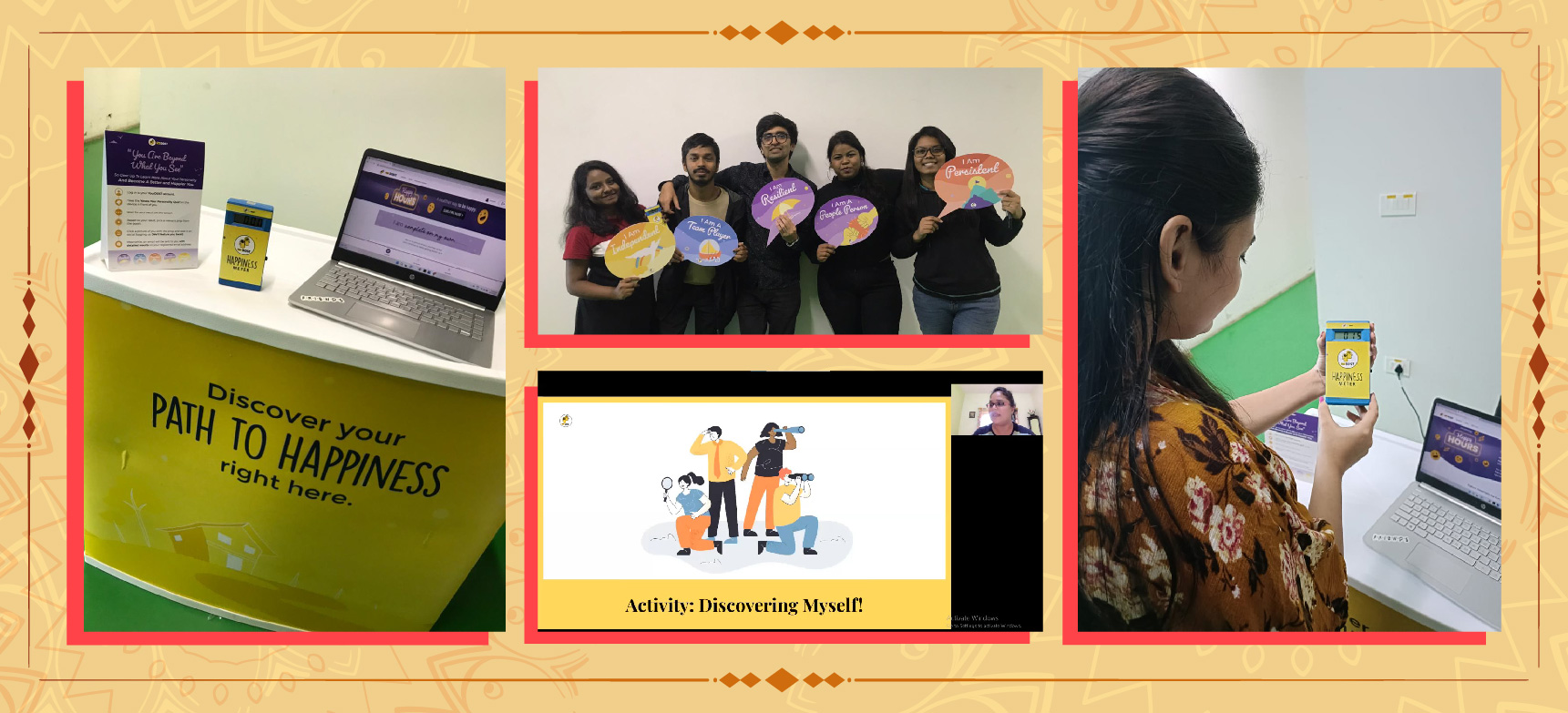 Read more: Mental Health Day at BYJU'S | Here's how we marked the occasion
Launch of BYJU'S Sports League – The ultimate series of sports tournaments
October was extra special this year as it also marked the launch of BYJU'S Sports League with a super exciting Table Tennis Tournament. The tournament was conducted with three nail-biting rounds – qualifiers, semi-finals and finals across two categories – Men's Single and Women's Singles. After a cumulative of more than 100 matches, we discovered our ultimate Table Tennis champions. We witnessed competition, camaraderie, nerve-racking thrill, and heaps of fun, throughout the series as this tournament gave BYJUites an opportunity to connect with their fellow players.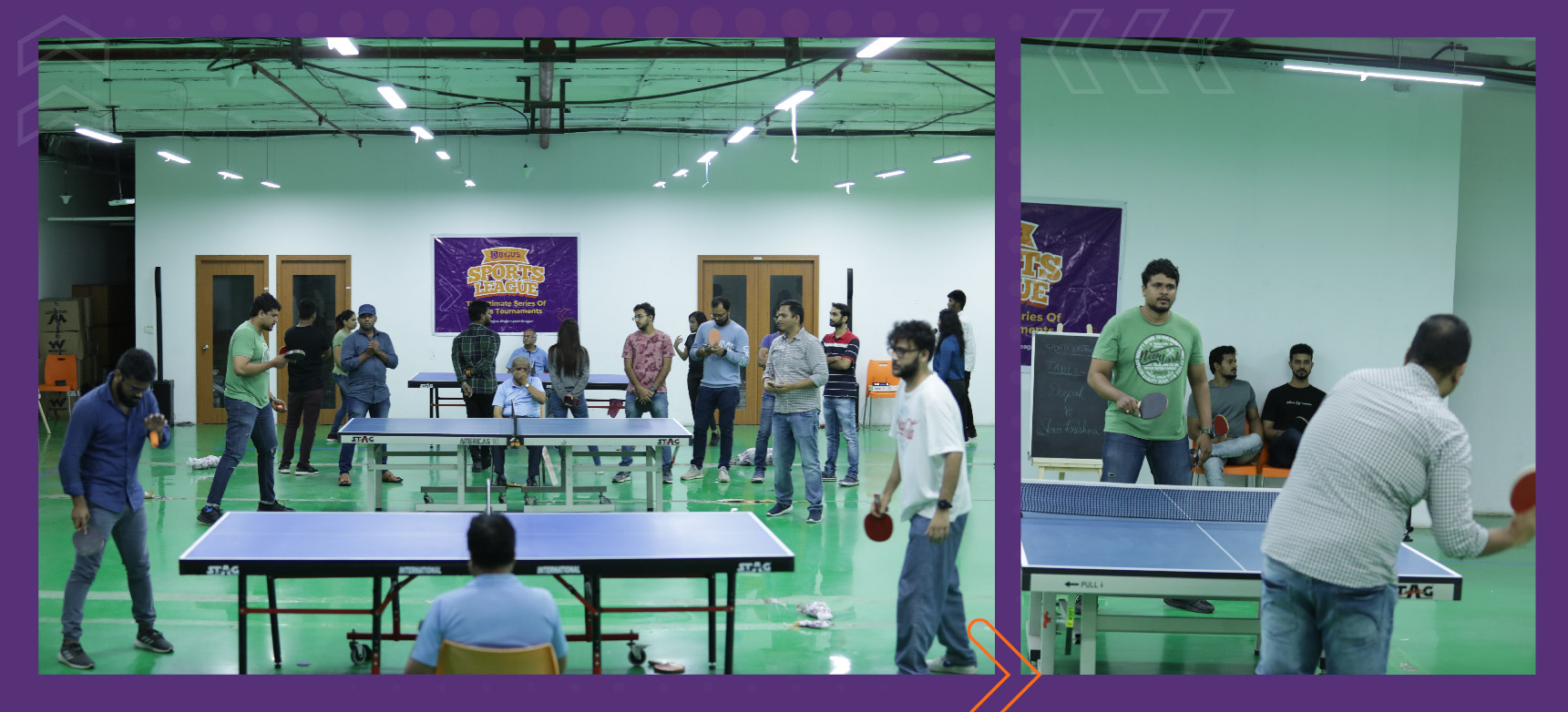 Read more: All The Buzz From BYJU'S Sports League Table Tennis Tournament!
Each month at BYJU'S workspace is packed with activities that make life at BYJU'S fun, engaging and conducive to growth. Stay tuned for more exciting updates from us.
If you enjoyed reading our blog and want us to arrange more such fun and insightful activities for you, tell us in the comments below.
Like this story? Head to Life at BYJU'S to learn more about our work, people, and the stories that make us unique. To explore job opportunities, check out Careers at BYJU'S.