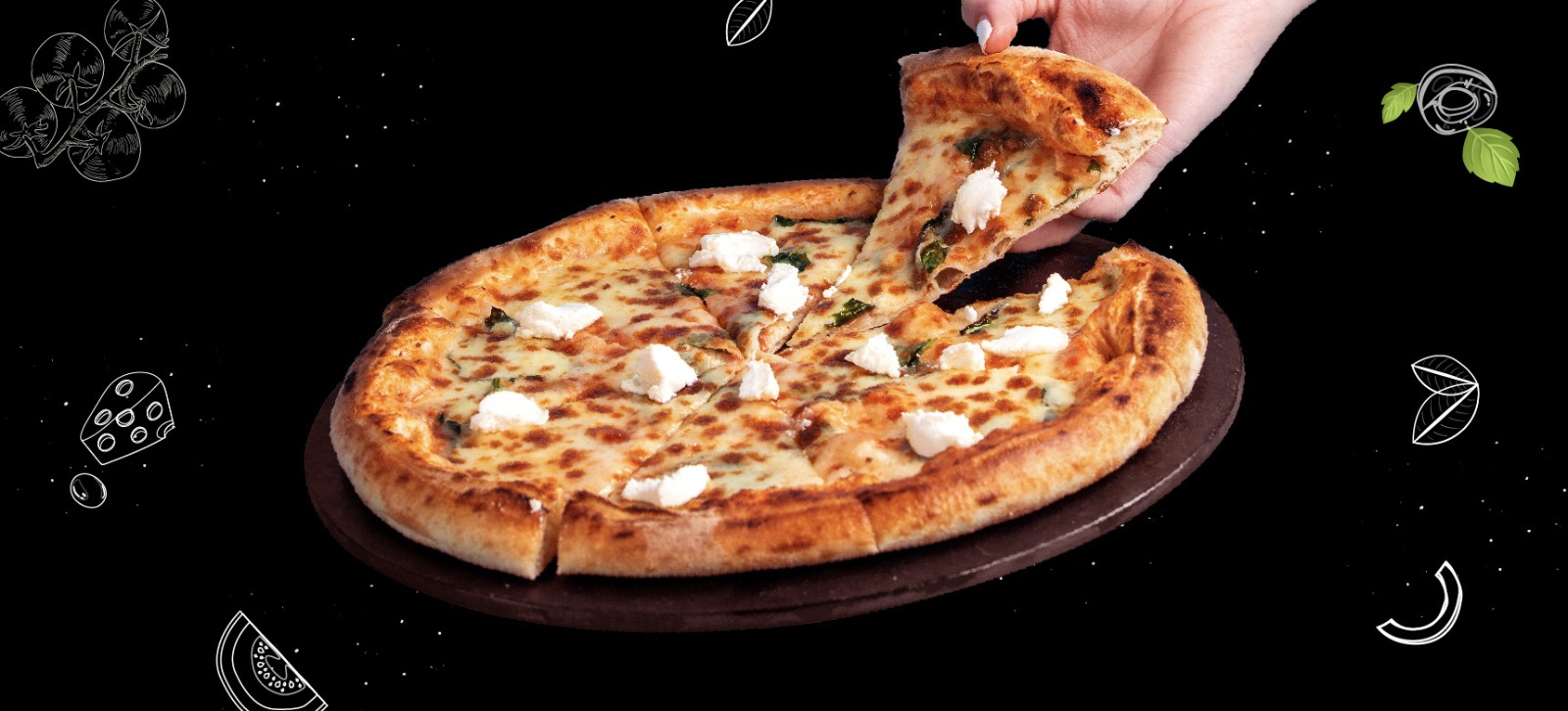 Put your hands in the air if you are a true pizza fan! We bet there will be no hands down. 'cause who doesn't love pizza? 
Match days, Fridays, or any celebration, pizza is a go-to food for most of us. Seasoning overload  or just the cheese oozing out of everywhere, even the leftover slices after a weekend; pizza is tasty in all forms.
Even if you are a pizza lover, do you know enough about your favourite food to take the not-so-cheesy-pizza quiz, which we ran amongst BYJUites to celebrate National Pizza Day? 
See if you can crack the questions below. The answers are waiting for you at the end (no cheating, please!). 
1. A Hawaiian pizza is topped with which tropical fruit?
Pineapple

Fig

Coconut

Mango
2. Where was pizza invented?
Naples, Italy

Chicago, USA

Paris, France

Rome, Italy
3. In the United States what is the most popular day of the year for ordering pizza?
 Christmas Day

 Thanksgiving

 Independence Day

 Super Bowl Sunday
4. Which superheros famously love pizza?
5.  True or false? A pizza was delivered to an astronaut while he or she was in orbit.
6. Which major war led to the skyrocketing popularity of pizza in the United States?
Korean War

Spanish-American War

World War I

World War II
7. Pizza entered India only in 1996 when the American pizza chain _______ opened its first store in India in New Delhi
Pizza Hut

Dominos Pizza

Pizza Corner 
8. Which of the following herbs is used for making Margherita pizza?
9.  Which of the following is NOT a type of pizza base?
Focaccia

Flatbread

Sicilian style
10. Which word is used to call a person who makes pizza?
A pizzanist

A pizzaiolo

A pizzaian
Let's check out the answers below: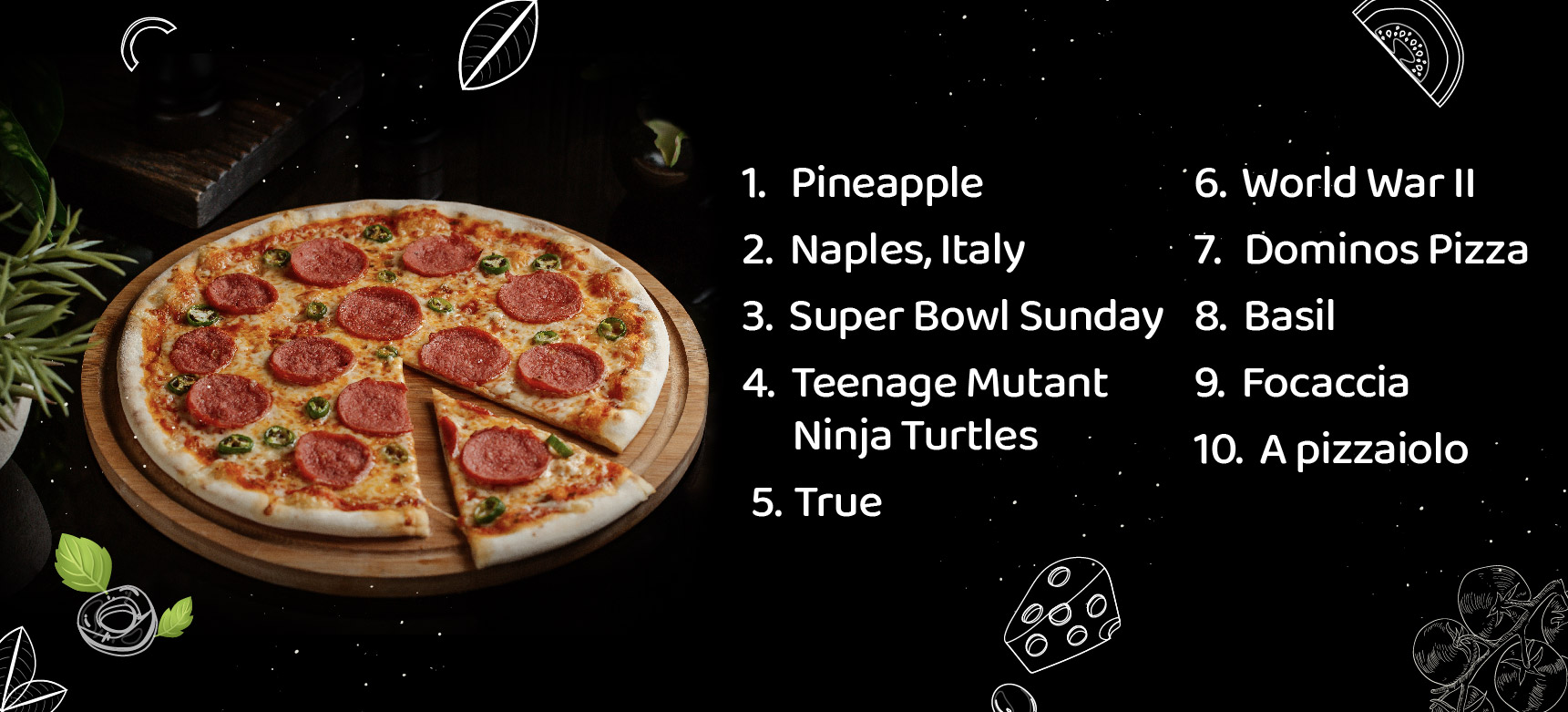 Got a perfect 10? You must be a real Pizza Lover!  Tell us your score in the comments below! 
Like this story? Head to Life at BYJU'S to learn more about our work, people, and the stories that make us unique. To explore job opportunities, check out Careers at BYJU'S.