On the occasion of Engineer's Day, we launched a super fun quiz for BYJUites to test their knowledge about Chandrayaan-3. Aaaaaand it's time to announce the winners!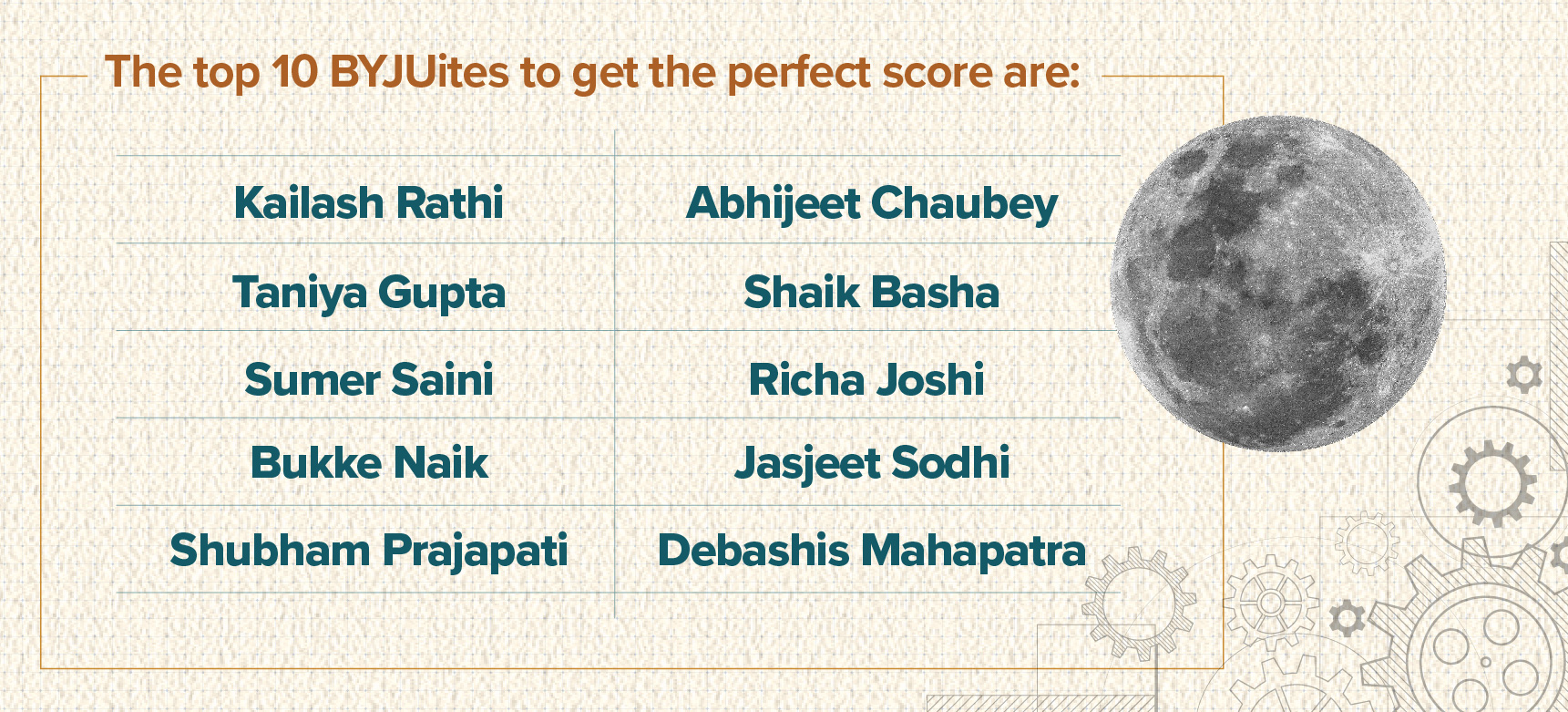 Congratulations to all the winners! 
If you missed participating in the Chandrayaan-3 quiz, we've got you covered. Please find the quiz below: 
1. When was Chandrayaan-1, India's first mission to the Moon, launched?
23 September 2009

17 August 2012

22 October 2008
2. Which country landed on the moon first?
3. What is the Chandrayaan-3 mission's rover known as? 
4. Chandrayaan-3 was launched from which of the following centres?
Vikram Sarabhai Space Centre

Satish Dhawan Space Centre

ISRO

Dr Abdul Kalam Island
5. What is the unique feature of Chandrayaan-3's landing in comparison to other nation's lunar missions?
landing on the dark side of the moon

landing on the moon's far side

landing on moon's North pole

landing on moon's South pole
6. Who invented Chandrayaan-3?
P Veeramuthuvel

S Somanath

Kalpana K

Nilesh M. Desai
7. What is the name of the rocket used in Chandrayaan-3?
PSLV-XL rocket

LVM3-M4

GSLV Mk-III
8. When was Chandrayaan-3 launched?
July 14, 2023

August 23, 2023

September 01, 2023
9. What does Chandrayaan mean?
Moon

Mooncraft

Landing on the moon
10. Who named the Chandrayaan mission?
Pranab Mukherjee 

A.P.J. Abdul Kalam

Atal Bihari Vajpayee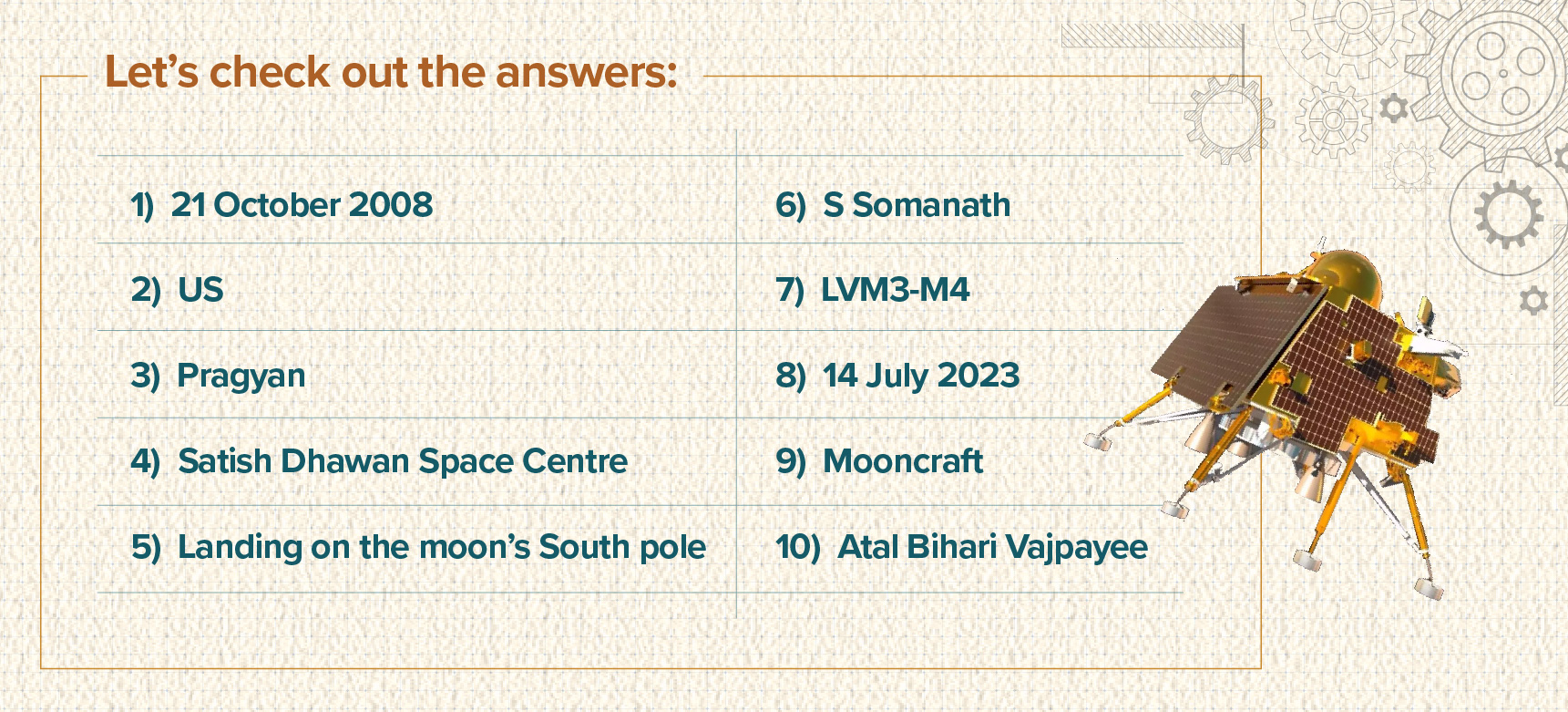 Got a perfect 10 on 10? You are a genius! Let us know your score in the comments below! 
Like this story? Head to
Life at BYJU'S
to learn more about our work, people, and the stories that make us unique. To explore job opportunities, check out
Careers at BYJU'S
.