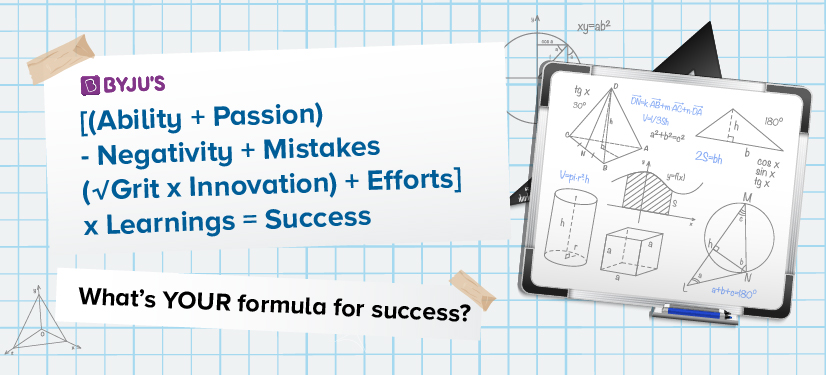 As the year draws to an end,  it is only natural to reflect on our past achievements and plan for the upcoming year. And between all the trials and errors, we are constantly trying to crack the code that will take us closer to our goals. But what exactly is the formula for success? Fret not, by the end of this blog you will have a few! 
This National Mathematics Day, we decided to catch up with three BYJUites who share their success equation and talk about how BYJU'S enables them to fulfil their objectives. In a candid conversation, they throw light on how continuous practice, new learnings, and effective teamwork, help them crack the formula for success, every single day. 
Scroll down to find out which formula for success resonates with you:
Also Read: Learnings, transformation, and growth: Aditya Kini on his sales trajectory at BYJU'S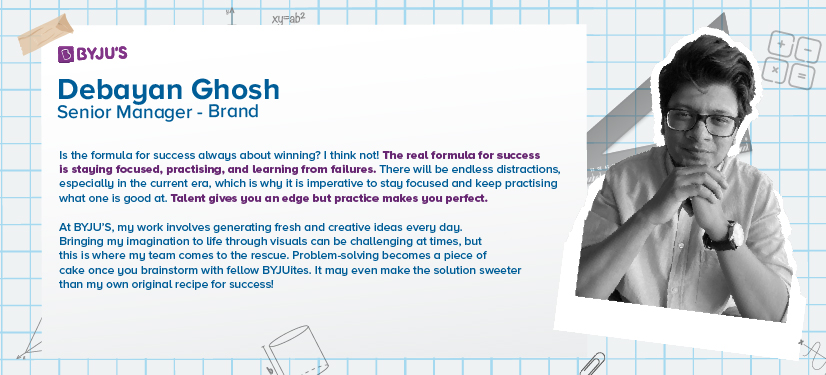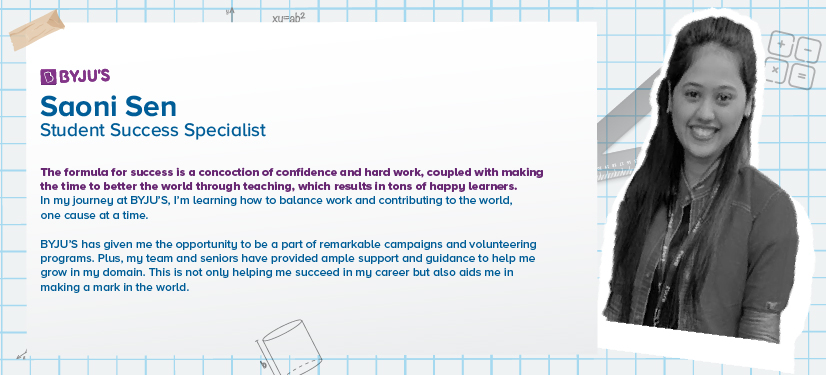 Also Read: Meet your Real-life Superheroes up close: Journey of the 'go-to' people at BYJU'S
To sum it up, BYJUites believe the key to success is to set efficient goals and cultivate the habits necessary to attain them with the help of resources, tools, and effective employee policies provided by BYJU'S. Apart from focusing towards their goals, BYJUites also believe, in order to be successful, we need to make education our mission to make this world a better place. 
Do you also have a formula for success? If yes, share it with us. Drop your equation in the comments below. 
Like what you read? Head to Life at BYJU'S to learn more about our work, people, and the stories that make us unique. To explore job opportunities, check out Careers at BYJU'S.