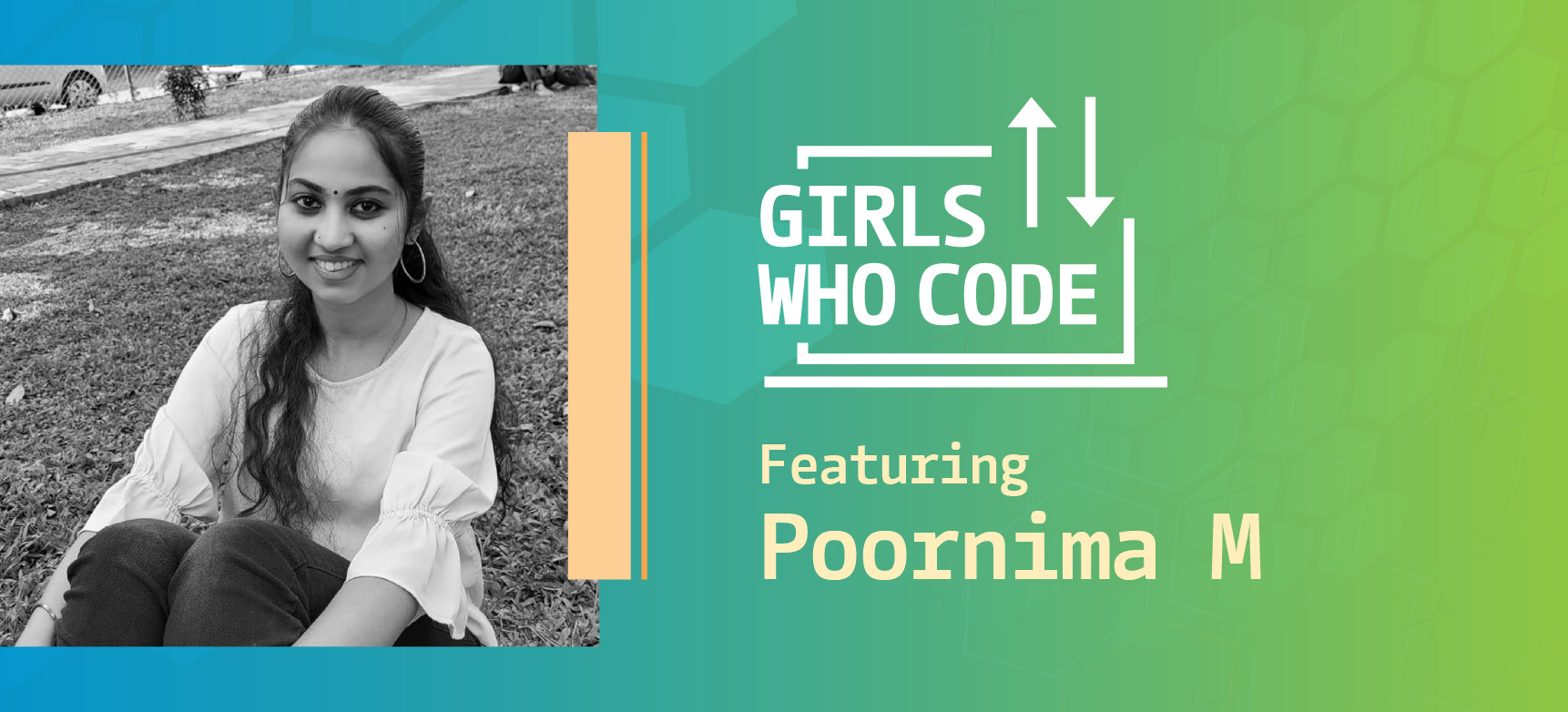 "I think the most important thing about being a young techie is not to be afraid of challenges, even when something is completely new. Just focus on the knowledge you have and ask for help when needed. This has really worked well for me. It's about giving your best and learning along the way." 
That was Poornima M, Associate Software Engineer at BYJU'S in the second edition of 'Girls Who Code'. Our new series, where women coders and developers offer a glimpse into their journey in tech, why they love working in this domain, and the lessons they have learnt along the way. In this edition, Poornima shares her journey, from a college graduate to an associate software engineer at BYJU'S and how her father has inspired her career in tech.
Also read: 'Stop Seeing Us As Women in Tech But As Tech Leaders': How Trupti VG Is Championing Change
Edited Excerpts:
How did you get into tech?
My father has been a huge inspiration for me to choose a career in tech. He is an engineer in Abu Dhabi, and from early on he encouraged me to imagine the impossible. Since then, the idea of being an engineer has always been a driving force in my life. When choosing what to study at university, I decided to opt for Electronics and Communications Engineering since I enjoyed maths and physics and wanted to study something more practical. In college, I joined the Institute of Electrical and Electronics Engineers (IEEE) as a volunteer and got to meet and interact with techies from around the world.
The experience really inspired me to explore engineering roles, so I started looking for jobs where I could create an impact through my work. Eventually, after graduation, I landed the role of Associate Software Engineer at BYJU'S. 
Tell us about your typical workday.
As a back-end developer, my primary responsibility is to provide internal support for all products. Every website has a back-end server – a database, which makes the website run smoothly. A back-end developer stores all the data and ensures that the front-end runs effortlessly. In short, my role is to maintain the technology that powers the components to run.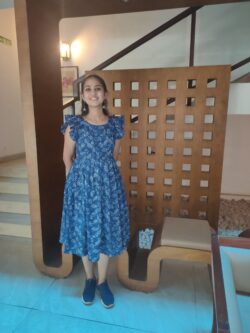 For someone who's new to the team, what's the best part about the work culture and environment at BYJU'S? 
What I enjoy the most, is the dynamic atmosphere and the prospect of new projects. Another thing that I would certainly highlight is the friendly work environment and willingness to help. People are very supportive and you can ask anybody for help. We have great mentors and leaders at BYJU'S. And even if you don't have a mentor, there's always going to be someone to help you out. That culture is very important for new hires like me.  
Also read: On National Technology Day, BYJU'S Techies Share What Inspired Their Careers, and What They Love Most About Tech
Tell us about that one time when you did something you were immensely proud of.
I lacked confidence when I first started working. There was a time when I had to handle a project single-handedly. The task was to add multiple resolutions to a video. I was under immense pressure; there were so many senior colleagues waiting for me to provide updates. It was an intense time, but eventually, I managed to complete the task with the support of my manager. Although I have handled much more complicated tasks and achieved so much more since then, that day means a lot to me.
What motivates you every day? 
Having the space to be creative. When you are encouraged to not be afraid of challenges, even when something is completely new, that's the biggest motivation. It's about giving your best every day.  
One piece of advice you would give to younger women planning a career in tech?
Forget about being perfect. Make mistakes and learn from those mistakes. Sometimes failures are your best teachers as it motivates you to try things. 
Like what you read? Head to Life at BYJU'S to learn more about our work, people, and the stories that make us unique. To explore job opportunities, check out Careers at BYJU'S.