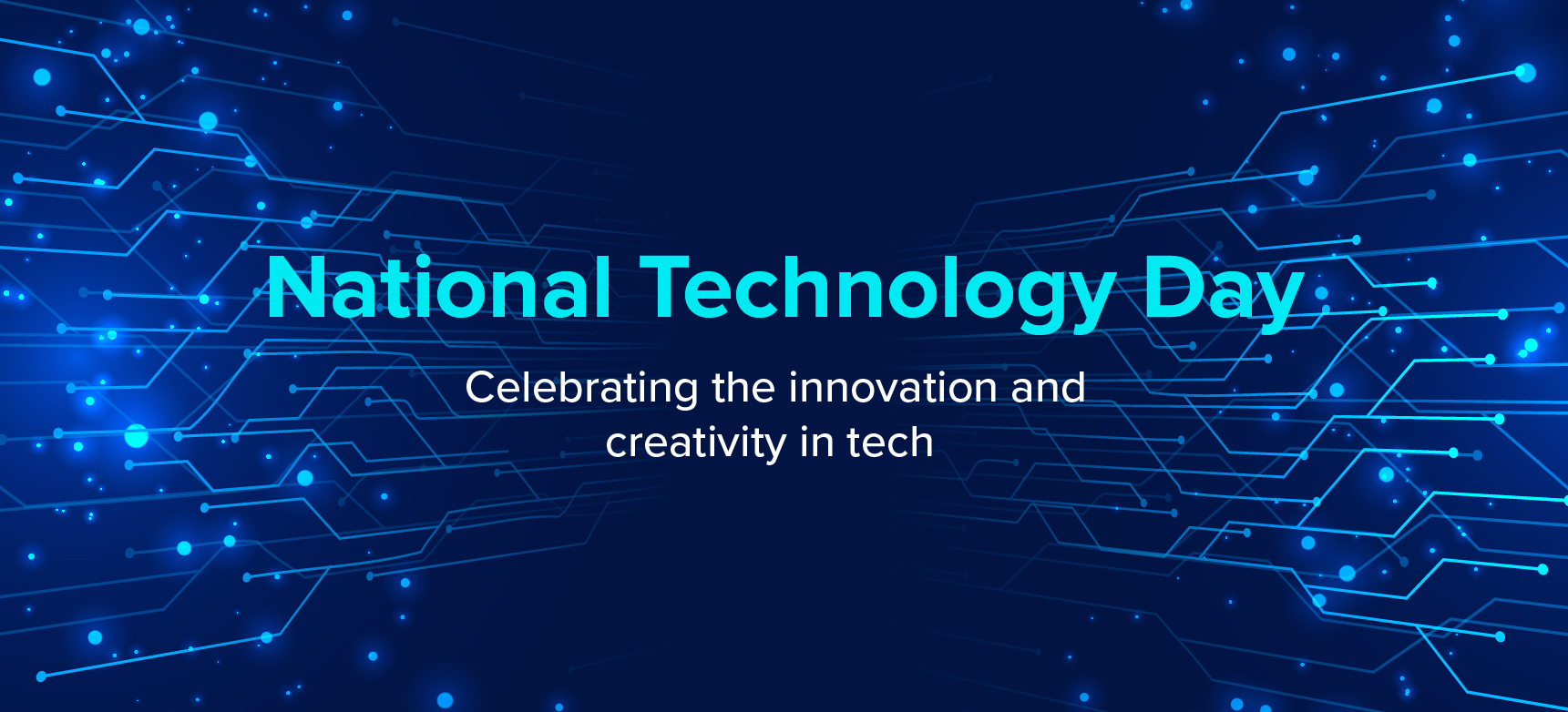 In more ways than one, our techies are leading the way! This diverse bunch, comprising engineers, software developers, tech architects and researchers, believes that learning from each other, sharing their expertise, and implementing their learnings in real-life scenarios is what makes our tech culture stand out. 
Our techies understand that challenges and failures always bring up new learning opportunities. But it is how you use these opportunities to push the envelope, integrate new tech tools and come up with positive disruptive solutions that make all the difference. 
This National Tech Day, hear from BYJU'S techies as they share fond memories of their first-ever project, what it's like to work with technology on a daily basis, and what makes our tech culture unique.
Edited Excerpts:
Could you share your fondest work memory?
Swati Gupta: I have been here for almost four years, and there has never been a day where I did not feel like a welcome addition to the team. I've made lifelong friends at work and shared too many laughs to count. While that experience is hard to sum up in one specific memory, I will say this: this is not just a job for me – it is my career and I truly do feel that way. 
Rohit Roy: BYJU'S has made an impact on my life in so many ways, from the friendships built to professional growth and development. We are a close-knit family and I will always cherish the opportunities I got, thanks to this great bunch of people.
Anushka Rustagi: I joined BYJU'S last year and in such a short time, I've already made a lot of great memories. The most favourite one being, meeting the team for the first time; especially people from my own department. Everyone has helped me learn and grow so much in this time. 
Also read: National Technology Day: Anil Goel, President – Technology, decodes the tech behind BYJU'S stellar products
What's the first-ever project that you worked on?
Anushka: The first-ever project that I worked on, involved revamping our website. We had to move to a completely new tech stack which is basically a combination of programming languages, frameworks, and tools. As part of this, new frameworks and features were introduced on our website to provide a seamless student experience.
Swati: When I joined BYJU'S in 2018, our main goal was to launch our own order management system to simplify the inventory tracking process. In order to launch that, we had to work on building our in-house user management system. Things were a bit challenging initially because we were unsure of how to get started, but eventually, everything worked out and we were able to launch our order management system within two years.
What is the most exciting thing about being a techie?
Rohit: Working in tech gives you an opportunity to work on various projects. This means you are able to learn new skills and gain more experience in other areas (say, programming). And having a diverse skill set is incredibly helpful, no matter what you want to do. Many join this field as they want to create an impact in people's lives and being around that optimism all day is contagious. 
Anushka: Technology thrives on innovation. Being a techie is cool as it allows you to evaluate problems and create solutions. This way, you get to solve real-world problems and also grow your knowledge base.  
What's a fun fact about you? 
Swati: One of my hidden talents is that I love to paint. My painting journey has taught me a valuable life lesson that, when things aren't going the way you had hoped, take a step back. Whenever I'm stuck or unsure about something, I pause and start with a fresh perspective. 
Rohit: I am an entrepreneur and a techie. I co-founded two startups in Delhi NCR. Being an entrepreneur has been a long and tough journey but it has taught me about dealing with and overcoming hard times.
Also read: 'Stop Seeing Us As Women in Tech But As Tech Leaders': How Trupti VG Is Championing Change
What makes BYJU'S work culture unique for techies?
Anushka: What I enjoy the most about my work is the dynamic atmosphere and the prospect of new projects and challenges. As a techie, I think I really thrive when I am challenged to go out of my comfort zone and try my hands at something new, innovate and build something from scratch.
Swati: Having the space to be creative, creates a whole lot of difference in your work. At BYJU'S, I have the freedom and opportunity to try and succeed or fail. And even if we fail, we have made it a point to see and celebrate small successes of our work every day — and that's what makes all the difference. 
Rohit: To me, tech is about learning new things every day and helping others become the best versions of themselves. I believe our people and teams take our core values seriously, like integrity, empathy, humility, and that leads to a culture of trust and collaboration. 
A TV show or movie you can binge-watch in a single day?
Rohit: I enjoy watching Shark Tank India. It really teaches you what it takes to succeed as an entrepreneur.
Anushka: Definitely The Big Bang Theory. It's about nerds, their everyday lives, and their unique way of looking at friendship, life and everything else. 
Any tips for techies on how to maintain work-life balance?
Swati: As a Senior Engineering Manager, I always encourage my team to take time off as it is an important way to nourish your overall well being.
Rohit: Learn to set your priorities and invest your time wisely. Find an activity outside of work that you enjoy so that you can use it to hold yourself accountable. I enjoy playing cricket and even singing – these get me excited to prioritise my work and hobbies as well.   
Like what you read? Head to Life at BYJU'S to learn more about our work, people, and the stories that make us unique. To explore job opportunities, check out Careers at BYJU'S.