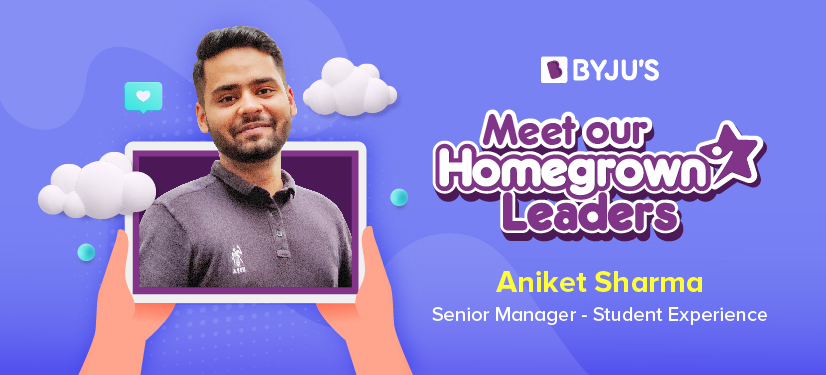 "I started at BYJU'S as a trainee, and it was clear from my first day how important it was to learn where my strengths were and how to build on them. I took advantage of every opportunity I was given, taking on responsibility, and am now a Senior Manager in the tutoring team. The entire experience of growing with BYJU'S was wonderful. I've had great managers who supported me  every step of the way. As I became more established in the team, I've even had the chance to mentor new joiners."
Meet Aniket Sharma, Senior Manager- Student Experience. For him, landing a career at BYJU'S is paved with hard work and strategic decision-making. He's built a six-year-long career – one that is inspired to help students and teachers learn and grow- and is now empowering others to thrive.
In the third instalment of our new series, Homegrown Leaders, Aniket shares his journey from trainee to employee, and why it's essential to find a workplace with values that align with yours. 
Also read: How BYJUite Anjali Gupta's career is a journey of diverse opportunities and continuous learning
Never stop evolving
Aniket credits much of his career progression to ongoing self-development, be it through seeking out mentors, constantly upskilling, or acknowledging his teammates' insights." When I joined BYJU'S, the tutoring team was in its formative stage. Today, we are an ever-evolving team, as our processes keep changing and there's a new challenge every day. This has made me more flexible and adaptive to any situation," he tells us.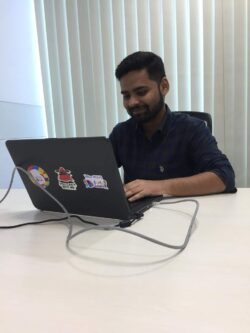 BYJU'S is also the sort of place, says Aniket, where you can shape things if they don't exist and people are open to new ideas. He continues, "I joined as a fresh graduate and all my learning has been on the job. My manager, Jyoti, who is the AVP of the tutoring team, has been a great support in modelling the team better, and optimising our processes to ensure a seamless learning experience for our students. She is the one who helped us understand the 'why' we do what we do." 
Unlearning and learning
Aniket believes, learning together is an extremely essential criterion in the path of growing with and within the organisation. He says, "Starting from technology to how we impart education in every aspect, change is the only constant." 
"Without doubt, unlearning is an important part of the learning process. With the changing technology, we keep experimenting with teaching methods/models every six months. For example: We started teaching with one-on-one sessions, where our academic specialists would help students with their doubts. Now, we have a two-teacher model where the master tutor ensures conceptual clarity and the other ensures their doubts are resolved," he explains.
Though our processes are dynamic, our core mission has always been the same – to deliver quality education to our students. "To keep every BYJUite aligned to this goal, we ensure that their ideas are heard and they approach their daily tasks with an ownership mindset. Our tutors have a free hand in experimenting with teaching methods and have incredible opportunities to learn and grow with us," he concludes. 
Like what you read? Head to Life at BYJU'S to learn more about our work, people, and the stories that make us unique. To explore job opportunities, check out Careers at BYJU'S.