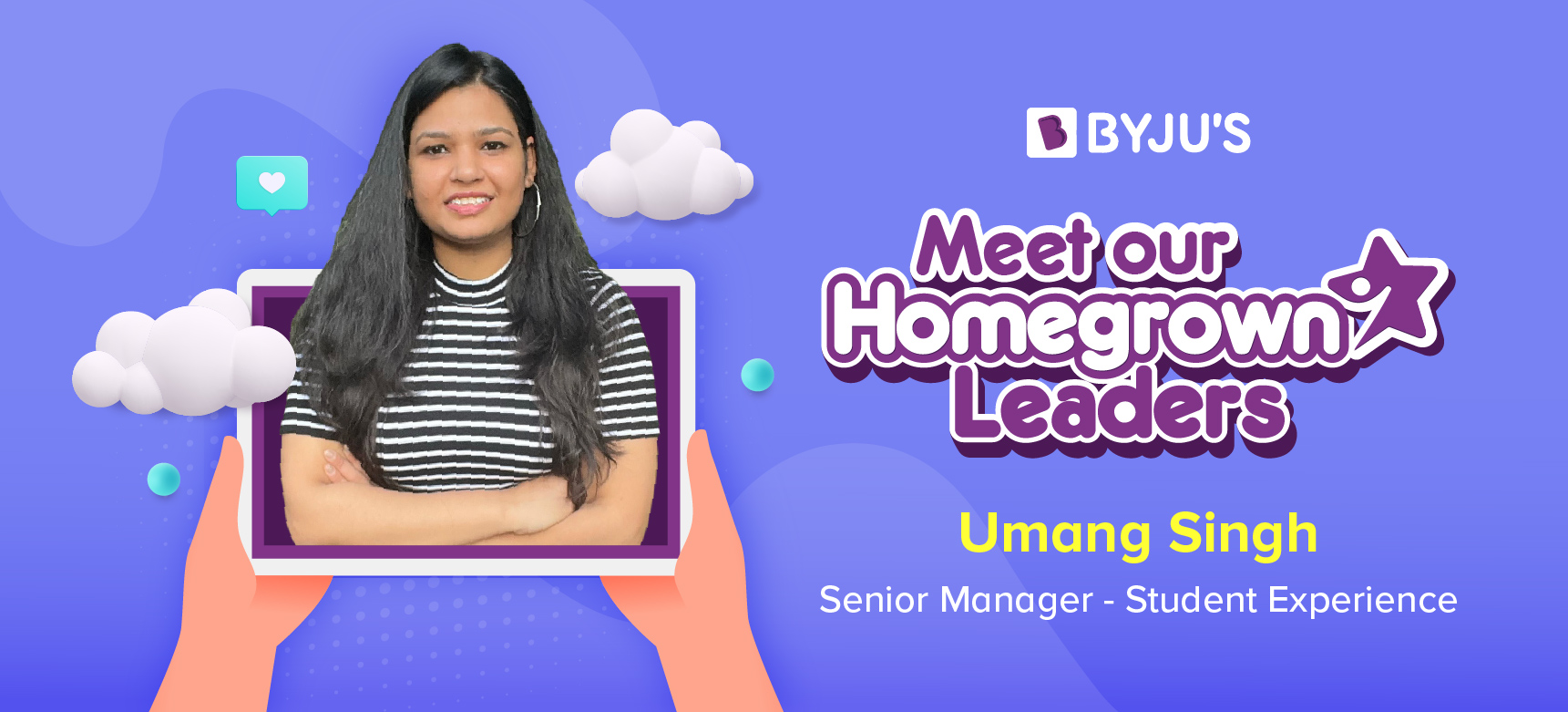 "Diploma in hand, I was a fresh graduate from the Institute of Management Technology, Ghaziabad, when I joined BYJU'S as a trainee in the tutoring team in 2017. Back then, BYJU'S was a place to explore, grow, and learn. The role tapped into my passion for providing better user experience, and I could make a difference by helping students learn and grow with us. Five years later, the road to where I am today in my first job out of college has turned into an amazing career."
That was Umang Singh, Senior Manager in our Student Experience Team. When Umang started exploring opportunities in her role, she was drawn to the commitment to help bring value and drive change for our students and tutors. She continues, "We're constantly uncovering new ways to build innovative learning solutions for students. It's that very culture that's never changed." 
In this instalment of our Homegrown Leaders series, Umang shares the experience and skills she has gained from her career at BYJU'S and how she was supported in her role to create a real impact.
Also read: "Find your 'why' to thrive at work": BYJUite Aniket Sharma on why developing a growth mindset fuels success
Explore. Listen. Learn.
For Umang, her career at BYJU'S is about bringing her skills, curiosity, and best self, to work with a purpose. "In my first year, even though I was only a trainee, I was trusted to take ownership of projects. I could see that the work I was doing was impacting our ability to  create a seamless experience for our students during live classes," she tells us.
In these five years, says Umang, she learnt to always look for opportunities and have hope, no matter how difficult the situation — which inspires her to succeed at work and even at home.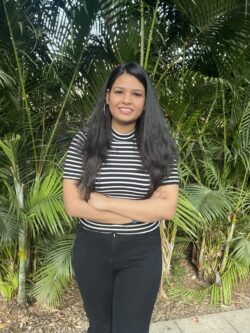 "At BYJU'S, you are encouraged to grab every opportunity that comes your way. What helped me develop and grow my skills the most was regular and honest feedback from my manager. We embrace a culture of feedback, which built my confidence; this hasn't changed from the day I joined the team," quips the BYJUite.  
From one challenge to the next
She says, while there is a fresh challenge every day, there is always something new to learn. "I learnt how to align with student expectations, by taking regular feedback from students to continue building innovative products for them. From the last few years, our aim has been to onboard the right talent in the tutoring team with a special focus to improve student-teacher relationships," she explains.   
But what excites her the most is the chance to be exposed to lots of different things at the moment. She adds, "This is one of the biggest factors that keeps me motivated. I know if I ask for opportunities and am willing to put in the effort, I'll be able to get to wherever I want to go. I am confident that BYJU'S will encourage me  to find my passions within my career as I learn and grow."
Like what you read? Head to Life at BYJU'S to learn more about our work, people, and the stories that make us unique. To explore job opportunities, check out Careers at BYJU'S.