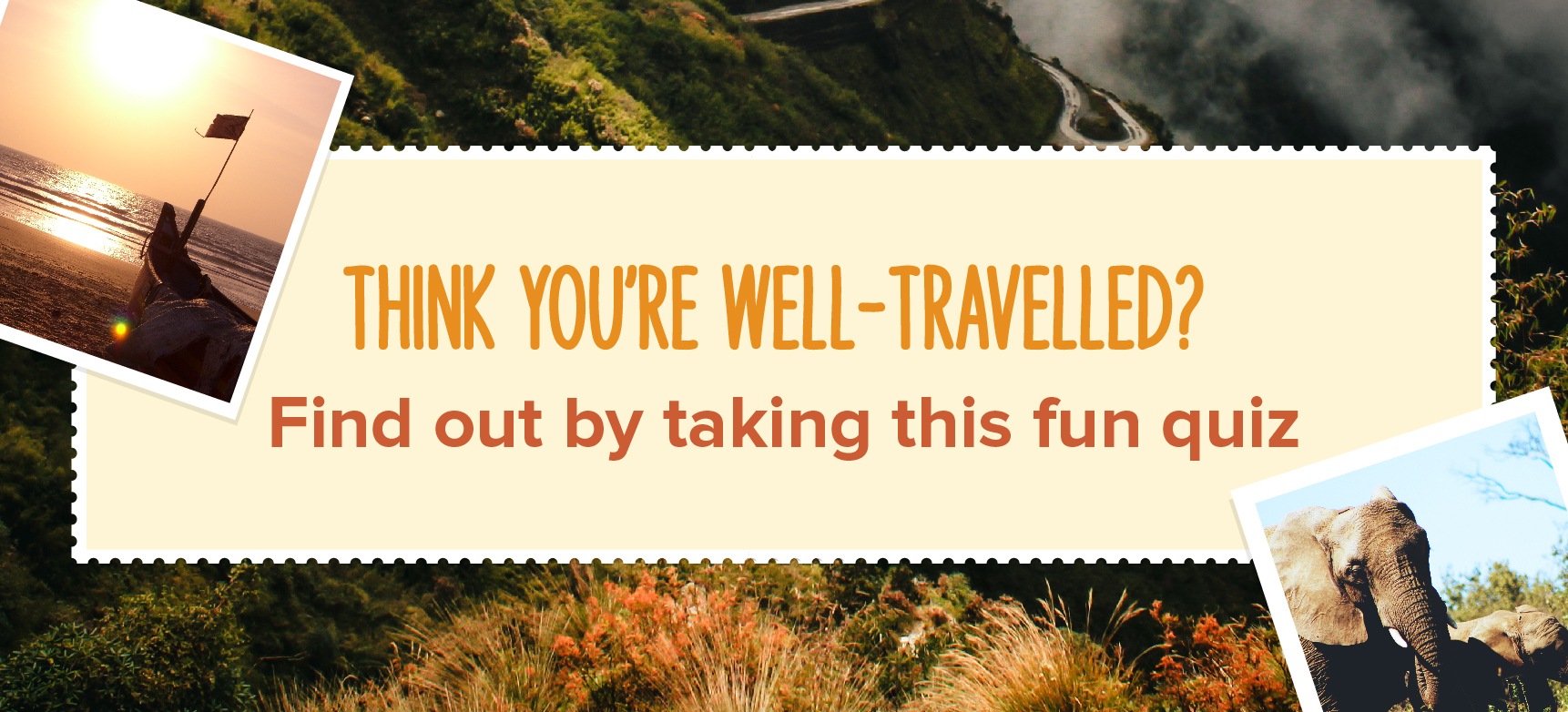 India is a popular destination among backpackers around the world. The country's picturesque landscapes, spectacular waterfalls, snow-capped mountains, and exotic monuments never fail to allure visitors. No matter which city you visit, the memories will linger in your mind long after you've left its shores.
While we all might have to wait a little longer before we make an itinerary and board that train or flight to explore our country, we've got something for the mountain lovers, beach bums, and the adventure junkies. So, sit back, relax and put your thinking caps on! This National Tourism Day, we bring you a fun quiz to test your knowledge on India's rich heritage and tourism.
Here's what you need to do. Read through the questions carefully and choose your answer from the options given below.
Quiz alert: Around India in 10 Questions! Only True Festive Fans Can Crack This Quiz
Which is the oldest mountain range in India?
Satpuras
Himalayas
Nilgiri hills
Aravallis
Where will you find Asiatic lions in India?
Gir, Gujarat
Pench, Maharashtra
Ranthambore, Rajasthan
None of the above
Which among these is a high altitude lake, present entirely in Indian territory?
Tarsar Marsar Lake
Tso Moriri lake
Dal Lake
Pangong lake
Where is Chittorgarh Fort located?
Jaipur
Udaipur
Gwalior
Jodhpur
The southernmost point of peninsular India, that is, Kanyakumari, is located 
south of the Equator
north of Tropic of Cancer
north of the Equator
south of the Tropic of Capricorn
Quiz alert: Start the Year Off Right! Test Your Knowledge on New Year Traditions Around the World
Which Indian state has the largest area under forest cover?
Assam
Arunachal Pradesh
Madhya Pradesh
Chhattisgarh
Where is Vivekananda Rock Memorial situated?
Kanyakumari
Thanjavur
Coimbatore
Tirunelveli
This city is also known as the 'Venice of the East'. Which is this city?
Alleppey
Pondicherry
Gokarna
Meghalaya
Where is the largest museum in India located?
New Delhi
Kolkata
Bengaluru
Mumbai
Which city is a Union Territory and is also the capital of two states?
New Delhi
Puducherry
Chandigarh
Daman and Diu
Did you have a good trip? Give your answers below in the comments box and wait till our next quiz where we publish our answer key!
Answer key for harvest season quiz!
Jaggery
Punjab
Kite-flying is for healthy exposure to the early morning sun
All of the above
It is celebrated according to the lunar cycle
Karnataka
Magey Sakrati
True
Assam
Makaravilakku
Enjoyed this quiz? Head to Life at BYJU'S to learn more about our work, people, and the stories that make us unique. To explore job opportunities, check out Careers at BYJU'S.