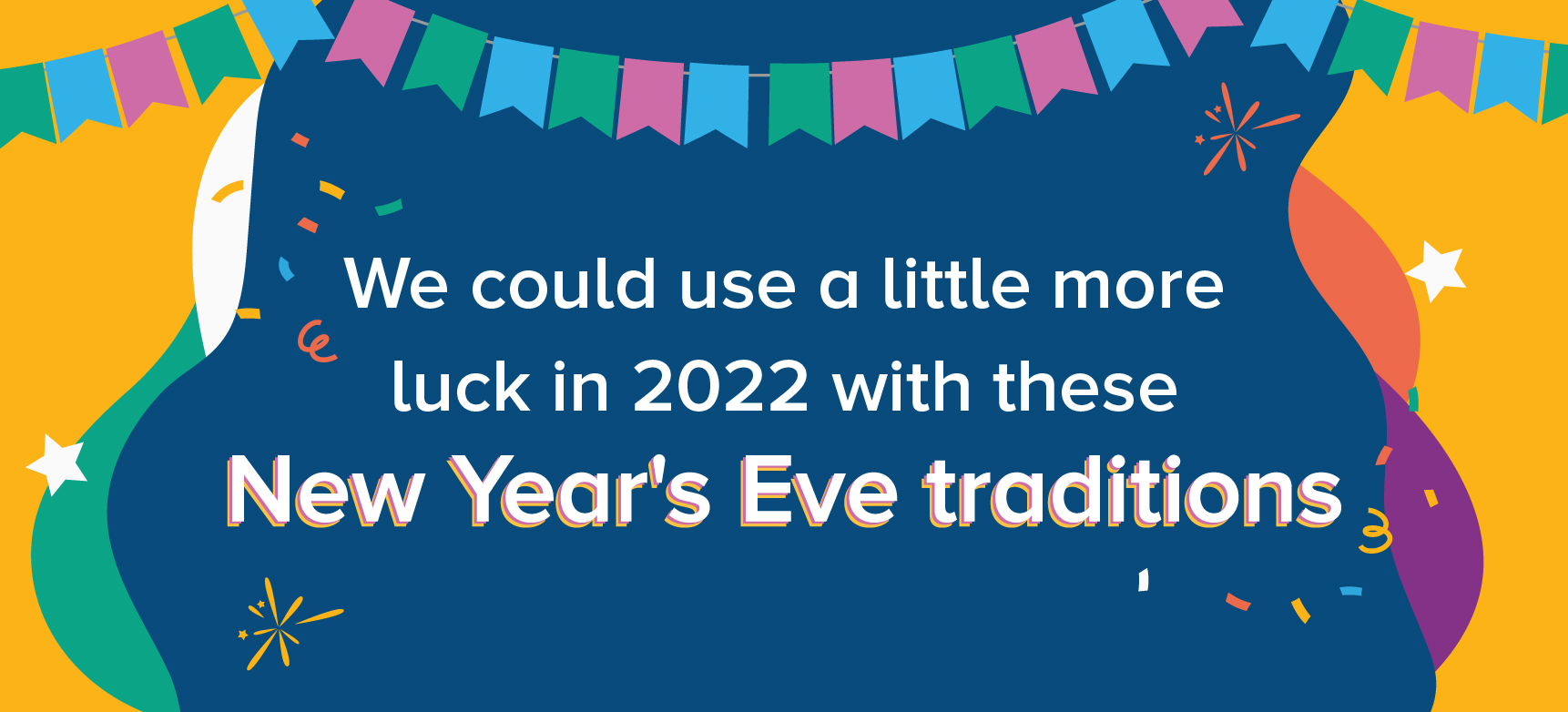 Every country has its own way to ring in the new year. In some cultures, it's an opportunity to throw a party to bid the past year goodbye. While in other cultures, it's about sharing a meal with family and friends. And, of course, food traditions are always our favourite. 
Traditions are a great way to happily mark the end of the year. Whether you're attending a lavish dinner party or staying in to watch NY movies, see if you can squeeze in one of these traditions to start off your New Year. Here is a roundup of some fascinating NY's traditions from around the world that we could all use to bring in some good fortune in 2022. 
Here's what you need to do. Read through the questions carefully and choose your answer from the options given below.
In which country, is it a custom to eat 12 grapes – one at each stroke of the clock at midnight on New Year's Eve?
China
Spain
Brazil
Colombia
People in Denmark greet the New Year by throwing old plates against the doors of family and friends to banish bad spirits.
True
False
——- is traditionally hung on the front door of homes on NY's Eve in Greece as a symbol of rebirth in the New Year
Onion
Garlic
Lemon
Chilly
In Japan, families eat soba noodles at midnight on New Year's Eve. What do the long noodles symbolise?
Bad luck and misfortune
Wealth and beauty
Physical health
Longevity and prosperity
Quiz Alert: Squid Game: How Much of a Fan Are You? Take This Fun Quiz to Find Out
Eating black-eyed peas for good luck is a common tradition in which country?
Scotland
Philippines
United States
India
What is the Scottish tradition of first footing?
First thing you buy on New Year
First person to enter the home
First dish you cook on New Year
In hopes of a travel-filled new year, people in Colombia carry empty suitcases around the street
True
False
Polish eat ——– at the stroke of midnight to bring a year of prosperity and bounty
Pickled herring
Walnut pie
Sausage and lentil stew
Rice cakes
Chinese New Year is also known as
New Year's Day
Lunar New Year
Julian New Year
Gregorian New Year
Did any of these New Year traditions surprise you? Give your answers below in the comments box and wait till our next quiz where we publish our answer key!
Answer key for Squid Game Quiz
456
 They were in a financial crisis
Red Light/Green Light, Tug of War, Marbles, Glass Bridge
45.6 billion Won
Hwang Dong-hyuk
North Korea
His younger brother
Oh Il-nam
Pakistan
Front man
Enjoyed this quiz? Head to Life at BYJU'S to learn more about our work, people, and the stories that make us unique. To explore job opportunities, check out Careers at BYJU'S.