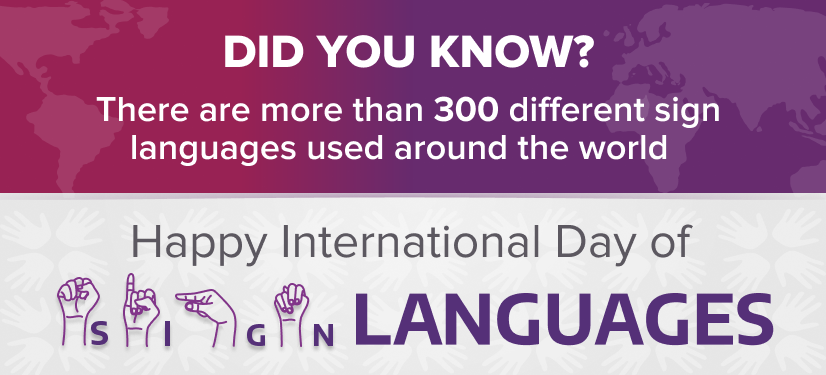 Building an inclusive workplace that supports and protects the linguistic identity and cultural diversity of every individual is one of our driving principles at BYJU'S. Be it educating ourselves or raising awareness by leveraging various reading materials, online workshops and resources, we believe a diverse and inclusive ecosystem is imperative to progress. And this includes learning to be better allies to individuals with special abilities. 
To raise awareness around this and to foster and promote the linguistic identity of the deaf community, the UN celebrates 23rd September as the International Day of Sign Languages. The global observance acknowledges not only the importance of sign languages but also how early access to quality education in sign languages is critical for the development of the d/Deaf individual. 
Education, truly, is an equaliser. As an organisation that's focused on creating learning opportunities for students across the globe, we are proud to take positive strides towards inclusivity, and celebrate various abilities at the workplace. Scroll to read through our guide on how to be an ally and help bridge the communication gap with co-workers who use sign languages. 
Educate yourself
Education is the foundation for supporting and becoming a better ally to d/Deaf individuals. Leverage reading materials, blog posts, articles, podcasts and online workshops to understand the needs of the community and the ways to support them. 
And one important step in this direction is understanding the importance of sign languages for d/Deaf individuals. This starts with acknowledging the fact that sign languages are full-fledged languages that involve the use of grammar like any other language. They're certainly not performative. 
Also Read: International Week of Happiness at Work: Take up the 7 Days Challenge
Inclusivity is key 
The key to being an ally is to follow the lead! It is always better to ask than assume.
For d/Deaf individuals, sign language is key to breaking down communication barriers and participating in the workplace just like anyone else. The other alternatives could be writing or using visual cues, and rephrasing thoughts and ideas if not understood the first time. Instead of saying, "It doesn't matter" or "It is not important", taking the step to include d/Deaf individuals in ongoing conversations, is a big step toward creating a culture of support. 
Mindful communication: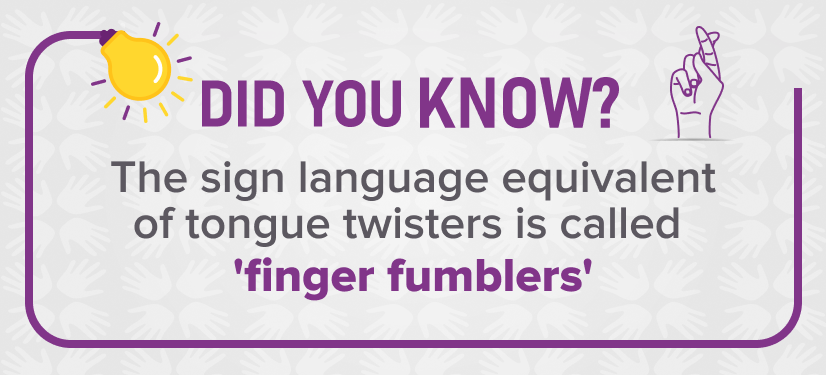 "Is this message falling on deaf ears?" How many times have you come across people using this metaphor in a professional setting? Can you figure out what is wrong with the phrase? 
Let's break it down! Being deaf is an involuntary state, so the usage of the phrase "falling on deaf ears" is for people making a conscious choice to ignore those requests. You should be aware that this phrase perpetuates stereotypes. 
Similarly, words like turning a blind eye, making a dumb choice, acting retarded and many others are highly derogatory phrases, even in humour. All these terms are a part of the ableist language we use in our day-to-day conversations and should be avoided.
Also Read: A vocal advocate for neurodiversity, how Shreya Jain is helping build inclusive education with BYJU'S
Reach out: 
There are more ways than one to reach out and support the community. Apart from educating yourself and others about sign languages, you can contribute through volunteering, donating to charities, and supporting groups that are working to create an inclusive place for d/Deaf individuals. 
On this International Day of Sign Languages, we encourage you to be mindful and imbibe practices that will go a long way towards building inclusion. It could even be something as simple as learning how to sign "good morning" or any other greeting. You will be surprised at what a huge difference your efforts can make. After all, it's the message behind the sign that makes it beautiful. 
Have you been an ally to your co-workers or community members who use sign language? Tell us how you made a difference. Share in the comments below. 
Like what you read? Head to Life at BYJU'S to learn more about our work, people, and the stories that make us unique. To explore job opportunities, check out Careers at BYJU'S.