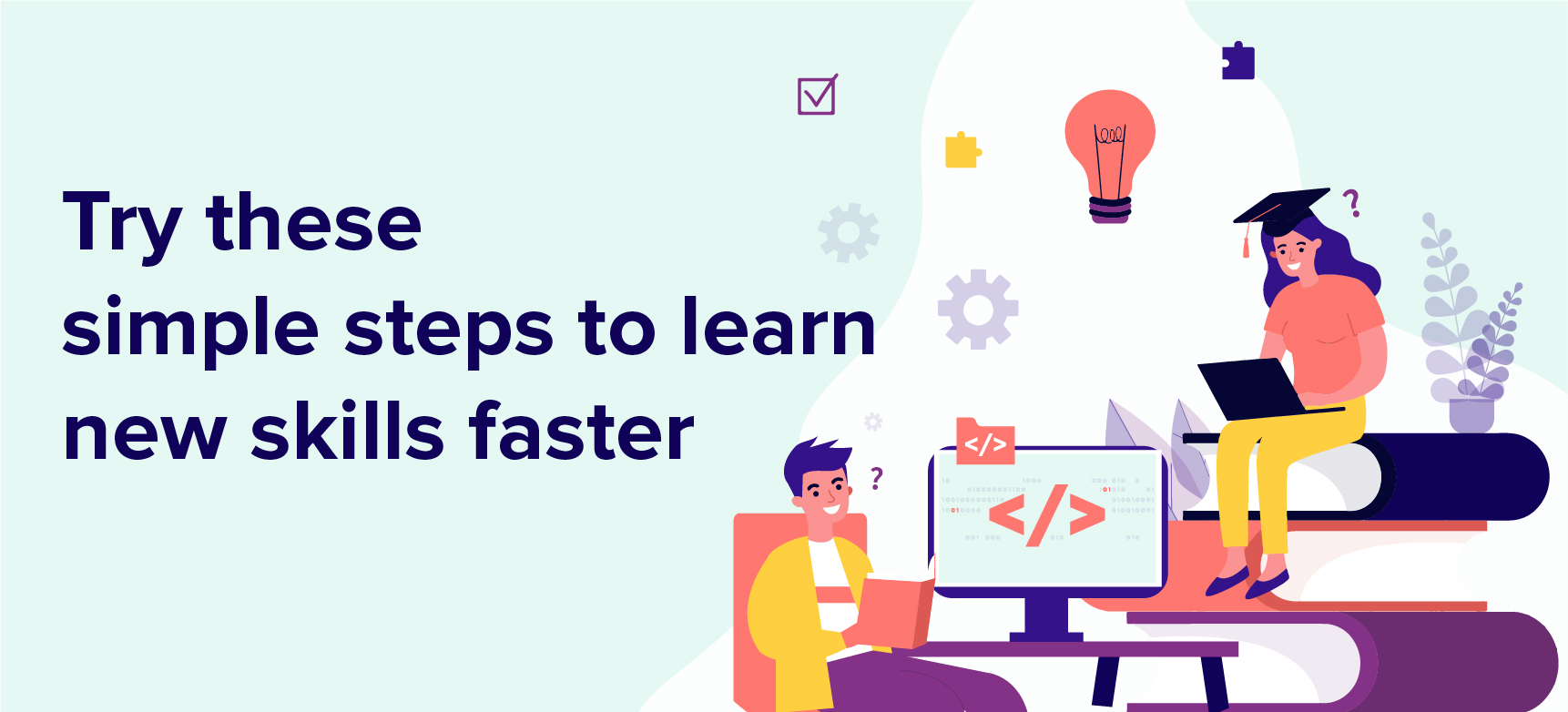 Being able to master a new skill quickly is an asset in today's work environment. After all, upskilling is key to 'unlearn and relearn'. But once you know what you want to master — be it something as simple as social media management, analysing data or public speaking — the big question is, where to start.
Learning techniques and pace may differ depending on the skill and your personal abilities but there are some general rules you could follow to learn the skill in half the time. Remember, learning is a skill in itself, so be patient with yourself and reflect on what you want to accomplish. 
Here are some tricks to follow in your quest for self-improvement:
Start simple
One of the first things you can do after you pick up your chosen skill is to divide it into smaller, manageable tasks. Break down the skill into basic, intermediate and advanced elements. For example, if you take the skill of networking, start by researching potential connections, leveraging social media to contact them and finally attending events to build new connections. This will allow you to focus on each task individually and better understand how they all fit together. 
Write it down
Writing makes information stick in your memory and leads to better learning. Instead of just grasping information, writing things down on paper prompts us to process it and apply it in our own way. Take notes even of the simplest of concepts. This will help you unlearn and relearn and process the information faster.
Also Read: Stay Fit While WFH With These Simple Exercises
Join a group
If you want to progress faster with your learning, join a group of people to discuss it with. This will help you a great deal. Not only will you learn from others but also be encouraged to stay on track. Whether it's an online group or a book club, stay connected with like-minded people. 
Avoid distractions
It's easy to get distracted and ditch what you had initially set out to do. Try to avoid those distractions and just focus on the one new skill at hand until you master it. Many of us are already multitasking when it comes to the things we already know. So trying to learn more than one new skill at once is just going to slow down your progress.
Also Read: Spruce Up Your WFH Set Up With These Cool Hacks!
Learn by doing
It's easy to get caught up in the whirlwind of learning a new skill and never actually applying it to a task. The best way to learn is to seek out opportunities to share what you've learned with others. It may mean teaching what you have learnt to someone else; this will only speed up your learning process.
Celebrate small wins
For every small win that you experience during the learning process, be sure to give yourself a pat on the back. This positive reinforcement will help you stay motivated as you move forward.
The bottom line is the process of 'learn, unlearn and relearn' should be fun and exciting. Whether you use online platforms, YouTube videos or free resources available on the internet, don't forget to enjoy the process.
Do you have some tips to learn a new skill faster? Let us know in the comments below.
Head to Life at BYJU'S to learn more about our work, people, and the stories that make us unique. To explore job opportunities, check out Careers at BYJU'S.