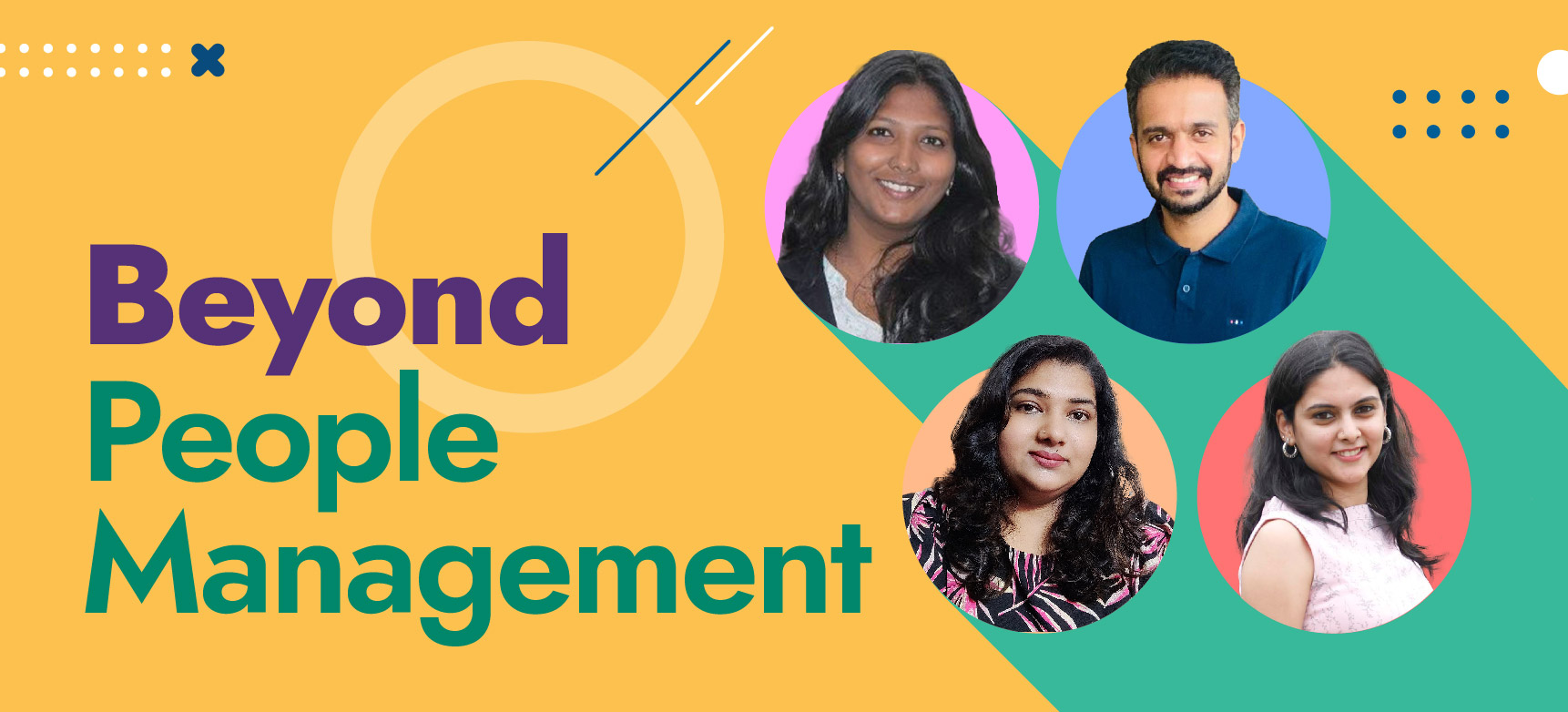 What is a People Team and what role does it play in a modern workplace? At BYJU'S, it's the team that supports the development of our dynamic workforce and aims to provide a positive and fair working environment for all. Their efforts are guided by a core philosophy: talent drives performance and enhances business results. 
While attracting and retaining the right talent is a top goal, BYJU'S People team also strives to provide a rewarding, supportive, and fulfilling work experience to all BYJUites. Through thoughtful collaboration and people expertise, read how our HR professionals are maximising employee value while supporting our growth and development initiatives. 
Also read: 'Creating Innovative Culture Is Key To Success': Swadhin Jaiswal on How Entrepreneurship Can Foster Personal Growth
Creating a supportive onboarding process
At BYJU'S, we pursue excellence. Our Talent team comprises passionate individuals who work to identify brilliant candidates and — at the same time — find opportunities that will allow them to grow and flourish.
"While the team is committed to providing a smooth onboarding experience to candidates, says Valsa Florina, Senior Manager, Talent Acquisition, "The team's biggest objective is to hire profiles that align with our company's purpose of inspiring young learners around the world."
In order to achieve this, Florina and her team collaborate with internal teams to understand their hiring needs and help match them with the right talent to build exceptional teams. "Mostly, we are the first point of contact candidates have with BYJU'S. So one of our top priorities is to be supportive and open throughout the interview process," she tells us. 
As essential as it is to find the right candidates with the right skills, it's also essential to ensure a positive onboarding experience for prospective BYJUites. Priya Mathew, Senior Manager- Talent Acquisition emphasises that promoting a culture of collaboration and trust in the workplace starts right at the recruitment stage for BYJUites. 
"We create equal opportunities for every candidate and welcome people from diverse backgrounds. We strongly believe every individual's unique perspective fosters creativity and innovation in the workplace," adds Priya.
Providing seamless work experience for all
After building a diverse talent pool, it is equally important to provide them with a seamless work experience. That's where our HR Systems and Data team come into play. The team supports the organisation by ensuring that all administrative and employee documentation matters are handled with precision and efficiency. 
In KS Gayathri's words, "The level of detail and accountability needed in our work, drives us to provide the right support and flawless experience to BYJUites." 
Gayathri joined BYJU'S in 2018 as a Senior HR Operations Associate and has taken on several roles ever since. Now as an HR Manager, Gayathri collaborates with the pre-onboarding and onboarding teams to maintain employee data within the HR system. "My team ensures that employees can access their payroll information, employment details etc. on our portal at any time. It gives our employees the flexibility to manage their HR needs 24/7," she tells us. 
"I've learnt a lot since I joined, and being here has given me the chance to grow my people skills and further my expertise in HR data security and planning," continues the BYJUite, adding that this has helped her rethink employee experience in an innovative way.
Boosting employee engagement
While integrating best practices to create a unique and inclusive workplace, our HR specialists also run initiatives to attract, recruit, and retain talented people. An important part of this effort is recognising and rewarding the creative minds at BYJU'S.  
The team's primary goal is to support the design and deployment of the compensation and benefits strategy to engage, retain, and reward our employees, explains Bimal V, AVP – Performance and Rewards. "Our core responsibility is to develop policies and practices for employee benefits that align with the organisational needs," he says.
While employee benefits play an important role in recognising and appreciating people and their work, he explains, "our focus is to provide additional perks to BYJUites, such as flexible work arrangements, health insurance, and paid leave benefits. We have also introduced period leaves for women and key wellness programmes for BYJUites to build a fair and positive work environment for them," he adds.
With evolving HR practices and changing needs of a modern workforce, the People team and its goals have also evolved. From ensuring compliance, the HR backbone of BYJU'S has transformed to manage various aspects of a talent's lifecycle. And this role is only going to expand, as we continue to grow and accommodate a diverse, global, and dynamic workforce.
Like what you read? Head to Life at BYJU'S to learn more about our work, people, and the stories that make us unique. To explore job opportunities, check out Careers at BYJU'S.