In this week's edition of BYJU'S Super Five — a mini-series that spotlights some of the wonderful BYJUites who have been with us for five years or more — we present you, Nomaan Ellahi. In a quick tête-à-tête, the Assistant General Manager (Sales) shares his mantra to stay ahead in the game. Nomaan also shares his best memory at BYJU'S and productivity tips to stay motivated in these extraordinary times.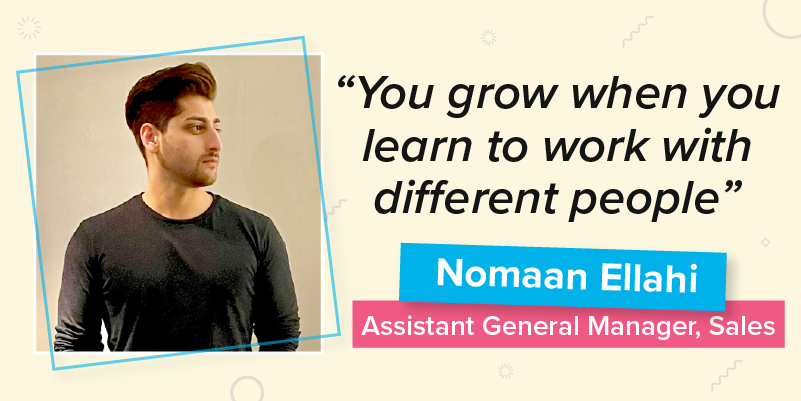 Also Read: BYJU'S Young Force on Driving Change Through Purpose | International Youth Day
Tell us about your role at BYJU'S.
I work as Assistant General Manager — Sales. I handle sales training for Andhra Pradesh and Telangana regions. On a day-to-day basis, I get to train and manage a team and work closely with them to achieve sales targets.  
What's your favourite memory of being a BYJUite? 
I got the opportunity to travel to Kuwait during the launch of BYJU'S there. I think I will cherish this memory for a lifetime because I got to meet a lot of people and learn from them. 
One thing you have learned from working at BYJU'S?
As a team, we continue to learn and grow every day. But an essential life skill that I've learned at BYJU'S would be empathy. As we are working remotely and there's no physical contact, it's important to show compassion to your co-workers. 
Your mantra to stay on top of your game. 
Be aspirational. Set your personal and professional goals and work passionately to achieve them. Always take initiative on matters that your team is responsible for.  
What motivates you to stay productive in these unique times?
I can't stress enough about the culture we have at BYJU'S where your ideas are heard and you are encouraged to try new things and not be afraid of failures. 
An activity you picked up during the lockdown.
I am a sports enthusiast. I love playing cricket so that's one sport I played during the lockdown. When indoors, I like playing games on PlayStation to unwind.
Like what you read? Head to Life at BYJU'S to learn more about our work, people, and the stories that make us unique. To explore job opportunities, check out Careers at BYJU'S.