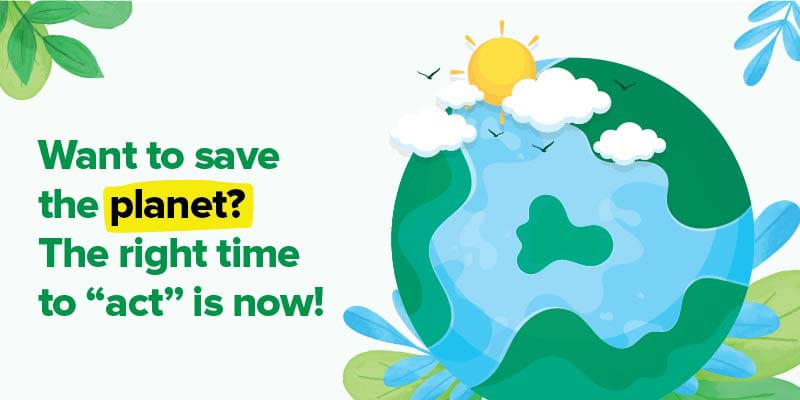 From planting saplings to recycling old devices to educate children, BYJU'S Social Initiatives Team is mapping new ways to make sustainability and conservation a priority. Their efforts, aligned with BYJU'S vision, aim to educate as well as instill change as we continue to spread our footprint across the globe.
On the occasion of World Earth Day 2022, take a deep dive into the workings of this team, their successful social events, and as a brand, how we are working towards a greener, better and sustainable tomorrow. 
The plantation drive: Each one, plant one
In an attempt to contribute to the greenery of the garden city, the Social Initiatives Team recently brought together BYJUites at Bangalore's Vibhutipura Lake to plant saplings around the lakeside. The idea was to revive the walking pathways of the lake, which was already undergoing a facelift, while also inspiring people to do their bit for the environment.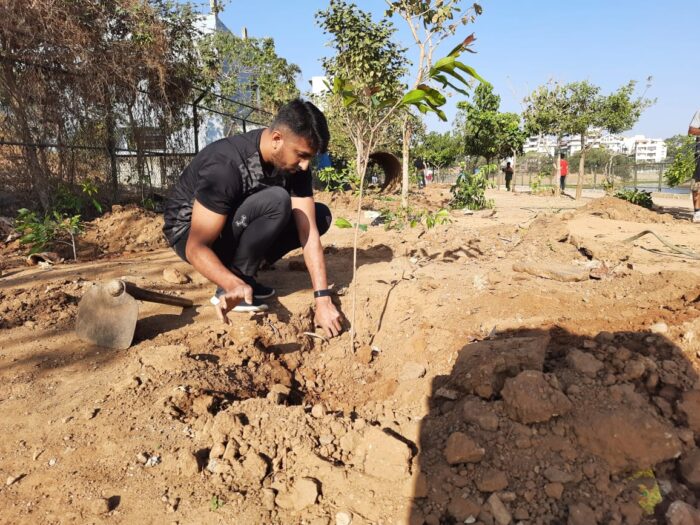 "The sapling plantation drive helped us set the right example for the children we educate. In fact, during the event, a bunch of children also stepped forward when they saw BYJUites planting saplings. This is a positive sign, it shows we are taking the right step towards building a stronger community and inspiring children to play an impactful role," says Mansi Kasliwal, the Vice President of BYJU'S Social Initiatives team. At the helm of our social impact and CSR initiatives, Mansi and her team play a major role in empowering children through various social activities. 
Taking us through the inspiration behind the drive, Mansi shares an interesting story about how the team went about arranging the saplings. She shares, BYJU'S has collaborated with an e-waste organisation that collects waste paper for recycling. In lieu of the paper collected, this organisation offered free saplings and sustainable stationery. 
This whole exchange inspired the team to take the initiative outdoors; and that's how the lakeside plantation drive idea took root. The activity sparked unprecedented buzz, so much so that even non-BYJUites, including children, stepped forward to join the movement and planted 150 saplings across the lake. 
In the future, the Social Initiatives Team aims to bring together at least 450 volunteers for the cause. Their goal is to bring the plantation drive to other lakes in the city, so every individual gets a chance to become a part of the mission and the sustainability solution. (Learn more about BYJU'S Plantation Drive here.)
Also Read: How BYJUites Planted the Seeds for a Better Future
Education & inspiration: Key events by the Social Initiatives Team 
Apart from the successful plantation drive, BYJU'S Social Initiatives Team has also made significant strides with their Give Initiative. The initiative, which is a step towards our Education for All mission, aims to empower five million children from underserved communities with quality learning by 2025.
"The driving force behind this endeavour is basically to create and identify changemakers," quips Mansi. "And work together with them to transform the lives of children in some of the remotest parts of India by making education accessible. So far, we have empowered more than 3 million children through this initiative, while partnering with 110+ NGOs across 26 states and 167+ districts of India." (Click here to contribute or know more about the campaign.)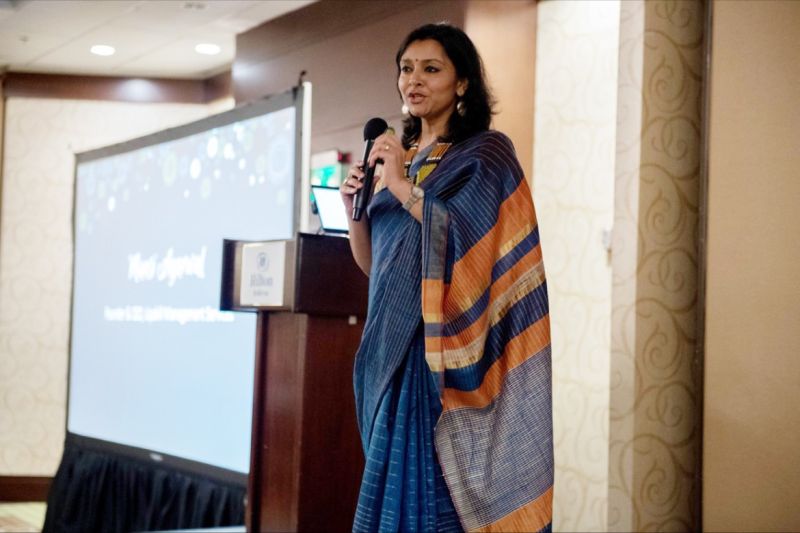 Besides Education For All, the Social Initiatives Team has been shouldering numerous other volunteering activities. The most recent of them was a career counselling session, which saw BYJUites taking active participation and providing career guidance to the children.
The team also painted Karnataka's Ramagondanahalli Govt. School red by splashing colours of joy in the lives of their students. The fun-filled session comprised of wall painting activities, with volunteers organising a special meal at the end of the day for the children.  
In addition, the team in partnership with the IDEA Foundation, also conducts two to three storytelling activities during the weekends. The goal is to involve more and more employees over time; and with this vision in mind, BYJU'S Social Initiatives Team has been gearing up to add various mentoring, computer training and health awareness activities under their volunteering programme umbrella. 
Also Read: #StressAwarenessApril: Want to Kick Stress to the Curb? Take Up the 30 Days Wellness Challenge
Sustainability & conservation: BYJU'S mission to instil change
But as we continue to grow our social impact, a question arises: what more can be done? Mansi summarises this for us. As an organisation, the key to instilling change at a large scale, is to find ways to engage employees in day-to-day sustainability efforts. In fact, the Social Initiatives Wing of BYJU'S was born out of this idea, to create an organization-level impact instead of restricting it to one team or cause. 
A crucial step to building such a foundation is also finding passionate and like-minded individuals. 
Says Mansi, "When we started building our Social Initiatives department, we realised that everyone on this team was passionate about a cause. While some were invested in environmental conservation, others felt deeply about gender equality and inclusion. So when we had to zero down to one cause that was aligned to the BYJU'S vision, we introspected which is that one area we specialise in and can positively impact."
Also Read: BYJU'S Product Design Interns Share Tips on How to Make The Most of Your Internship
"Coming up with an action plan wasn't difficult from here on. We realised our strength is education. And with the amalgamation of sustainability and conservation at the core of all efforts, we have been driving home the message quite effectively," she adds. 
In finding the sustainability solution, Mansi firmly believes, that the combined effort of individuals along with NGOs vested in this field, is going to play a huge part. And as a brand transforming learning for millions, BYJU'S is committed to supporting and taking this initiative to a larger scale.  
As a BYJUite, you too can be a part of the change. Join hands with BYJU'S Social Initiatives Team and work together to create a better tomorrow: Click here to register.