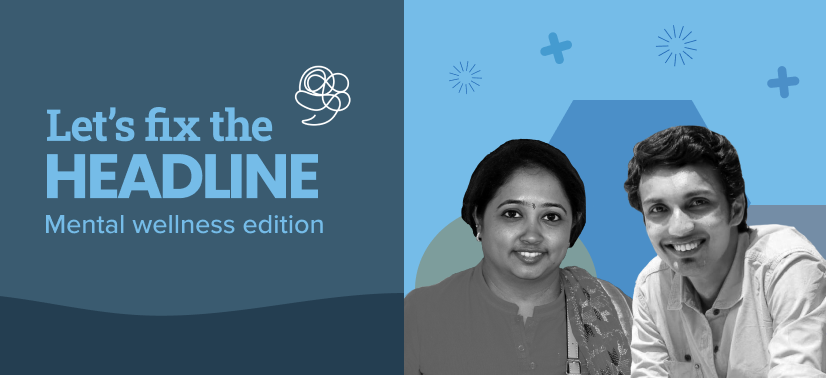 The stigma surrounding mental health can often extend to the workplace. Much like unconscious biases — which are a result of years of conditioning — stereotyping mental health too stems from a lack of understanding and empathy. This leads to individuals hesitating to have an open dialogue with those around them and seek the help that they need. 
In this edition of Let's Fix the Headline, we try to gauge two such common stereotypes surrounding mental wellness at the workplace. Two BYJUites tell us how they're leading by example when it comes to creating a culture of support, openness, and camaraderie among colleagues, and how they're helping them out of the pigeonhole.   
Also Read: How Devanshi Tripathi is channelling her passion for social impact into a fulfilling career at BYJU'S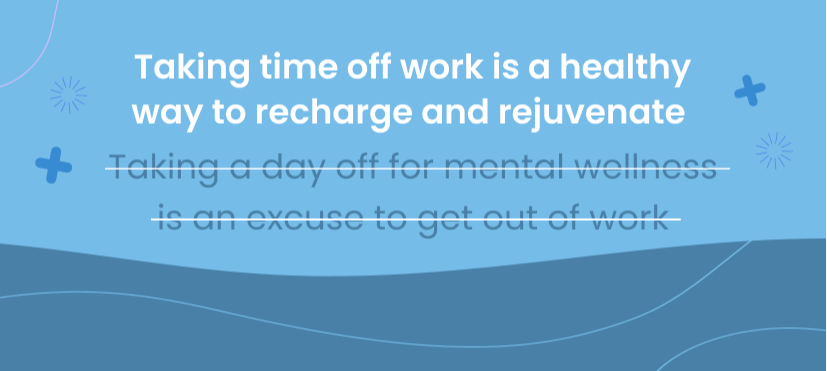 Perhaps the most common stereotype surrounding mental health, a break to rejuvenate may often be misconstrued as a subtle excuse to not work. As such, people think twice before asking for time off for mental wellness. But mental health breaks are an important step towards performance improvement and dispelling possible burnout. Ask Somesh Bang what he thinks, and he'll tell you mental health breaks are a great idea. 
"Taking a break from time to time, after working for a prolonged period is a great way to refocus," says the Associate Director of 2D. "It also enables you to look at things from a different perspective and perform better when you go back to work," he adds. This is an idea he encourages and reinforces among his team members. 
Meanwhile, Manju Bhargavi feels that encouraging BYJUites to take responsibility for their projects enables them to be more flexible at their jobs, making it easier to take a day off when needed. For the Senior Engineering Manager, it is the ownership and flexibility that makes her BYJU'S experience unique. 
"Taking ownership is built into the fabric of the work culture at BYJU'S. When you take charge, you manage work according to your time and that allows you to take a mental wellness break when you need one," she says, adding, "Moreover, being flexible also ensures that you have enough breathing space to deliver effectively." 
Also Read: It's okay not to be okay: BYJUites on their mental health journey and breaking stereotypes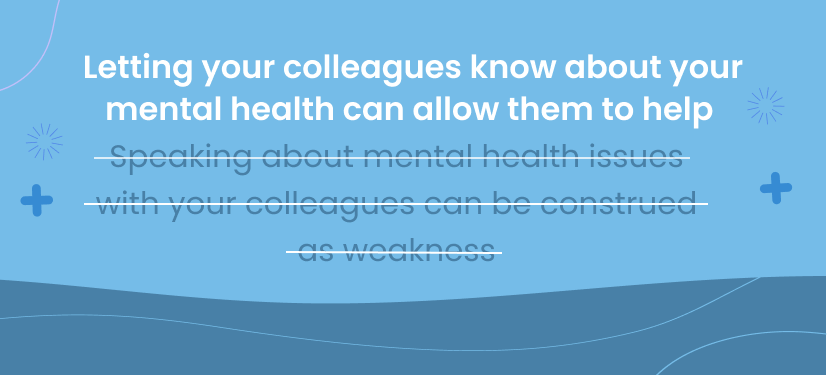 Stereotyping mental wellness could make an individual feel that there is a lack of support. Even if they feel overwhelmed, they might hesitate to communicate with those around them. Thoughts like, "Will I be judged?" or "Will they think I'm weak?" can stop someone from expressing themselves, especially in a professional setting, which makes things worse. 
"It's important to form strong interpersonal relationships with your colleagues and subordinates," says Somesh. He feels that's the most effective way to make them comfortable enough to speak their mind. "Forming a good rapport with my team so that they don't hesitate to approach me when needed, is essential. It's also important to understand matters from their perspective and keep the floor open for meaningful dialogue," he adds. 
Besides forming great working relationships with colleagues, a culture of trust can also go a long way in establishing mental wellness dialogues. "The leadership at BYJU'S places a lot of trust in the employees and I think that's a great mental health boost. The fact that you can be trusted acts as a positive reinforcement at the workplace," explains Manju. 
Trust and ownership can also pave the way for an open dialogue. "When you feel that the people around you trust you to do your best, you, in turn, can also trust them and share more about yourself. Forming that bond with your teammates and seniors is an important step towards mental wellness," says Manju. 
Also Read: Empowering students to focus on their education: Ilu Sharma on how BYJU'S Tuition Centre is making a difference
Creating a space for open dialogue and enabling BYJUites to take time off when they need to recharge, are some ways by which mental wellness has been prioritised. Being an employee-first organisation, BYJU'S has also introduced measures like Your Dost — a platform where BYJUites can talk to a mental health professional. Stereotyping mental health can be a roadblock towards recovery and we are proud of our BYJUites who have risen above that. 
Like what you read? Head to Life at BYJU'S to learn more about our work, people, and the stories that make us unique. To explore job opportunities, check out Careers at BYJU'S.