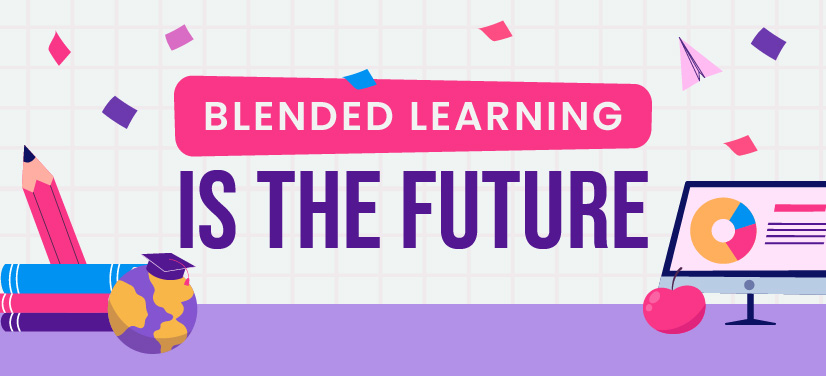 "Education is every day and everywhere, the only thing you have to pay is attention." 
This quote, by American author Tim Fargo, aptly summarises the future of learning. With books no longer being the sole source of education, the future of education is multidimensional and a child has the opportunity to learn from multiple sources. What's even better is an experiential and hands-on approach to learning, to better understand concepts. 
It is these facets of learning that we are discussing this International Day of Education. Raji G Krishnan, Manager, Content Development, and Prateek Patni, Zonal Academic Head at BYJU'S Tuition Centre (BTC), break down how BYJU'S is paving the way for the future of learning. 
Also Read: BYJU'S across generations: Gen X, Millennials, and Gen Z on bridging the generation gap
Stepping away from rote learning
A former Biology faculty member at an educational institution, Raji has been creating learning content for learners at BTC for over a year and a half. "I oversee the Science content development at BTC. The learning content across all the centres in the country is designed and developed by my team," she explains. 
Developing content for the new generation learners gives Raji a unique perspective. "My prior experience has also enabled me to understand what students need and how we can deliver world-class learning content."  
"At BYJU'S Tuition Centre, our approach is blended. Students attend online classes and then come to offline classes where they're given a hands-on learning experience," she says, adding, "This not only boosts their learning outcome but also ensures that all Science concepts are clear from the get-go." 
Citing the changes suggested in the National Education Policy (NEP) 2020, Raji says that BYJU'S has already incorporated a more practical approach to learning. "We were already creating cutting-edge content for our online modules that have revolutionised the way students learn," she says. "With BTC, that is taken a step further and students actually get to practise what they've learnt in class. It embodies the 'learning by doing' aspect of the NEP succinctly," adds Raji. 
Also Read: What young India wants! BYJUites on the most exciting part of their jobs | National Youth Day
"While students learn the theory of a Science chapter in online classes, at BTC the hands-on activity serves to impart the more practical aspect of the same lesson. This steps away from rote learning and enables students to understand concepts and gain true knowledge," states the BYJUite. 
Focusing on conceptual learning
In fact, Prateek believes BYJU'S has already shaped the future. "The way we have designed and developed content — using rich visuals and storytelling — pushes the boundaries of learning," he says. "Combining that with an offline experience of BTC, where a hands-on approach is also added, only serves to enhance the learning experience," adds Prateek. 
"With over a decade's worth of content in our arsenal and the non-dependency on books, we have managed to make education more accessible," he explains. "Now students across the country can go to their nearest BTC and get exposure to the best-in-class learning content and faculty. They don't need to travel far and wide as we have over 300 centres across all major locations." 
With over 13 years of experience as a Maths teacher, Prateek says that he hasn't experienced anything quite like his BYJU'S journey. "When I joined BYJU'S, BTC was still in the conceptualising stage. To see it brought to life and impacting so many students has been an unforgettable journey," he says. 
"The agility at which we function here, the kind of hurdles we overcome and learn from, and the cutting-edge technological development is really motivating," adds Prateek. "This has enabled us to create some truly amazing learning content that's conceptual and not limited to textbooks," he concludes.
Also Read: Of opportunities and learnings: BYJUites share their unforgettable interview stories
Like what you read? Head to Life at BYJU'S to learn more about our work, people, and the stories that make us unique. To explore job opportunities, check out Careers at BYJU'S.