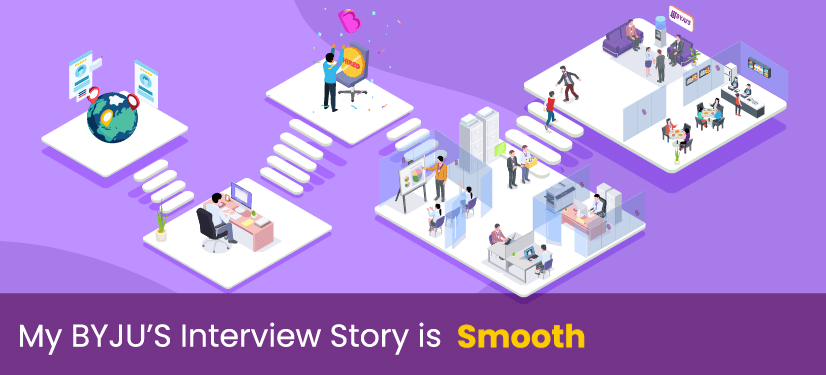 Will it be smooth? Yes! Will it be worth it? Yes! 
If you haven't already guessed, we are talking about the interview experience of BYJUites. 
Interviews can be overwhelming and unpredictable, but not at BYJU'S. Be it for a senior or junior role,  the rationale is to hire individuals and make them part of an ecosystem that shares the passion to provide education to learners with the most advanced tools and innovations, to create leaders of tomorrow. 
At BYJU'S, the interview process is a vital part of our culture. Building a more representative and inclusive workplace is essential. Acknowledging diversity, skills, and experiences, we focus on creating an inclusive environment; a fair hiring and interview process is the first step towards getting there. 
From the onset of the application process to in-person interviews, skill tests to the final review and offering of the position, the onboarding team not only focuses on hiring the right individual but also makes the process fluid. To find out the inside story of a BYJU'S interview, we speak to BYJUites who take us through their experience.
Also Read: New year, new goals: 12 ideas that will leave you inspired | Resolution Calendar 2023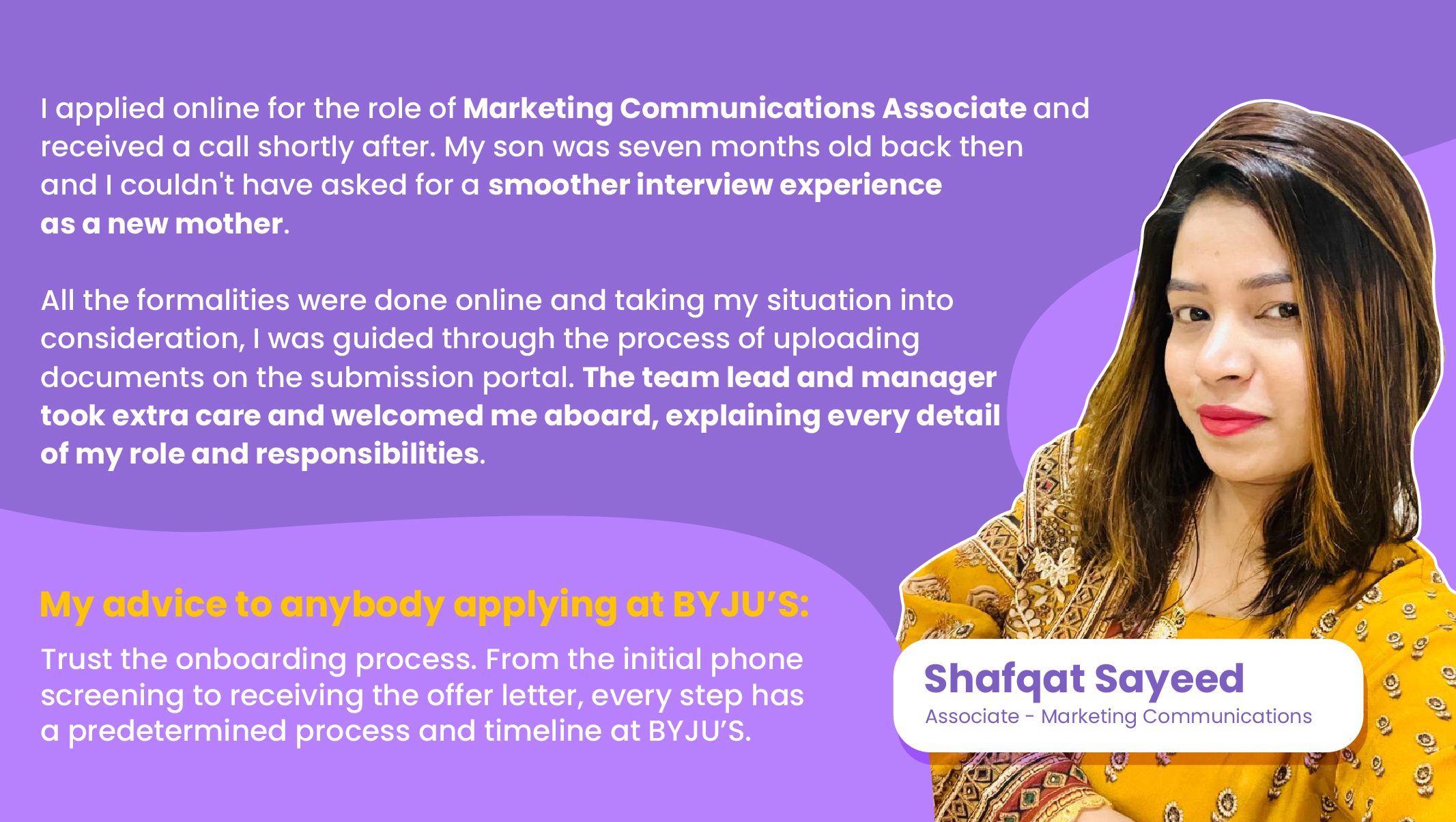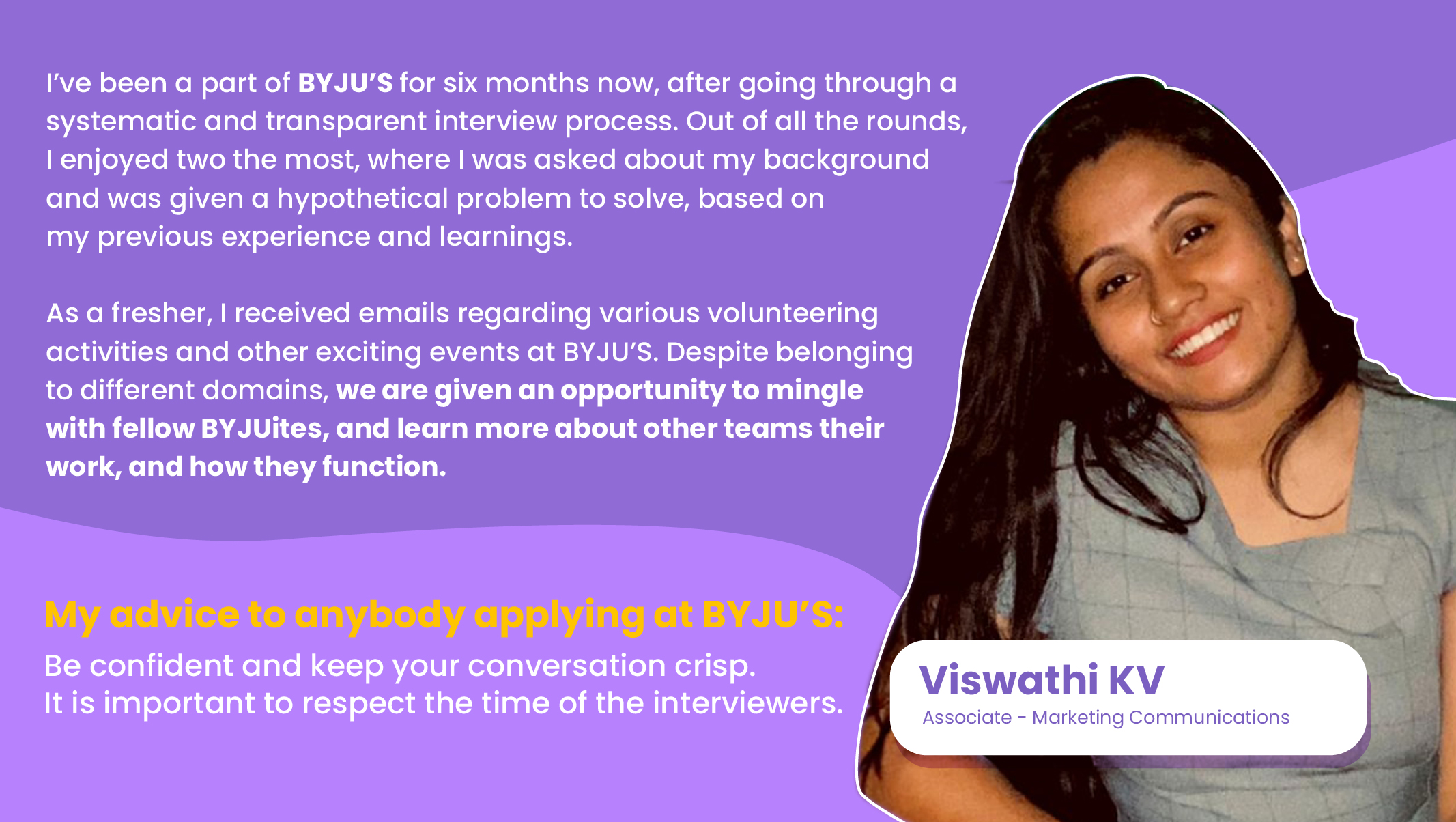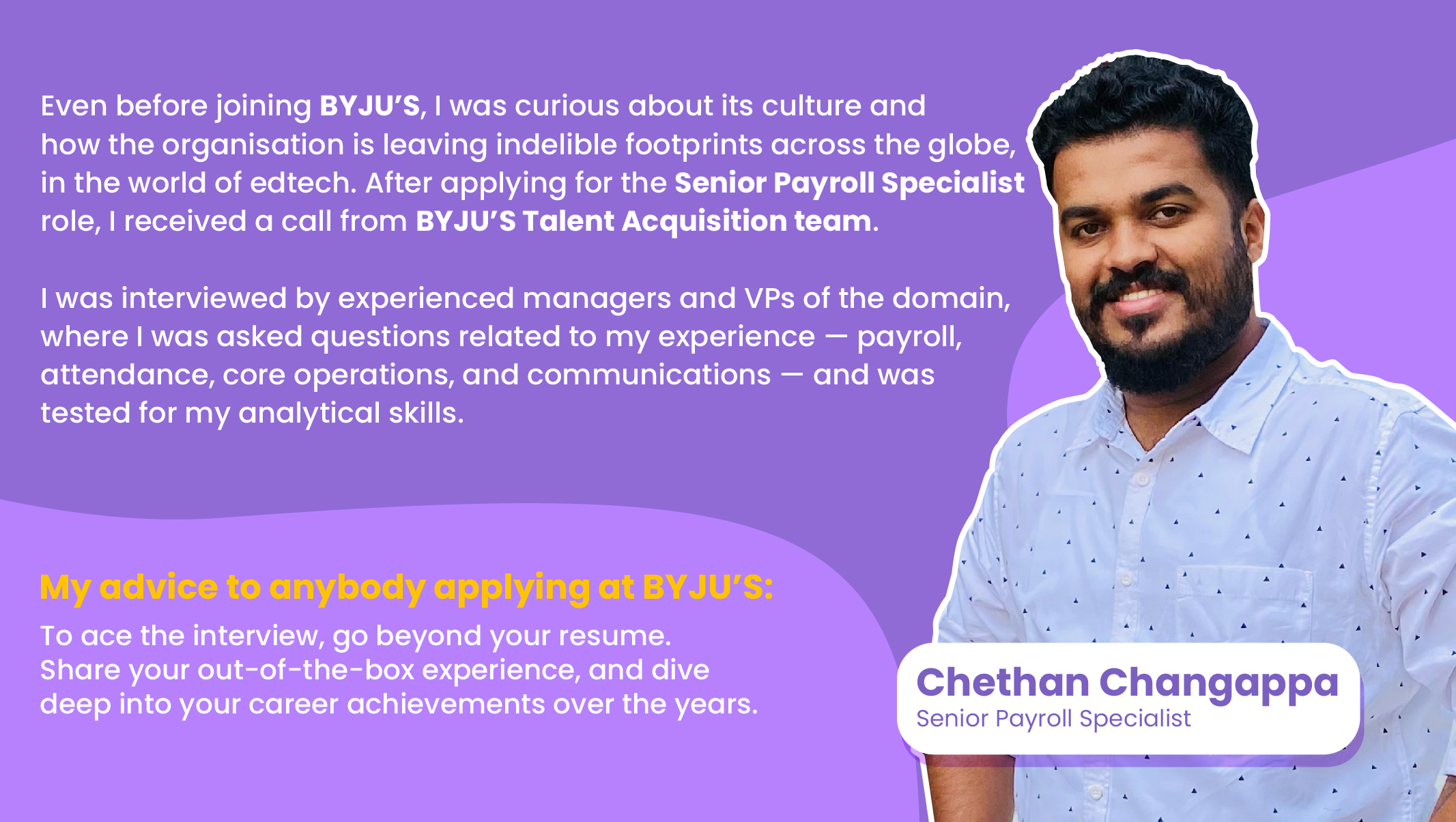 Also Read: From tutor to content developer: How Meena Srinivasan's dedication to teaching led her to BYJU'S
While BYJU'S hires individuals for their competence and experience, we are always on the lookout for those willing to create an impact in the world of education. 
Are you one such individual? We would love to have you onboard! Please check if there are any openings here.
Do you have an interesting interview story to share with us? If yes, comment below. We are all ears! 
Like what you read? Head to Life at BYJU'S to learn more about our work, people, and the stories that make us unique. To explore job opportunities, check out Careers at BYJU'S.