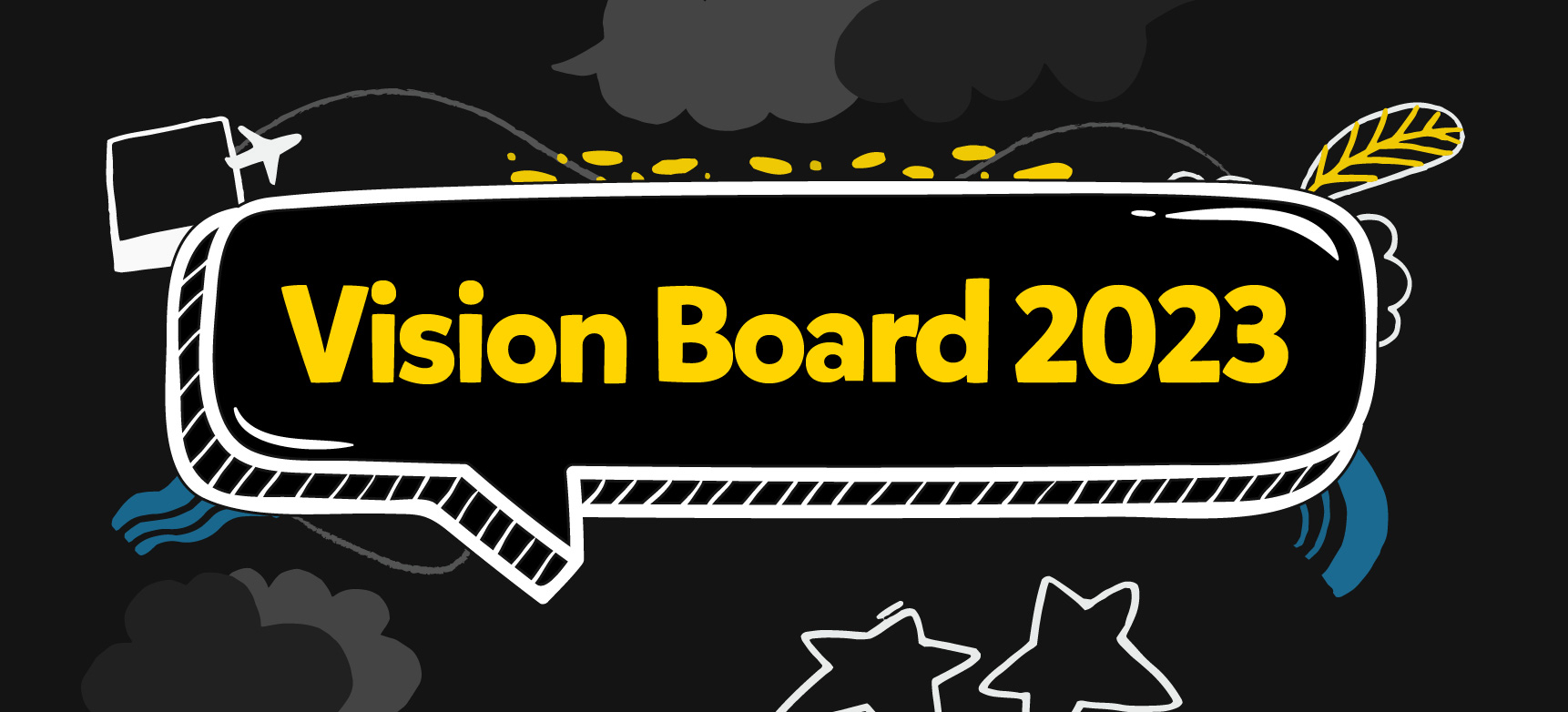 It's THAT time of the year again when we retrospect and re-evaluate our life decisions: which goals did we achieve, what did we miss, how have we ranked on the happiness metre, and so on. But what's done is done. Let's look to the new year to usher in new hopes, fresh dreams, and unique aspirations; this is the perfect opportunity to start making resolutions!
At BYJU'S, we believe there's no limit to how many positive changes you can make in a year. While you sit down and jot down a list of lifestyle changes, work goals, and fitness regimes for the upcoming year, we're here to help you with your resolution list with our exclusive Resolution Calendar 2023! 
Not just that, we spoke to fellow BYJUites who share how BYJU'S has helped them achieve their personal and professional goals in this past year. They also reveal some effective ways of changing their lives for the better and how they plan on seizing the upcoming year.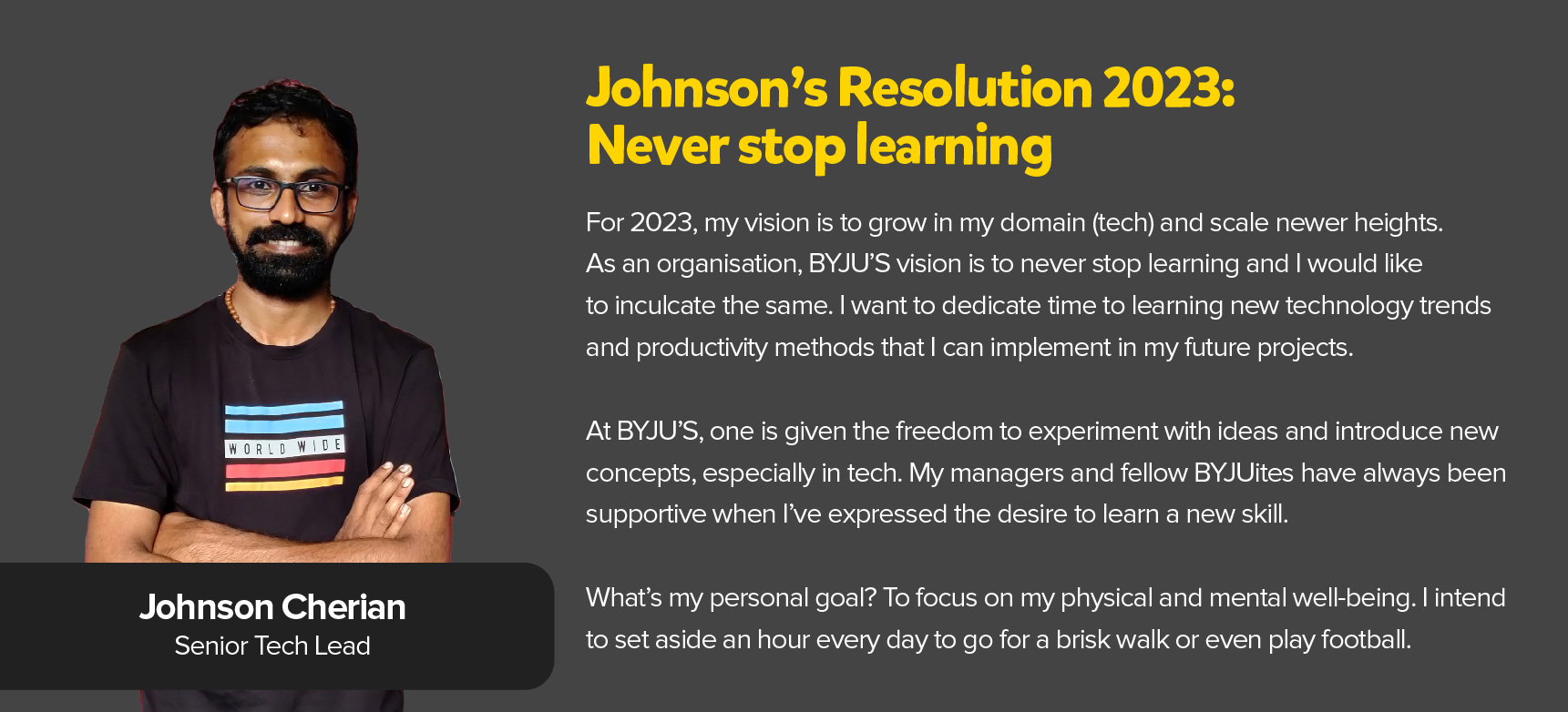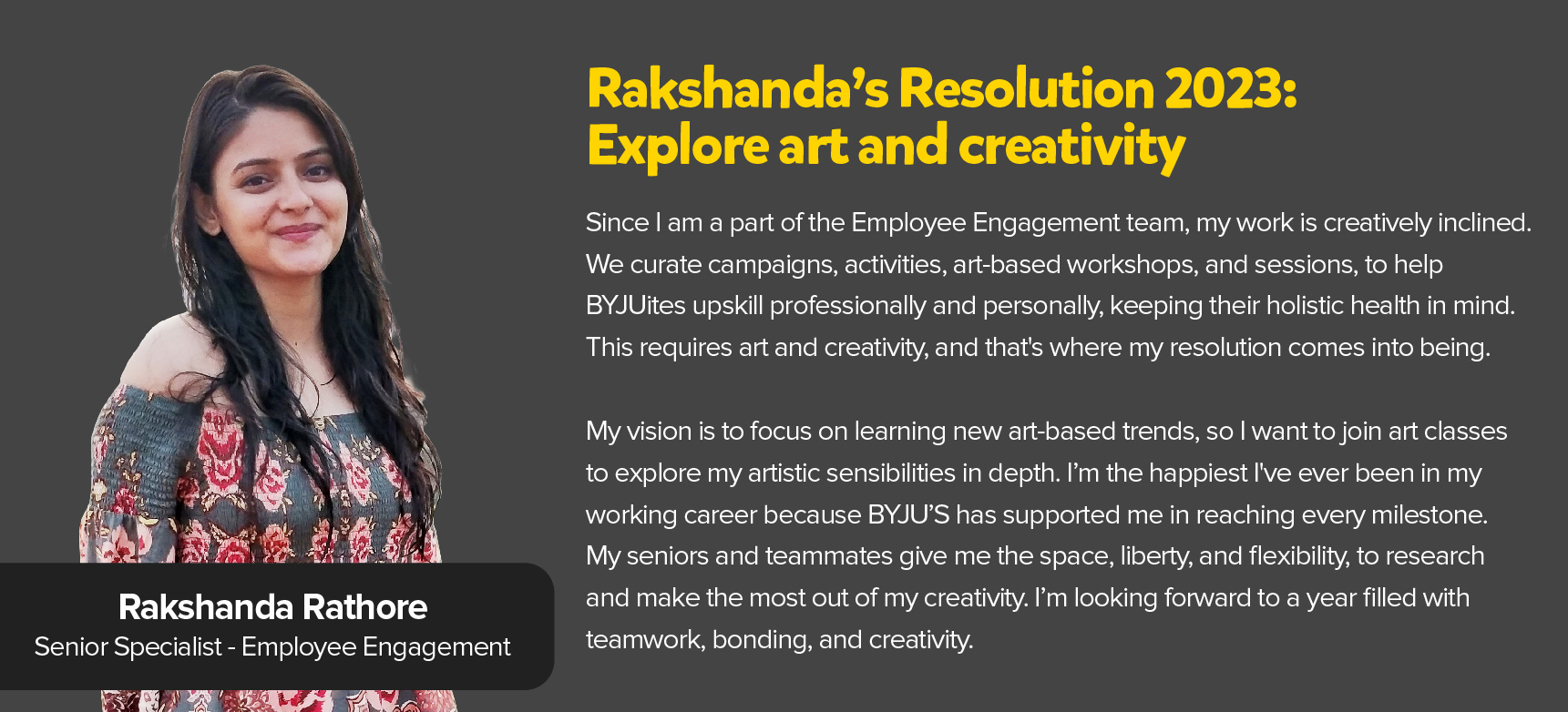 Also Read: From tutor to content developer: How Meena Srinivasan's dedication to teaching led her to BYJU'S
Keep scrolling to find out how you can make the new year even more exciting. 
Bringing to you: Resolution Calendar 2023 
12 months, 12 monthly resolutions, a year filled with opportunities! Keeping work goals, fitness, positivity, and self-care in mind, we have curated this exclusive Resolution Calendar for you. Let's pledge to embrace the new year with gratitude in January, relaxation in February, tick off your reading bucket list in March, and so on. 
All you need to do is download our Resolution Calendar 2023, follow the activities, track your progress, and share your journey with fellow BYJUites and the rest of the world.  
Click on the image below to download the Resolution Calendar 2023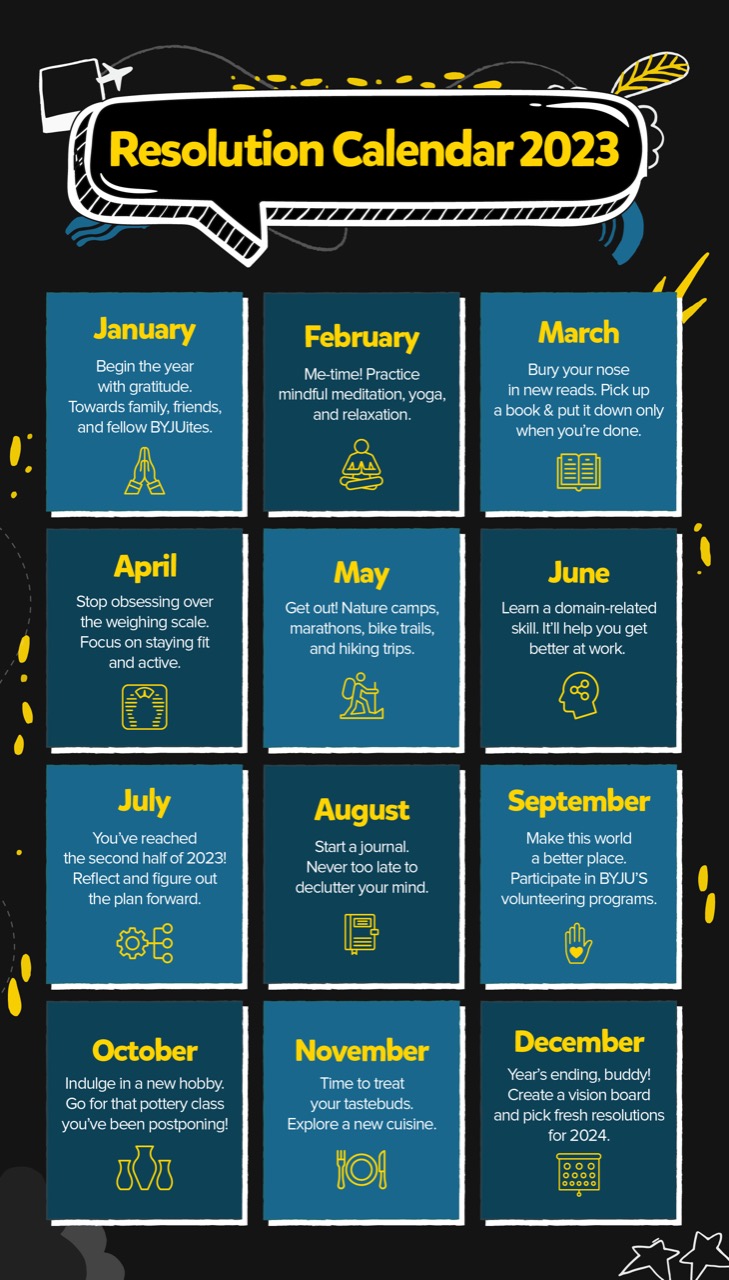 Also Read: How BYJU'S pushed the envelope in Maths learning in 2022 | National Mathematics Day
Gift your friends a list of resolutions
Once you've downloaded the calendar, go ahead and make it your laptop wallpaper or pin it to your to-do list. If you think your friends and family also need some help with their resolutions, nominate them by asking them to download the calendar, too. 
Like what you read? Head to Life at BYJU'S to learn more about our work, people, and the stories that make us unique. To explore job opportunities, check out Careers at BYJU'S.