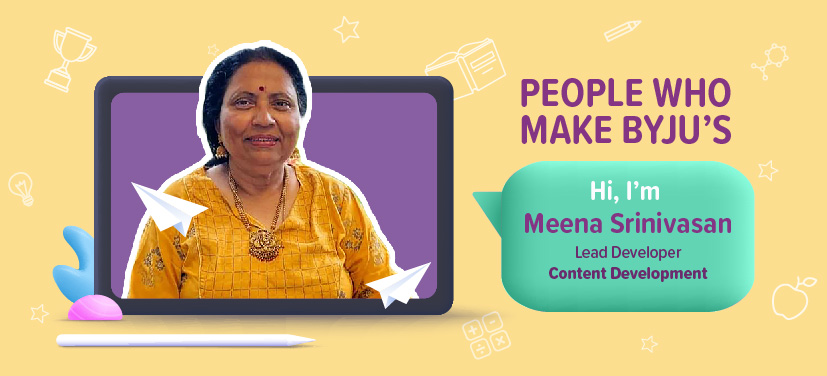 "My 27 years of experience as a teacher and high engagement quotient with students have been huge contributors to my journey as a Lead Developer at BYJU'S. During this time, BYJU'S has helped me seamlessly adapt from a tutor to a content developer. I always wanted to be a part of an organisation that is dynamically evolving with the latest educational techniques, so here I am today!" 
Meet Meena Srinivasan, Lead Developer, Curriculum and Learning Experience, for the Content Development team, who began her odyssey at BYJU'S in 2015 as a part-time Subject Matter Expert (SME). Thanks to the ample opportunities and support from seniors at BYJU'S, in just one year, Meena joined as a full-time SME. Currently, she is a Lead Developer, who shares how she used her love for teaching to benefit learners, which aided her in advancing her career.
On the personal front, Meena lived most of her life out of a bag, experiencing different cultures, and enriching her values. Being a Navy officer's spouse, Meena inculcated the discipline and rigorous training required to achieve a target. She believes these skills have helped her ramp up her career in academics.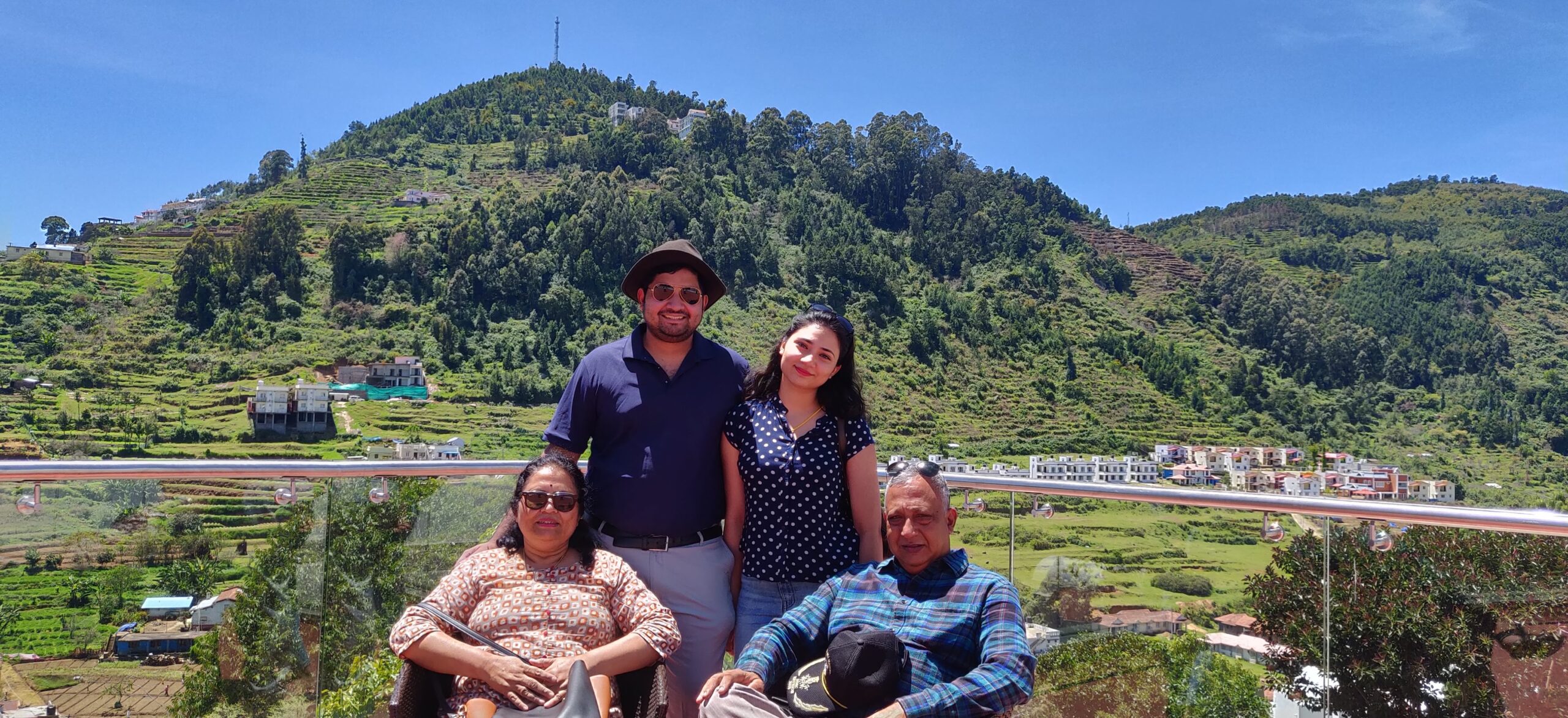 Also Read: From intern to BYJUite: How these youngsters converted their dream internships into full-time opportunities
From tutoring to developing content
Within the organisation, Meena Srinivasan is known for her communication skills, teaching techniques, and sprinkling positivity wherever she goes. Let's find out how the teacher with 27 years of experience prepared herself to become a lead developer at BYJU'S.
Meena quips, "My background has a strong academic foundation. I believe teaching and content development go hand in hand. Tutors need to be able to hold a child's attention for as long as the class lasts, whether that's 30 minutes or 45 or more. And that's not a piece of cake! It requires them to be confident, creative, and flexible, with their teaching methods. That is exactly what my content development team and I do."
What does a content developer's day look like? Meena explains, "My work includes creation, curation, and reviewing of content, tailored to the needs of BYJU'S learners. My team and I work towards providing in-depth knowledge of subjects by researching and identifying learning strategies for learners." 
"Along with quality content, I bring my teaching methods to the table, to customise the learning experience and create a beautiful process for learners. My experience as a teacher taught me effective communication, creativity, and content development, which are essential in my daily work."
Also read: Dedication + Teamwork = Success: BYJUites share their formula for success | National Mathematics Day
Passion for education = BYJU'S
Meena speaks of her passion for education, and shares how teachers inspire learners to work harder, motivate them to stay curious, and ultimately help shape them to become important cogs of the world we'll live in tomorrow. A powerful role indeed.
She expresses, "My tryst with academics began with my first student, my son. It was a pleasure to innovate and teach him through various challenging activities. I believe home and parents are the first teachers."
" I have always been open to learning and upgrading my style of teaching, especially during the dynamic switch from hardcopy teaching to digital classrooms. It's commendable how BYJU'S has flawlessly adapted to this shift. The organisation is evolving with constant innovations in the edtech universe, ensuring that learners get top-quality content. This makes BYJU'S way ahead of the game."
Work culture and golden advice
Meena believes there is one question an aspiring teacher and content developer at BYJU'S needs to ponder, "Do you have a passion for learning and are you in a constant mode of innovation? If the answer is yes, then you have what it takes to be a BYJUite. In order to be a part of the content development  or tutoring team, you must have the drive to learn new trends and stay abreast of technological advancements in education." 
Throwing light on the work culture at BYJU'S, Meena affirms that BYJU'S is an eclectic mix of talent. "BYJU'S has different product offerings and the roles BYJUites hold within the company vary vastly. It is incredible to see every individual flourish in an inclusive work culture that breeds solidarity. BYJUites from different experiences and age groups, stand united in one mission; that's food for change."
Like what you read? Head to Life at BYJU'S to learn more about our work, people, and the stories that make us unique. To explore job opportunities, check out Careers at BYJU'S.