Nimal Vijayan always knew that he wanted to become a music producer. After completing his graduation in Electronics Engineering, Nimal decided to join the School of Audio Engineering in Chennai to  pursue his passion. And he hasn't looked back since. After working as a music director for several short films, and other freelance gigs, Nimal joined BYJU'S as the Sound Associate in 2017.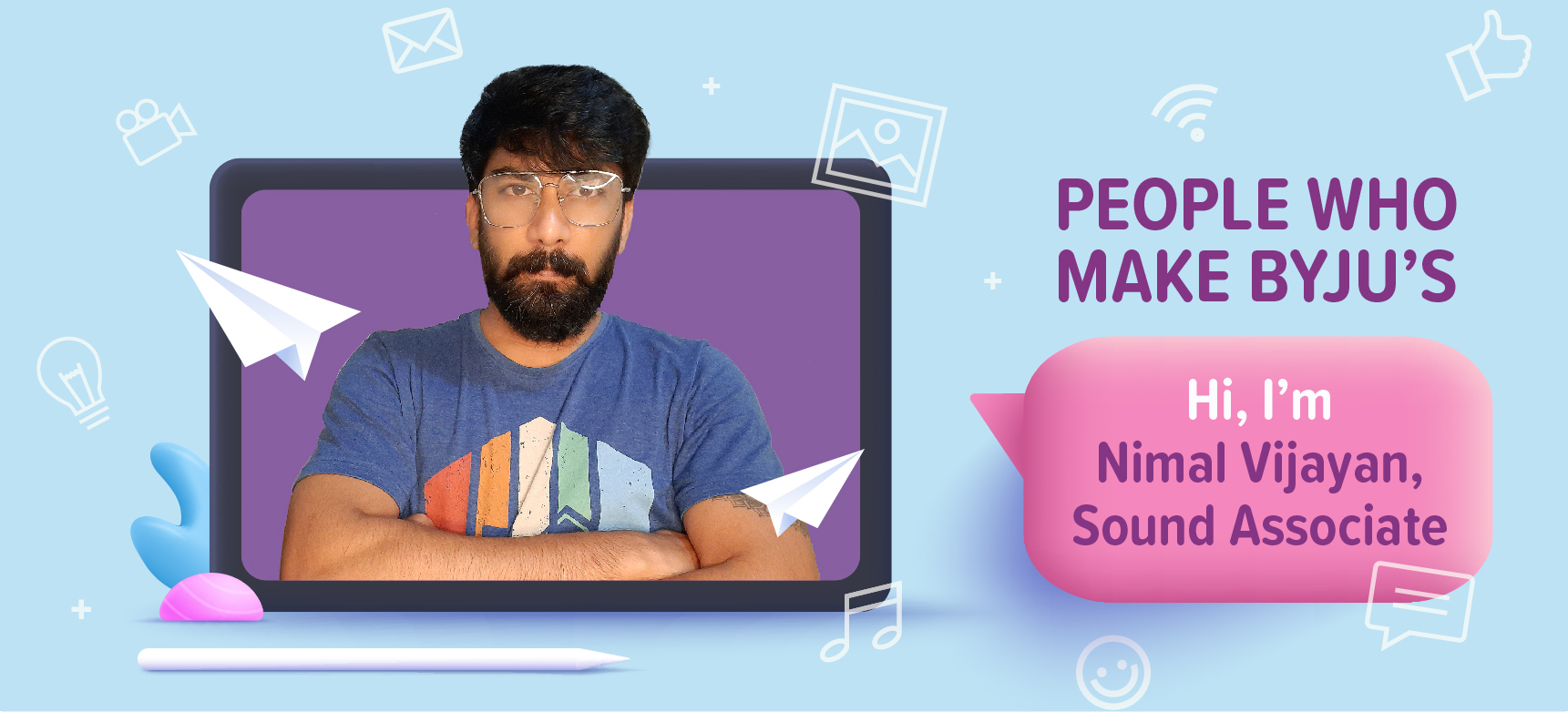 "At BYJU'S, I found the right work environment to pursue my skills. I was always into music and knew I wanted to work in the field. During my college days, I was part of a band as the rhythm guitarist. Back then, I was into rock and metal and was heavily influenced by the likes of Ozzy Osbourne and the works of Nirvana, Metallica, Tool among others," Nimal lets us in on his journey.
The sound of music
The sound team at BYJU'S is responsible for composing, mixing and mastering the soundtrack for all BYJU'S products. After being part of the team for the past four years, the biggest lesson Nimal says that he learned is time management. He shares, "BYJU'S offers a positive work environment to experiment with different styles of sounds. At any given time, we are working on five to ten outputs. We start composing the music for a video after we get the first cut. Then we pass it to the mixing team, and later the recording and the voice over teams and so on. All of us collaborate to come up with the final output." 
Of all the projects he has worked on, Nimal says Social Science and K3 are his favourite.
"Different subjects require different kinds of approaches. While Social Science is a serious project, we get to attempt a cinematic style and use elaborate orchestral music. But for K3, it's the exact opposite. Since it's for the kids, it's more playful and we don't use tense or serious music. It's challenging and exciting at the same time."
Creating magic from home
Like everyone else, Nimal says that the unprecedented lockdown was hard on him as well. Talking of how he navigated the sudden change in work environment, he shares, "When the lockdown happened, people were stuck in different places. We were all new to remote working. It was a challenge initially with the internet issues, getting the systems home and collaborating through Zoom calls. But slowly we realised it is possible and started getting used to it."
However, Nimal wasn't just occupied with office work. While at home, he worked on a passion project – a short film series – which is now winning him accolades. He released a four-episode folktale called Dundumon earlier this year and it is now being featured at several international film festivals.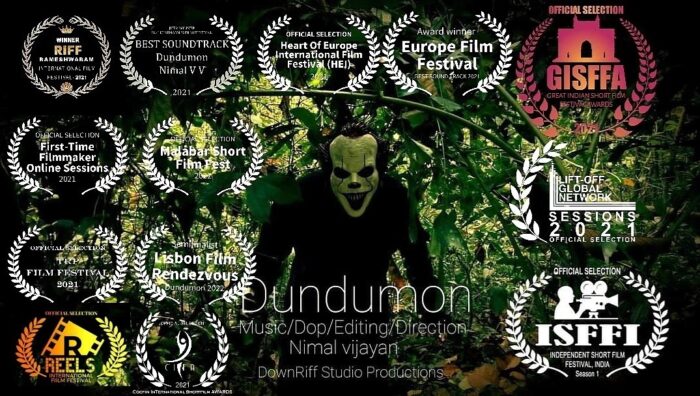 "As I had come to my hometown in Kerala, I used to watch my daughter and a few other kids play in the evenings. That's how I got the idea for a short film series featuring kids. There wasn't anyone else I could work with, so I wrote the script, shot, edited, and did the sound all by myself.  Since I shot it at home on a very small scale, I wasn't sure if it would work or find an audience. But to my surprise, it clicked and I've been receiving many awards and recognitions."
We ask Nimal to share his advice for aspiring BYJUIites, and he says that the key is to be passionate and hardworking. "BYJU'S offers a positive work environment to nurture your skills. As a BYJUite, you will come across a lot of people and will learn something new every day. You should also be patient and learn to take feedback positively. If you have the passion, you can get the work done and grow here."