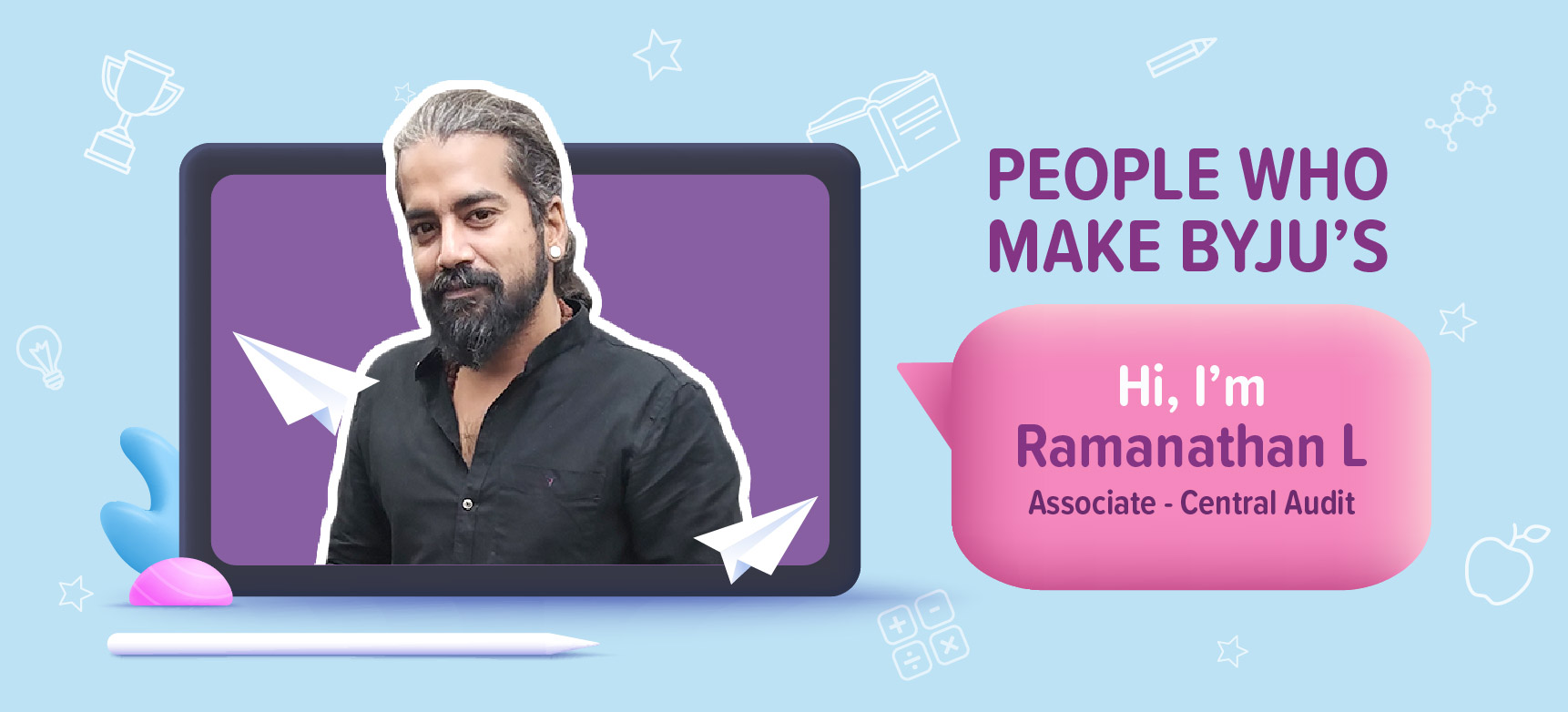 "When it comes to learning you have to be a beginner every day, explore new possibilities, fail and triumph. That is the only way to grow and gain knowledge," says Ramanathan L, Central Audit Associate at BYJU'S. 
From working as a design engineer at a motorbike company to a professor and now a Central Audit Associate, Ramanathan's professional journey has been nothing short of fascinating. In fact, this is just the tip of the iceberg. The techie holds multiple degrees – including a bachelor's degree in Mechanical and Industrial Engineering, a BSc in Ornithology, and an MBA in HRM – and is passionate about teaching. 
And while these are the experiences that have shaped his career, it is his current role, says Ramanathan, that he is most excited about. In his words, the various jobs and industries he has dabbled in the last 12 years have led him to this role that "not only challenges me but also equips me to push my own limits."
Also Read: On a Mission to Inspire: BYJU'S Social Initiatives Team Leading Change Through Volunteering
Developing a deep understanding of business operations
"Auditing may come across as a complex role and process-driven but being a part of the Central Audit Team, you are handed over the reins to take complete control of your task under the guidance of your manager. If I find a discrepancy during auditing, I can reach out directly and solve the issue," says Ramanathan, describing the scope of his role. He adds that the role of an auditor is growth-oriented and exciting because of the autonomy to work. "If you invest time in it, there's immense scope to develop skills in auditing and accounting."
"On an everyday basis", he continues, "I deal with eight to 10 leads. All these different scenarios require you to bring in a fresh outlook every day. Inevidently, you pick up new skills and develop a deeper understanding of the business operations and work process." 
Collaborative practices are also an integral part of the Central Audit Team. "As part of this," Ramanathan explains, "you are interacting and working closely with different team members. In six months, I have been able to familiarise myself with the overall workflow and brainstorm with other teammates."
Also Read: 'Stop Seeing Us As Women in Tech But As Tech Leaders': How Trupti VG Is Championing Change
Diversity leads to problem-solving
Ramanathan describes the culture and composition of the team at BYJU'S as diversity at its best. Every individual here comes with their own set of experiences, skills and learnings. It's just exciting to bounce off ideas and learn from each other. 
The BYJUite quips, "It is not just about what you do, it's who you are. Under one roof you have people from different departments with different talents, and each one is recognised for their skills. If you have the willingness to learn there is no dearth of opportunities."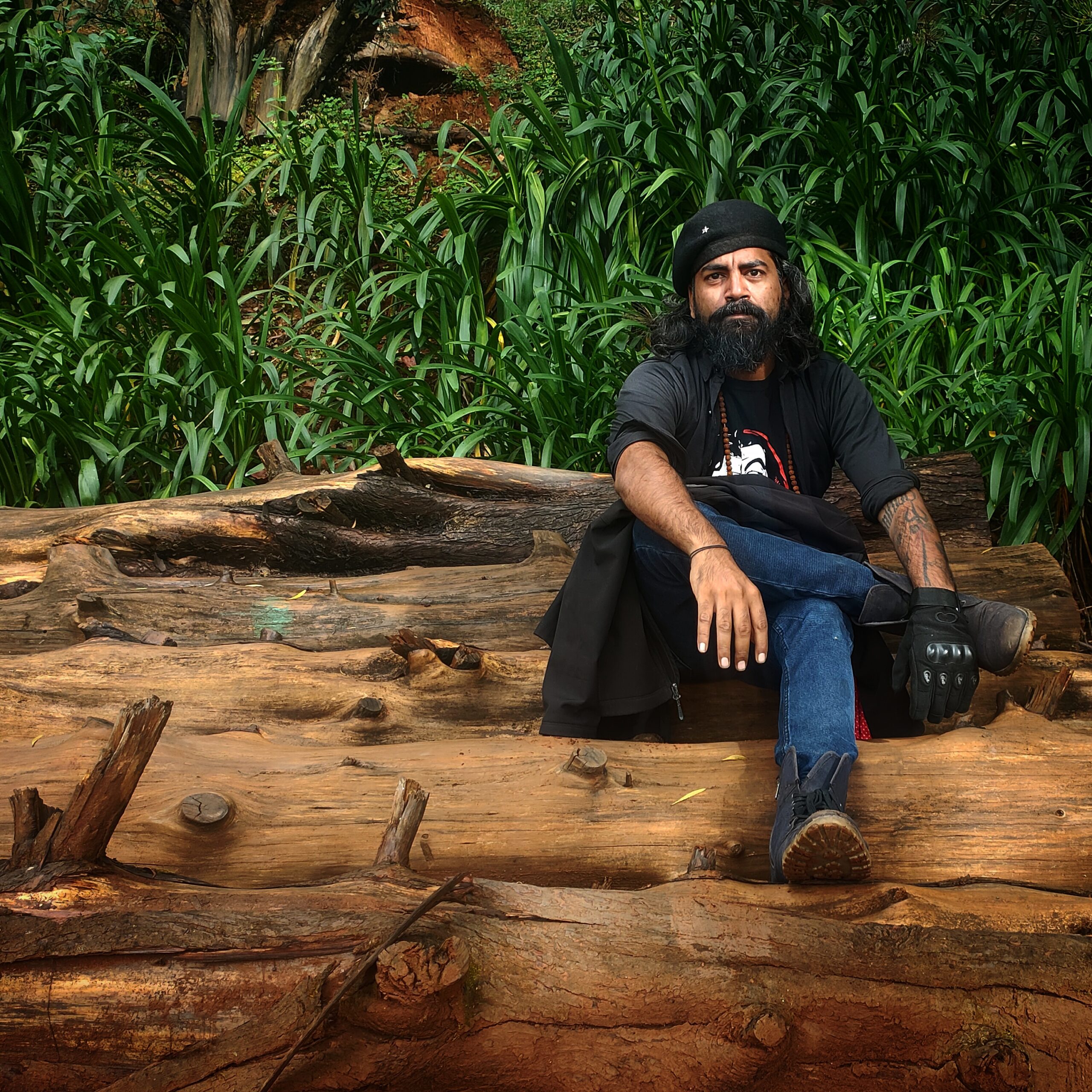 Also Read: This Engineer-turned-product Manager is Channelling Her Expertise to Make Learning Impactful
Auditing as a career prospect: what you can expect
When it comes to auditing as a profession, there is, however, a dearth of information on the role and responsibilities. Is this job role complex? What are the growth opportunities? And what about the scope of learning? The Central Audit Associate believes auditing is an exciting and growth-oriented career at BYJU'S. He drives home his point by sharing a few details on what you can expect from this role. 
Here's what it entails: 
Develop skills in auditing and accounting

 Interpret the financial status of the organisation
Scope for in-depth learning
Develop knowledge of business operations
A stable career with high earning potential
Head to Life at BYJU'S to learn more about our work, people, and the stories that make us unique.  To explore job opportunities, check out Careers at BYJU'S.