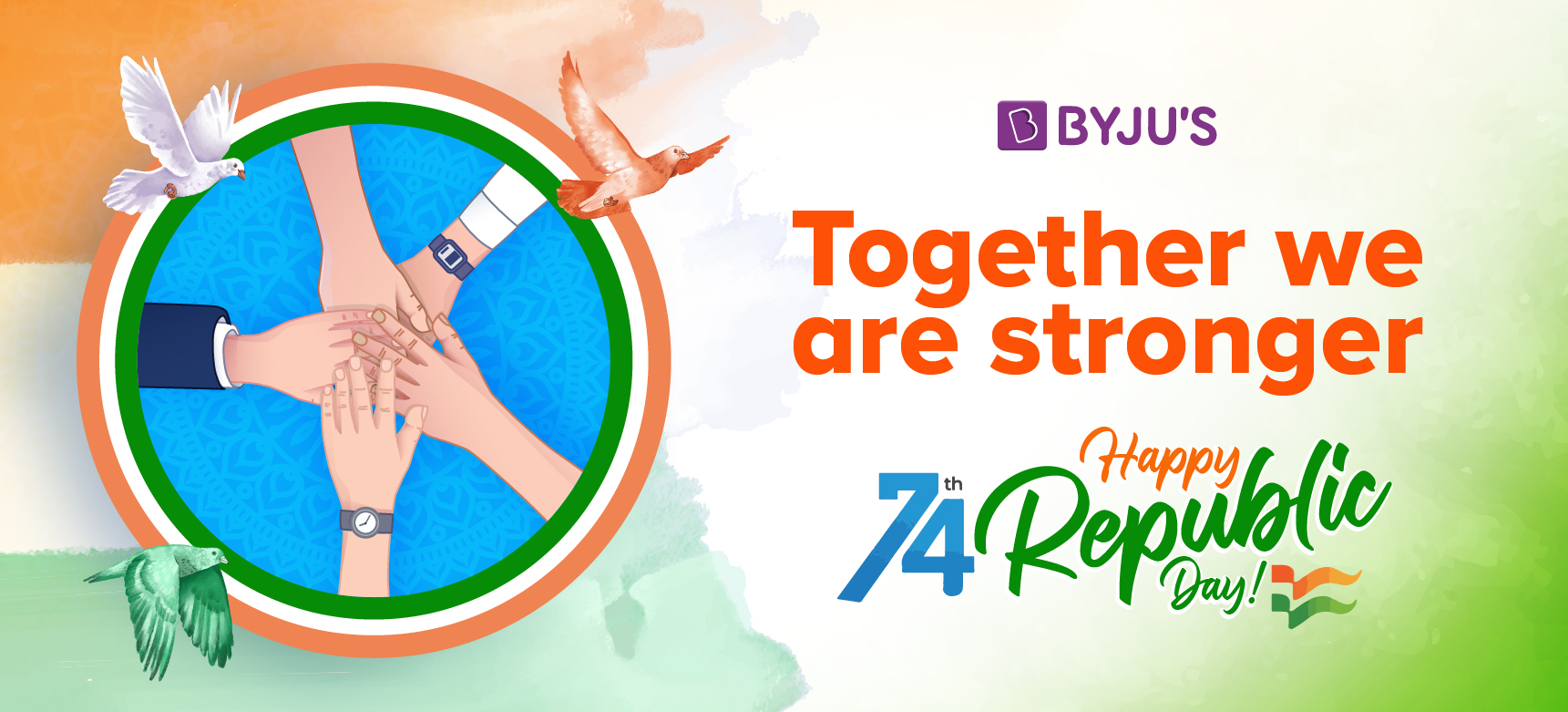 BYJUites come from different cultural backgrounds, cities, career domains, and age groups. But we come together for one cause, passion, and mission that drives every BYJUite. That one unifying force is education.
At BYJU'S, we believe in breaking barriers of culture, language, and location, giving our learners quality education, redefining how the nation is learning through our innovative educational tools, and creating an ecosystem that will create leaders of tomorrow.
Every year, we celebrate Republic Day on 26 January, swelling with pride, while we feel the weight of countless sacrifices on our shoulders. We celebrate our differences, we celebrate our oneness;  on this 74th Republic Day, we are celebrating unity in diversity at BYJU'S. 
While the nation is revelling in the spirit of unity, our fellow BYJUites also throw light on how BYJU'S is contributing towards the nation with education, diversity, and solidarity. 
Also Read: "The future of learning is already here": BYJU'S Tuition Centre's Academic team breaks down its unique approach | International Day of Education 
Scroll down to join the Republic Day celebration with your fellow BYJUites.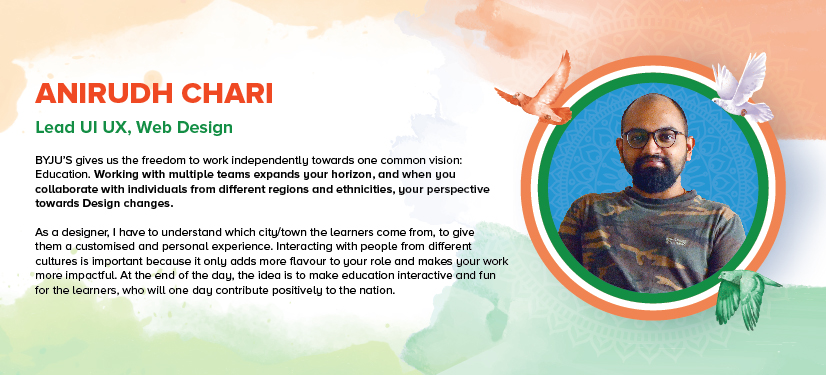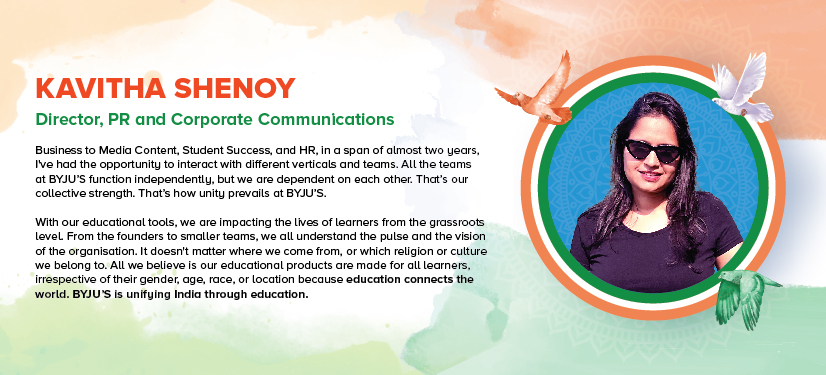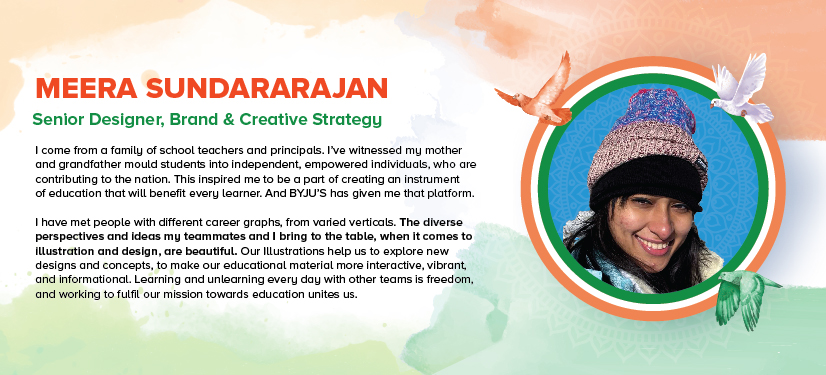 Also Read: BYJU'S across generations: Gen X, Millennials, and Gen Z on bridging the generation gap 
With freedom in our minds, strength in our words, pride in our souls, and zeal in our hearts let's salute our nation on Republic Day, and continue to work towards helping learners spread their wings of freedom through education.
Bring out the spirit of saffron, white, and green, and celebrate the sense of solidarity and fraternity with BYJU'S. Happy Republic Day!
Like what you read? Head to Life at BYJU'S to learn more about our work, people, and the stories that make us unique. To explore job opportunities, check out Careers at BYJU'S.