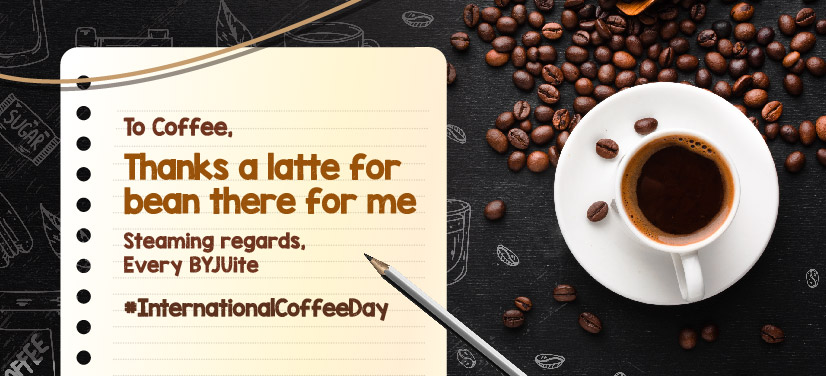 For most BYJUites, coffee is a love language they share while brainstorming during a meeting, while catching up with colleagues between work, or just sitting by themselves and unwinding. Clearly, coffee is more than just a beverage for them, because they run on coffee. And we can prove it to you!
On this International Coffee Day, let's take a jaunt to the most-loved coffee hangout spots at BYJU'S IBC Knowledge Park office, Bengaluru, to showcase the extent of employees' love affair with their favourite aromatic beverage. Scroll down to witness some heartwarming pictures of BYJUites, who prove that they and coffee are a perfect blend. 
Also Read: World Heart Day: Young BYJUites share tips for a healthy and happy heart
Top 10 pictures of what's brewing at BYJU'S
Also Read: International Day of Sign Languages | Being an ally is the first step toward inclusion
A big thank you to BYJUites who joined us in celebrating International Coffee Day and for sharing their love for coffee with us. More power to you and keep the conversations brewing at BYJU'S. 
Have a memorable coffee moment that you would like to share? Head to the comments section and espresso your story if you like coffee a latte!  
Like what you read? Head to Life at BYJU'S to learn more about our work, people, and the stories that make us unique. To explore job opportunities, check out Careers at BYJU'S.