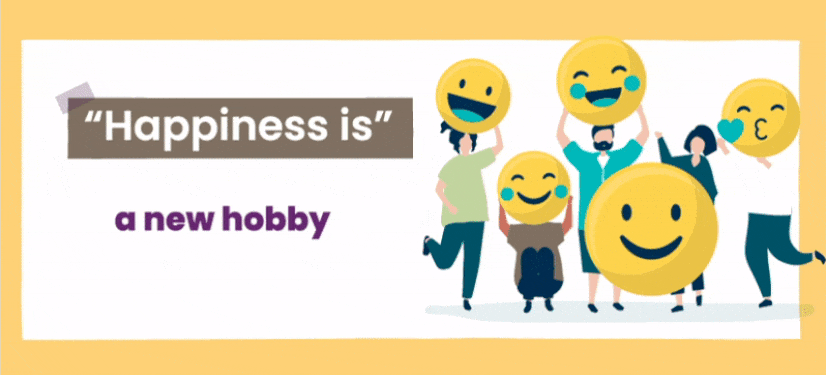 It's easy to get caught up in the daily grind, forget to take a break, and enjoy the simple things in life. We all have our ups and downs, but it's important to prioritise happiness, at work and beyond. Remember that a happy environment requires more than just a weekly outing. It's about taking the time to de-stress and connect with ourselves. 
Let's make a conscious effort to create a positive work culture that values happiness and well-being. This International Day of Happiness we have something exciting lined up for you. Join us in celebrating Happiness at BYJU'S!  
Also Read: Building bridges, not walls: BYJUites on fostering gender equality and respectful dialogue at work | International Women's Day
Click here to download the Happiness at BYJU'S Calendar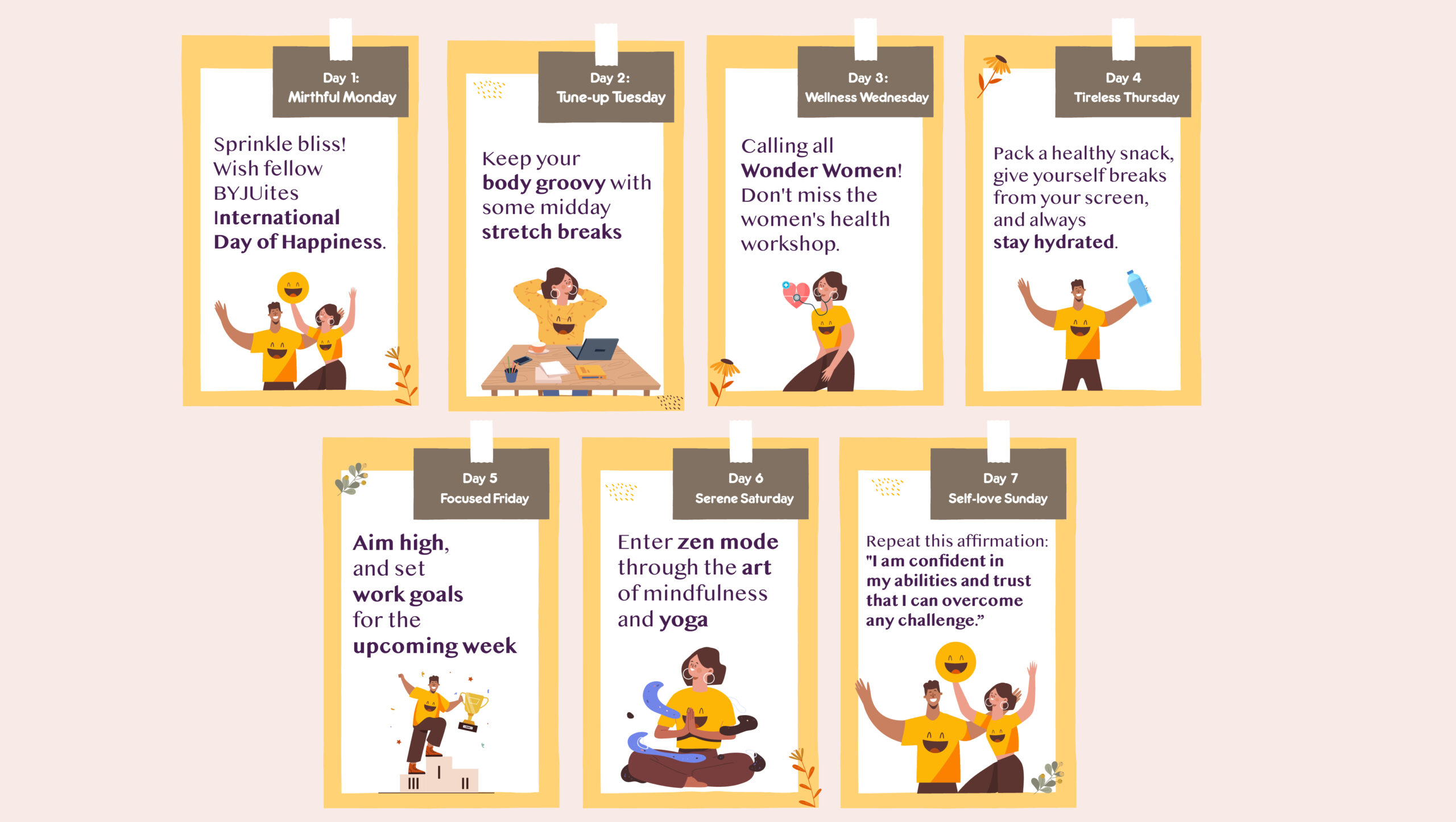 Happiness at BYJU'S Week
This International Day of Happiness, let's pledge to spread joy and gratitude. Your well-being is crucial and that's why we've created a week-long calendar to help you focus on your happiness and productivity. 
To be a part of Happiness at BYJU'S Week, download our exclusive calendar. It includes seven exciting variations of activities, affirmations, and challenges, for the week. Each day, you'll have a new "task" to complete that will help you prioritise yourself,, and connect with fellow BYJUites. Go on and download the calendar, follow the activities, track your progress, and share your journey with us!
Share your progress on social media with #HappinessAtByjus
Don't forget to tag @lifeatbyjus/byjus
Also Read: Pi Day | Arjun Singh tells us how BYJU'S is making Maths fun again
Happiness is contagious, spread it! 
They say that happiness is contagious, and we believe that's true. That's why we encourage you to nominate five other fellow BYJUites to take up the Happiness at BYJU'S Week challenge. Encourage them to follow along with the activities and challenges throughout the week, and support each other in prioritising happiness and well-being.
Download the calendar right away and make it your laptop wallpaper or pin it to your to-do list. Let's make this week a happy one for everyone, at BYJU'S and outside.
Like what you read? Head to Life at BYJU'S to learn more about our work, people, and the stories that make us unique. To explore job opportunities, check out Careers at BYJU'S.