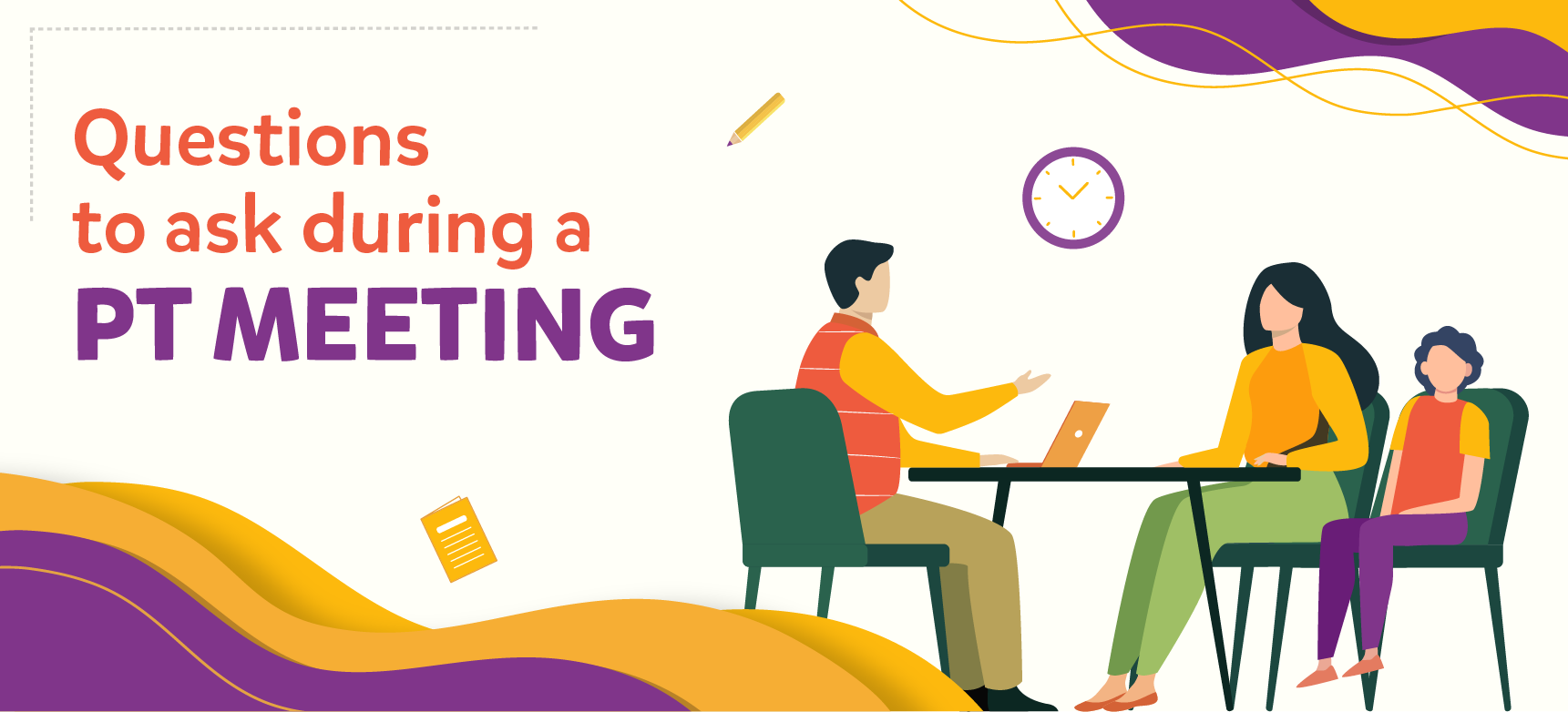 One cannot undermine the importance of attending a parent-teacher meeting, but adequate preparation can make the meeting more effective. Children spend most of their day in school, so teachers might observe certain things about your child that might escape your notice. Asking them the right questions and getting detailed insights about your child's activities can help you make post-school hours productive.
A solid parent-teacher relationship has long-standing benefits in a student's life. Once students come to realise that both their parents and teachers have a common goal, their respect for everybody both the parties involved increases and. Identifying and solving problems becomes easier. Hence pre-planning what you want to ask the teacher, arriving on time for the meeting conference and scheduling time for another appointment if required are prerequisites for an effective parent-teacher meeting.
But what exactly to ask the teacher? Here are a few sample questions to help you establish your child's problems and progress in any area.
1.   All-round development
What are my child's strengths?

What are the challenges that my child is facing?

Have you identified my child's inherent talent? If so, what is it?'
 2. Academic performance
Is my child's performance in line with the academic goals?

Is my child performing to the best of his/her abilities?

Does my child require extra assistance in any subject?

In which subject is my child outstanding?

How can I support my child's weaknesses?
3. Social skills 
Does my child mingle with his/her classmates?

Does my child encounter any problems while conversing?

How do you deal with disagreements between my child and another student?

Is it easy for you to communicate with my child?
4. Homework
Is my child up to date with the homework assigned?

What is the ideal amount of time to complete homework?

In case I have any queries, who can I reach out to?

Any suggestions to pique my child's interest in completing homework?
5. Parental involvement
Do you have any suggestions for me to help my child complete their assignments at home?

How can I help my child develop an interest in a subject he detests?

What can I do to reinstate all that my child learns in school?
6. Behaviour and aptitude 
 I am encountering a particular behavioural issue with my child. Could you offer advice  on how to tackle it skilfully?

 

Is there any

teaching methodology you follow?

 Can you tell me a little about my child's

behaviour

during class hours?

 Is my child attentive during classes?
Hope the above-listed questions help you make the most out of your parent-teacher meeting. Do let us know in the comments section if you found this article useful.
Related articles:
Six reasons to not miss your child's PTA meetings
Also read:
Simple tips to perfect the balancing act as a parent