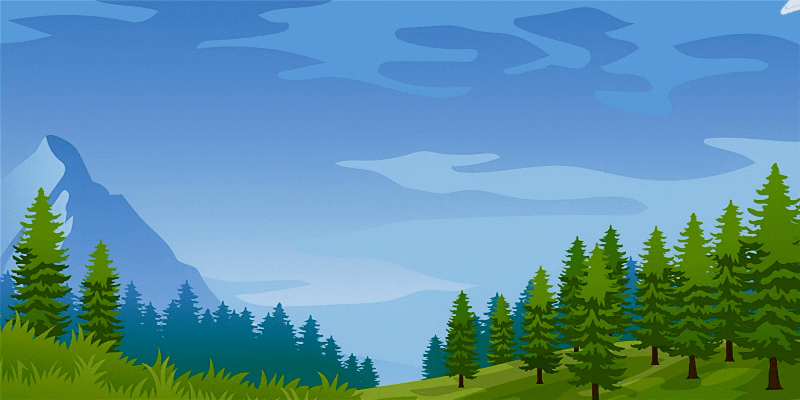 Do you picture yourself confidently gliding across the sky in a crisp uniform? While the view from the cockpit is breathtaking, pilots carry the huge responsibility of safely transporting passengers, crew, and cargo, on thousands of trips.
If you're interested in this exciting career in the clouds, read on for everything you need to know about how to become a pilot in India.
Types of Pilots
Airline Pilots:

Those who fly commercial planes owned by private airlines. They carry passengers and cargo on a fixed schedule across larger distances around the world. To become an Airline Pilot, you need a Commercial Pilot License (CPL).

Regional or Commercial Pilot:

A Commercial Pilot flies regional airlines over shorter distances to transport passengers and cargo.

Private Pilots:

People who fly private jets owned by themselves or other individuals. You will need a Private Pilot License (PPL)

Air Force Pilots:

Experts in flying armed jets, they work under the defence ministry of India. To pursue this path, you must pass the AFCAT Exam and train with the Air Force.

Sports Pilots:

Those who fly planes for any sport, under 10,000 feet and within a certain range.

Flight Instructors: Their job is to train aspiring candidates on how to fly. These pilots work in training institutions. You will need the Certified Flight Instructor License (CFL)
Eligibility Criteria
Here are the basic requirements to pursue a course to become a pilot in India:
You must be a minimum of 17 years of age to begin training in India. However, you can obtain a Student Pilot License (SPL) after you turn 16 years old.

You should have cleared the 10+2 exams with at least 50% marks in Maths and Physics.

Students can pursue undergraduate aviation courses such as BSc Aviation, BSc Aeronautical Science, BTech Aeronautical Engineering, etc. You can also pursue PG courses such as MSc. Aviation, MTech Aerospace Engineering, and ME Aeronautical Engineering, among others to gain mastery in the field.

You will need to secure a fitness and medical certificate.

Male candidates must be a minimum height of 163.5 cm and female candidates, 162.5. You must also have a 6/6 vision in one eye and 6/9 in the other.

You must be fluent in speaking, reading, and writing English at the minimum level required by the Indian DGCA.
Choosing the Right Route
Candidates can pursue Civil Aviation or the Indian Defence Force as per their interests. Here is how you can go about either:
Civil Aviation
As a commercial pilot, you can fly aircraft for any airline company. You can join training academies around the world that offer various programmes in pilot training. For civil aviation, you need to gain a Commercial Pilot certification from the Directorate of General of Civil Aviation in India.
Indian Defence Forces (Air Force)
If you are interested in joining the Air Force as a pilot, then you need to clear the competitive entrance exam for the Indian Defence Forces. The pilot entrance exam after clearing 12th in India is the NDA Exam. Upon qualifying, you can join the flying branch of the IAF. The shortlisted candidates will undergo training for 3 years at the National Defence Academy.

Steps to Becoming a Pilot
Pursue a Course
There are multiple training institutes across the country; pick one that aligns with your goals. The right institute will help you build a strong foundation and develop your strengths. If you are keen on joining the Air Force, then opt for the NDA exam.
Fly for Experience
You will be required to achieve a certain number of flight training hours to earn a license. For a Commerical Pilot License, you will need 250 hours of training. Whereas, an Airline Pilot requires 1500 hours of training.
Earn a License
After you have completed the required hours of flying, you need to clear the aptitude test, psychological test, as well as a physical test. Here are the types of licenses that you can earn:

> Private Pilot License (PPL)
> Commercial Pilot License (CPL)
> Airline Transport Pilot License (ATP)
> Multi-crew Pilot License (MPL)
> Commercial Multi-Engine Land (CMEL)
> Certified Flight Instructor (CFL)

The Instrument Rating (IR) and Multi-Engine Rating (MER) are add-ons to the pilot license. With IR, you can fly the aircraft in any weather condition. And, with MER, you can fly a multi-engine aircraft.

Advance as an Airline Pilot
As you gain years of experience, you can rise up the ranks from a pilot to a captain. With more experience, you can lead longer and more challenging flights. You can also obtain more flight ratings by clearing additional FAA exams. Pilots must stay updated on what the industry has to offer to further their careers and master their craft. 
The Sky is the Limit
There are ample opportunities for pilots in India with the rapidly growing industry. Along with it being a lucrative profession, pilots enjoy perks such as flexible working hours, job security, unlimited learning opportunities, travel discounts, and more. In India, there is a high demand for air travel, and is expected to double in the coming years. Hence, there is no better time than now to start training to fly!
---
Also Read: