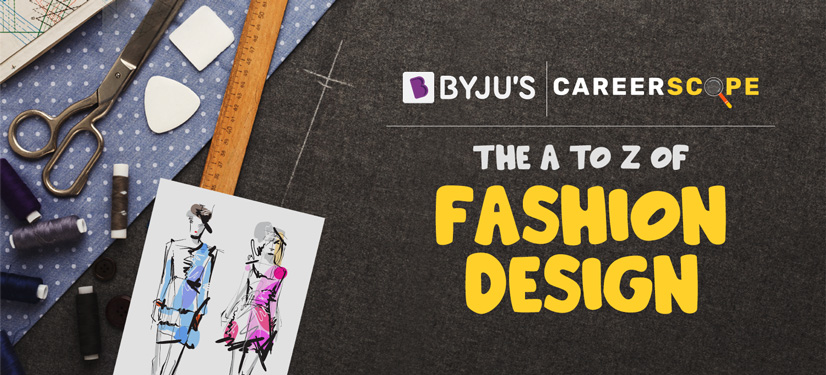 When thinking about pursuing your further studies, you will most probably find yourself picking from science, commerce or arts courses, the three major streams of our education system. But can career options be put into the same categories as the courses?
While you may need to study a certain course to pursue a career in a particular field, being successful in what you do, needs traits from science, commerce and arts together.
For example, aerospace engineering needs a scientist's aptitude to know if an aircraft will fly, an artist's eye to design a beautiful machine and the mind of an economist to know if they can sell what they have built!
On that note, this month in Careerscope, we are going to explore how to become a fashion designer. Throughout this article we want you to keep an eye out on what traits from science, commerce and arts will you need to be a great designer!
Are you ready? Let's get started!
What is fashion design?
Fashion design involves making clothes and wearable accessories (shoes, belts, jewellery, etc.) that appeal to people. Most fashion designers specialise in a particular type of clothing. For example, men's wear, evening wear, sportswear, etc.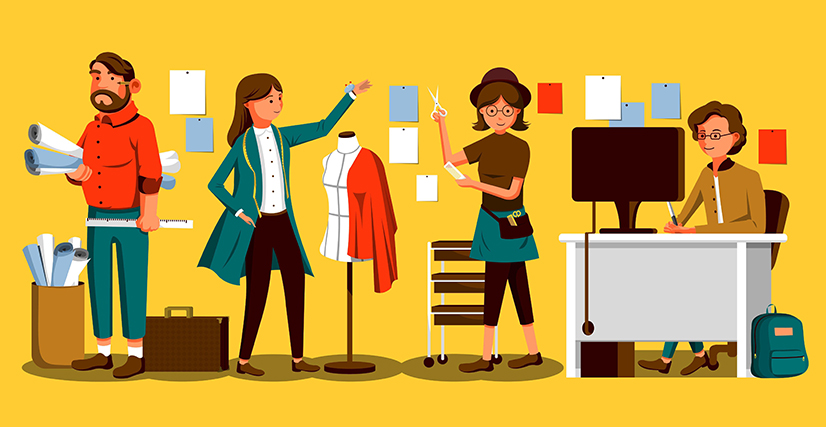 What does a fashion designer do?
A fashion designer's job can be put into three main buckets. 
1. Research – Designers need to research current fashion trends and identify what appeals to people by understanding consumer behaviour.
Simplified: A consumer or customer is someone who buys a product.
2. Designing – This involves the actual designing of clothes and accessories. Designers sketch their designs either on paper or on digital programs.
3. Merchandising – This is when designers promote their work so that the right customers can get to know about their designs.
What skills does a fashion designer need?
At a glance, here are the major skills needed to be a successful fashion designer.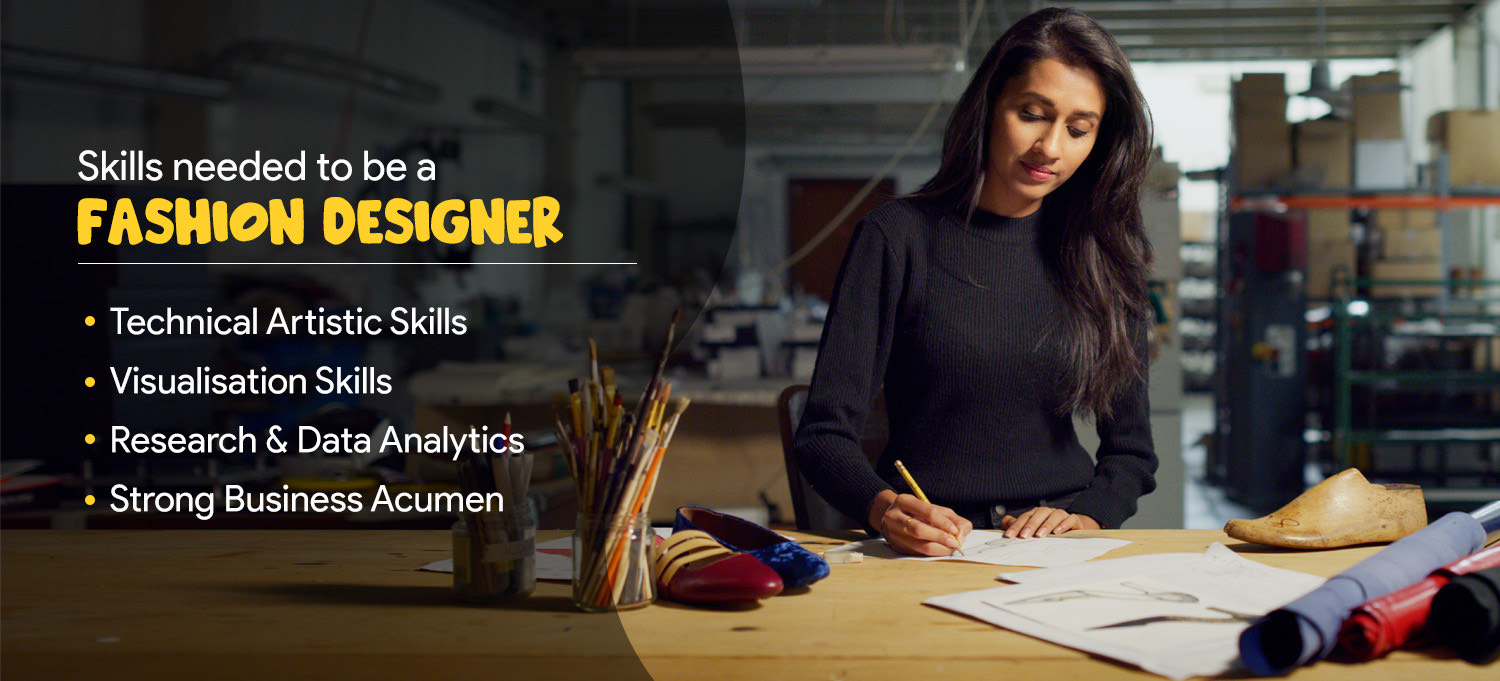 Technical artistic skills: Designers need technical artistic skills like drawing, sketching and sewing to make their designs. They also need to have a strong sense of colour and texture and know how different types of fabric or raw material will look when they become clothes.
Visualisation skills: Designers need to visualise how a product will look even before it is made. They should have a strong understanding of space and geometry to visualise how the clothes they design will come to life. For example, they can visualise how different fabrics drape and how the shape of the clothes will look on people before they are even made.
Research and data analytics: Fashion designers rely heavily on strong research skills because they need to understand what styles are in trend. They also analyse data and make sense of what consumers want. Using data analytics while making great designs is the secret weapon most successful fashion designers have.
Strong business acumen: To make sure their designs are brought to life properly and reach the right customer, designers have a strong understanding of how business works. This includes buying the fabrics from the right place, marketing the finished designs to the right audience, and making the right decisions from data on what customers want.
India's long tryst with fashion
A common perception is that fashion design is an up and coming profession. However, you only have to peek at India's rich cultural heritage to see that that's not true. Be it the Indian cotton in the wardrobes of ancient Egyptian kings or the unique textile patterns and weaves of every single Indian state – the ability to make beautiful clothes is a part of Indian culture and history.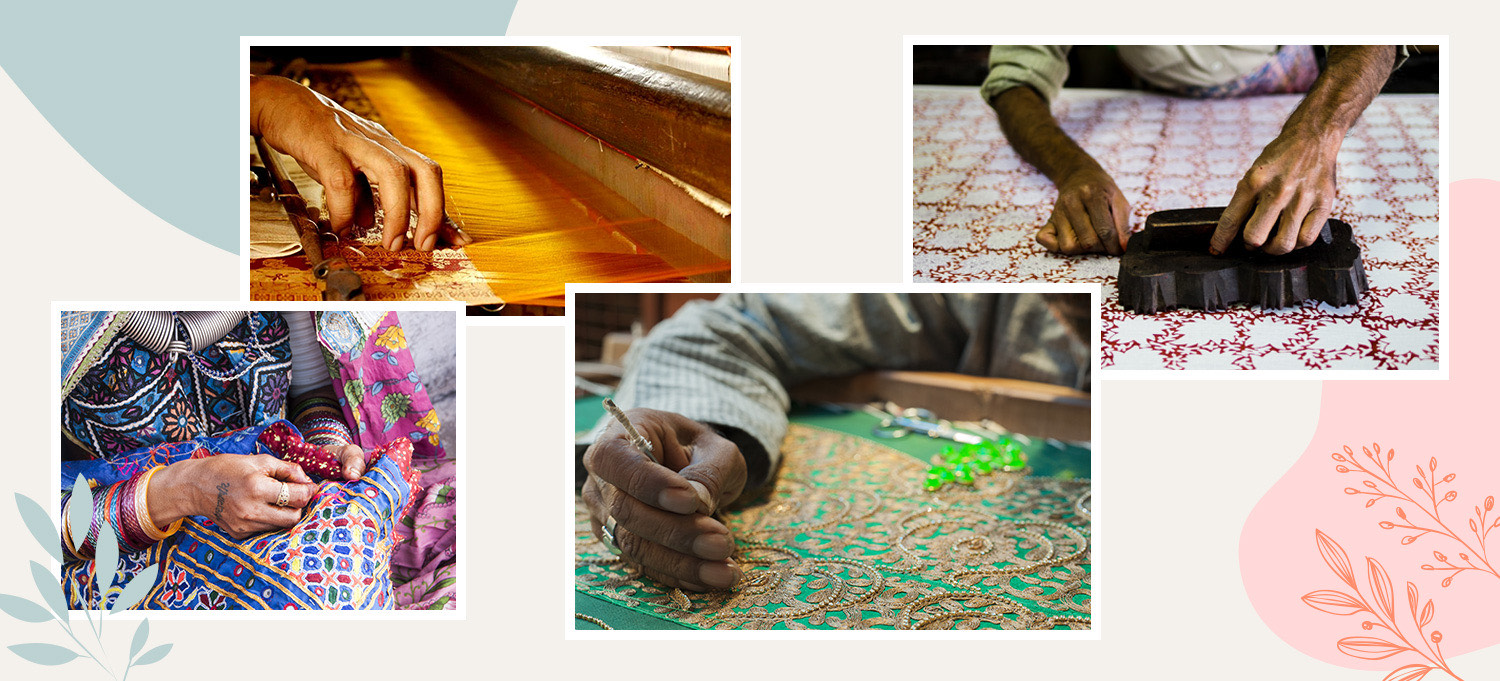 Where will you work as a fashion designer?
As a fashion designer you can work in the following places:
Apparel manufacturing firms: These are companies that manufacture clothes on a large scale
Fashion retailers: These are companies who sell clothes made by apparel manufacturers
Design firms: These are firms that specialise in fashion designing and take orders from specific consumers
Own venture: You can also start your own business and sell your designs directly to consumers.
What should you study to become a fashion designer?
In India, you have bachelors, diploma and certificate courses in fashion designing. The most popular option is a B.Des (Bachelors in design) course, which is a four-year undergraduate program.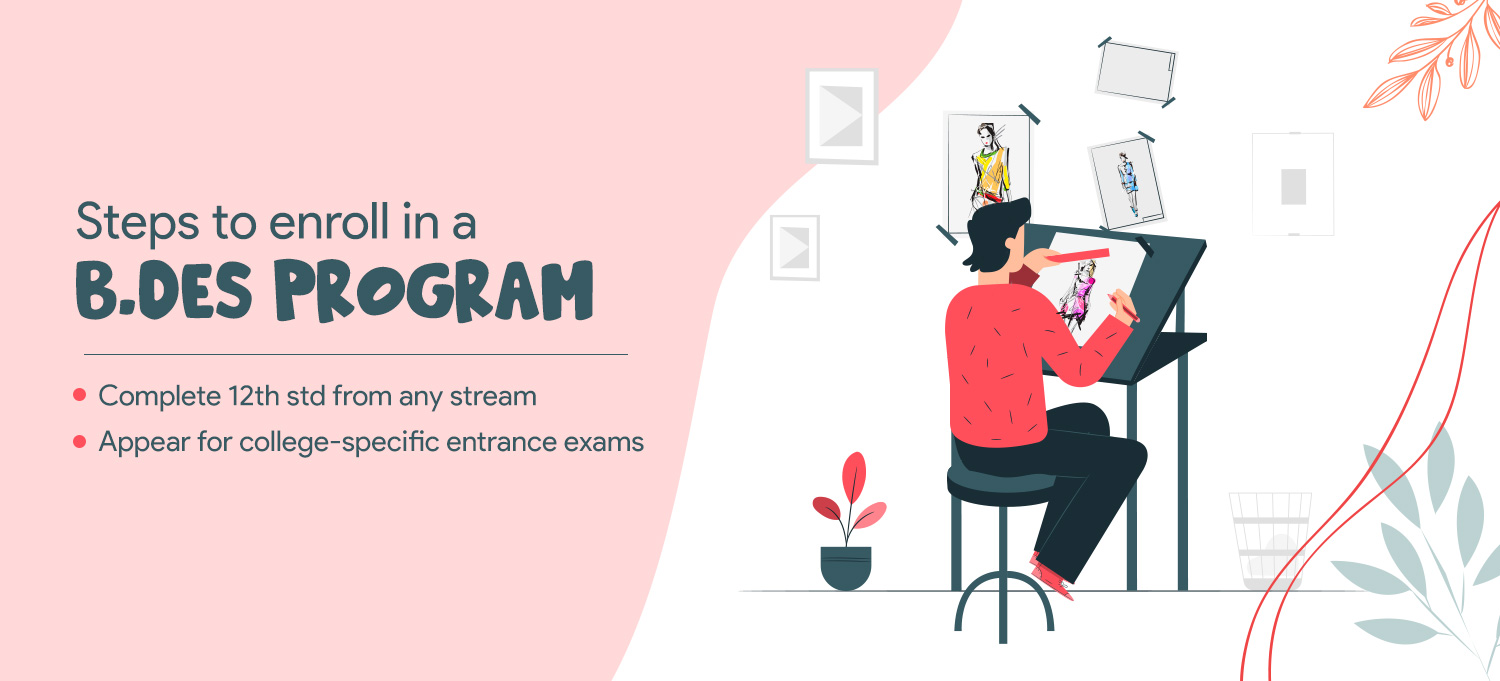 What are the top colleges in India for fashion design?
One of the most popular colleges to study fashion design are the National Institute of Fashion Technology (NIFT) chain of colleges. NIFT has colleges in most Indian cities. Some of the top-ranking NIFT and other colleges for fashion design are: 
NIFT, Delhi

NIFT, Mumbai

NIFT, Bangalore

NIFT, Chennai

NIFT, Hyderabad

NIFT, Patna

NIFT, Kolkata

NID, Ahmedabad

Pearl Academy, Delhi

Pearl Academy, Jaipur
Pro tip
The first step towards this dream job is performing well in your 12th Board Exams. BYJU'S-The Learning App has programs designed to prepare you for your boards. With adaptive and engaging videos, sample test papers for each concept and personalised feedback, BYJU'S visual learning methods will give you the necessary boost to prepare for your exams.
Click here to see our programs!
Read more stories like these here:
How to make a career in the Civil Service
Tell the nation what it wants to know – become a News Anchor