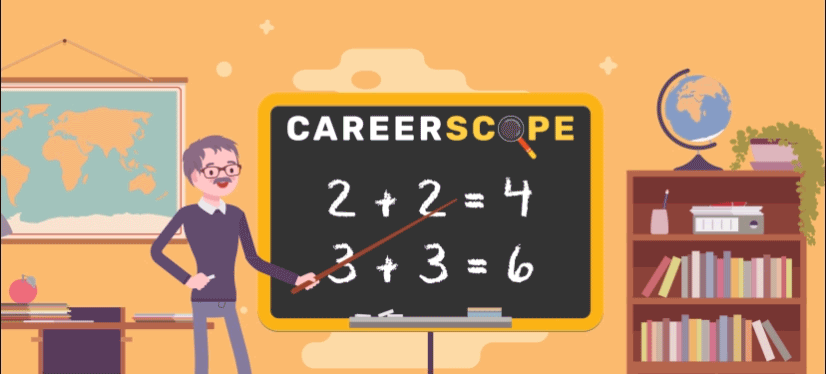 Have you had those moments where you felt a certain sense of pride and satisfaction by teaching something to someone? Maybe you have taught someone to read and write, or helped your siblings tie their shoelaces or even hold a spoon properly. As tiny as these deeds sound, they end up giving you paramount happiness. Surely, the act of teaching holds such an important place. Former President of India Dr APJ Abdul Kalam once rightly said,
"Teacher is a very noble profession that shapes the character, calibre, and future of an individual. If the people remember me as a good teacher, that will be the biggest honour for me."
Do you also have the same urge to help make a difference in the lives of others? Do you want to inspire and empower the bright young minds and build a better tomorrow? Then the teaching profession is your true calling! This profession will not just give you the power to nurture the leaders of tomorrow, but it will also instil in you the love for learning.
And we are here to help you in this career path. But first, let's understand:
Why become a teacher?
Teaching is one of the noblest professions. Through this profession, you will not just help a child gain knowledge about various subjects but also help the child recognise his/her strengths and weaknesses and become a better human being. With the power of education, you will have a strong transformative influence on people's lives.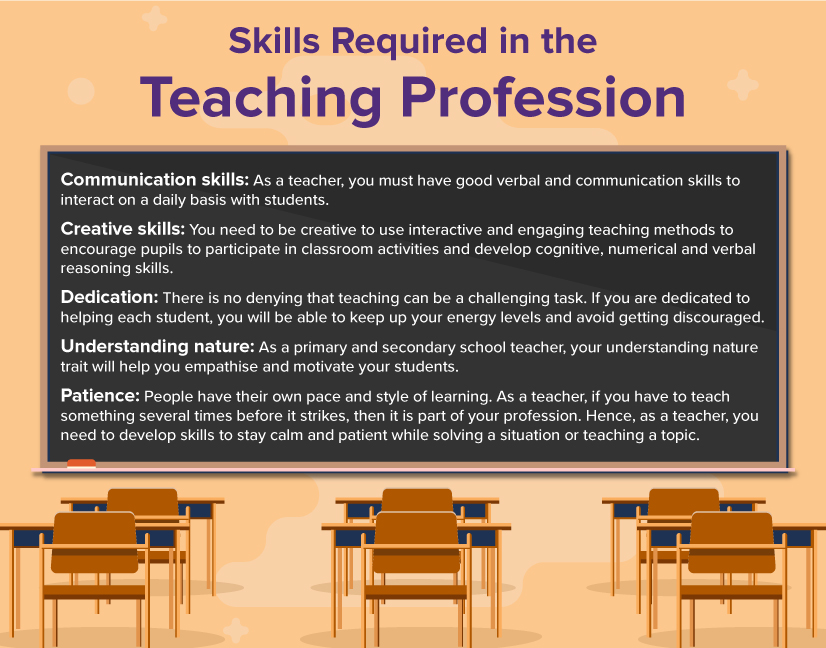 What are the various job roles in teaching?

Nursery or pre-primary teachers play an important role during the formative years of children. They structure their learning journey and help them read, write, count numbers as well as respond to social interactions. They plan interesting activities, fun games to keep the little ones engaged while helping them understand themselves and the world around them better.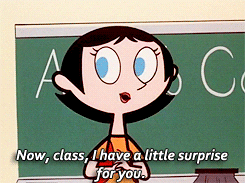 How you can become a nursery or pre-primary school teacher:
To become a nursery teacher, you need to complete a one-year certificate/diploma course in Nursery Teacher Training (NTT) after your 12th.
You can also complete a Kindergarten Training Program or a Montessori Teacher Training program after 12th to become a Pre-Primary school teacher.
You can also get a Bachelor in Education (B. Ed) and become a teacher.
Several Pre-Primary schools also recruit graduates directly as teachers.

Primary school teachers are responsible for teaching an approved curriculum to children of class 1 to class 5. Preparing lesson plans, assessing students based on their academic performance as well as connecting with parents regarding concerns or improvements of the students are some important responsibilities of a primary school teacher. Overall, a primary school teacher will make the learning experience of a child more enriching by teaching them a broad range of topics.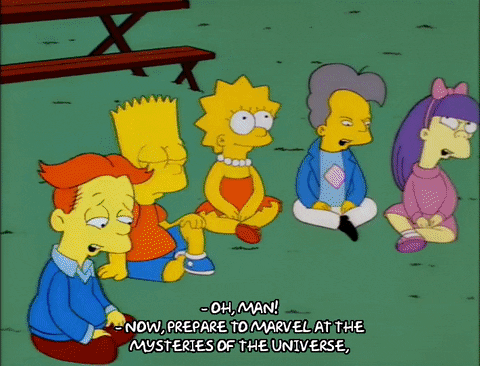 How you can become a primary school teacher:
After completing 12th, you can get a two-year diploma course in Diploma in Education (D. Ed.).
You can also opt for a two-year certificate/diploma course in Primary Teacher Training (PTT)
Another option is a four-year integrated degree program in Bachelor of Elementary Education (B. El. Ed.). It is a training program for teachers of primary or elementary levels.
You can also prepare for the Teacher Eligibility Test (TET). Several states in India conduct TET to recruit Primary School Teachers in Government and Government aided primary schools.

Secondary school teachers are responsible for teaching approved curriculum to children of class 6 to class 10. High secondary school teachers are responsible for teaching specific subjects to students of class 11 and 12. They are subject-matter experts who help prepare students for the future by teaching problem-solving skills, methods for critical thinking, and basic concepts of the required subjects.
How you can become a secondary and high secondary school teacher
A Secondary and High Secondary school teacher needs to complete graduation from their preferred stream (Science, Commerce or Arts/Humanities), after which you need to get a Bachelor in Education (B. Ed.) degree. It is a two-year teacher training program.
You can also complete your Master's program and then get a Bachelor in Education (B. Ed.) degree.
If you are looking for a teaching role in central government-run schools and some private schools, you need to qualify in the Central Teacher Eligibility Test (CTET), conducted by The Central Board of Secondary Education (CBSE).
Moreover, some states conduct a separate Teacher Eligibility Test (TET) or a State Level Eligibility Test (SLET) to select eligible candidates.

College and university lecturers are the senior-most qualified teaching professionals. They usually teach specific subjects or topics in colleges and universities.
How you can become a college and university teachers
To become eligible for a career as a professor at a college or a university, you must complete your master's degree first.
Usually, a PhD is mandatory for promotion from the position of a lecturer to that of an Associate Professor or a senior professor.
You must qualify the National Eligibility Test (NET) conducted by the National Testing Agency (NTA) to become eligible for a career in teaching in college or university.
Some states also conduct a State Eligibility Test (SET) for the recruitment of lecturers in government colleges and universities.
Where can you apply for a Teacher's job?
While there are various educational fields for a teacher to apply for a job, here are the popular employment opportunities for teachers:
Government School
Private Schools
Public Schools
Art Colleges and Music Academics
Municipality/State Government School
Tutors
Colleges and Universities
Pro Tips:
The first step is to perform well in your 12th board exams. BYJU'S – The Learning App has programs that will help you prepare for your boards and competitive exams like NEET and IIT. With adaptive, engaging videos, sample test papers and personalised feedback, BYJU'S' visual learning methods will surely give you the necessary boost to do your best.
Give wings to your dreams with BYJU'S-The Learning App!
Now, you can get a free counselling session with BYJU'S experts in the comfort of your home.
Click Here to book now!