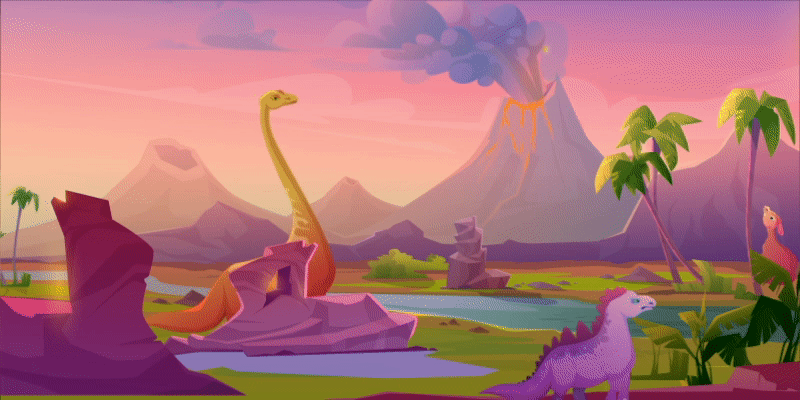 We all wish we could see how the dinosaurs lived and perished. Every time a fossil is discovered, we get a peek into the fascinating world that was. But it always makes us wonder how these dinosaurs and prehistoric creatures became extinct.
It's common knowledge that dinosaurs were wiped out by an asteroid crashing into Earth approximately 60 million years ago. A new study has pinpointed how the asteroid may have caused the extinction of an entire species and so many others. The study, conducted by the University of St. Andrews in Scotland, shows that sulphur gas and global cooling led to the death of the dinosaurs.
According to scientists, when the asteroid hit what is now the Yucatán Peninsula in Mexico, it hit a marine environment that had high amounts of sulphuric elements. The impact, which is called the Chicxulub impact, caused the sulphur to be released into the atmosphere at once, enveloping the Earth in a cloud of sulphur over years. Due to this, the Earth began to cool quickly, which led to the extinction of many species that could only thrive in warm and tropical environments.
Upon closely studying the sulphur in the material that was found after the impact, scientists could tell how high the concentration of sulphur was. They concluded that the gas was enough to spread across the world, cool the Earth and block out any sunlight and heat. This also led to the extinction of most flora and fauna, as photosynthesis became impossible.
Scientists say that this asteroid collision and impact brought an end to the cretaceous period and started the Cenozoic era, in which we live even today. Talk about going out with a bang!
Do you think we will see dinosaurs roam the Earth again? Let us know in the comments.
Learn more about the prehistoric ages on Knowledge Vine: 
Will We See a Real-life Jurassic Park? This Dinosaur Embryo has the Answer
No, Dinosaurs Are Not Extinct And Other Facts That You Took For Granted
The true story of the T-Rex and where Jurassic Park got it wrong