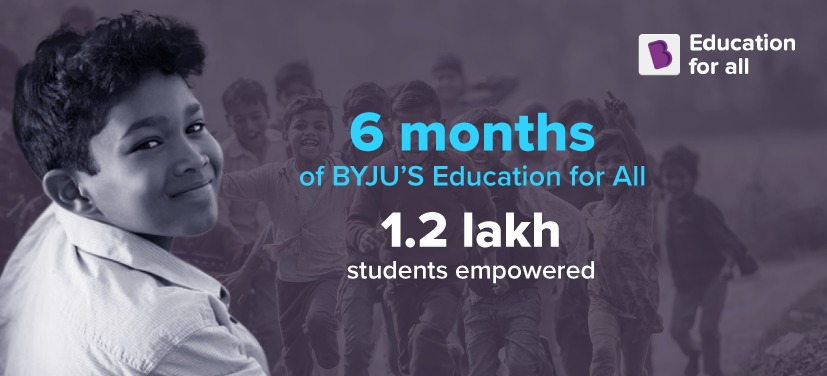 At BYJU'S, we believe that technology can revolutionise learning. That's why, we are taking the power of digital learning to students in need with our Social Initiative — Education for All. Our aim is to reach 5 million underserved students by the year 2025 with the support of like-minded partners. Some notable names to have joined us on this journey include Vahdam, Right to Live, Save the Children, SoS Children's Villages, and American India Foundation. And in only six months since we set out on our mission, we were able to create access to quality education for 1.2 lakh students.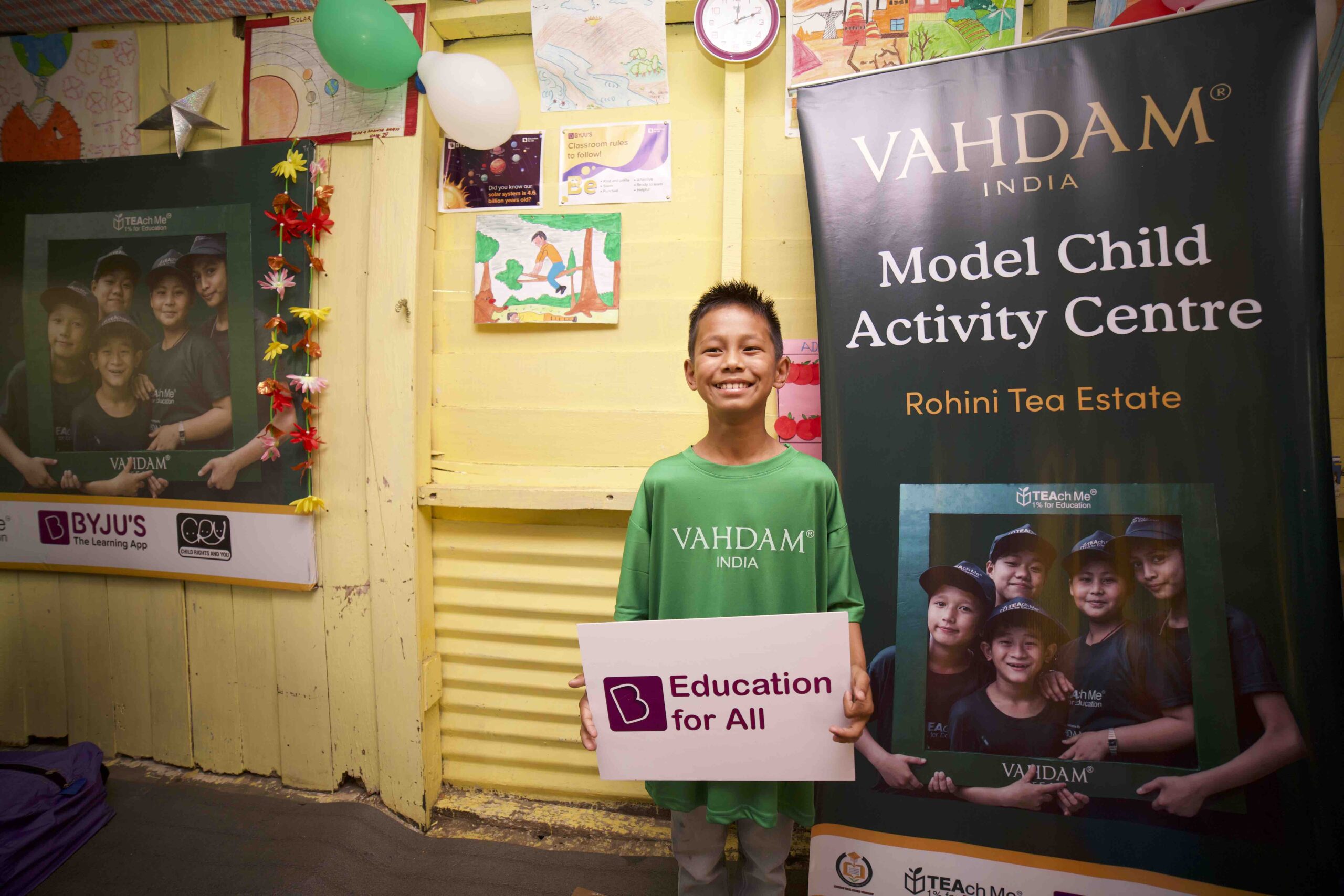 Student at Vahdam's student activity centre supported by Education for All. Read about our partnership with Vahdam here
Mansi Kasliwal, Vice President, Social Initiatives at BYJU'S encapsulated the belief behind the initiative by saying,  "Education for All was not a mere reaction to the pandemic, it is a well-thought out, long-term mission to ensure all children have equitable access to quality education. We strongly believe that collaborating and leveraging the strengths of our stakeholders, is key to reaching children in India's remotest regions while providing them with effective learning solutions."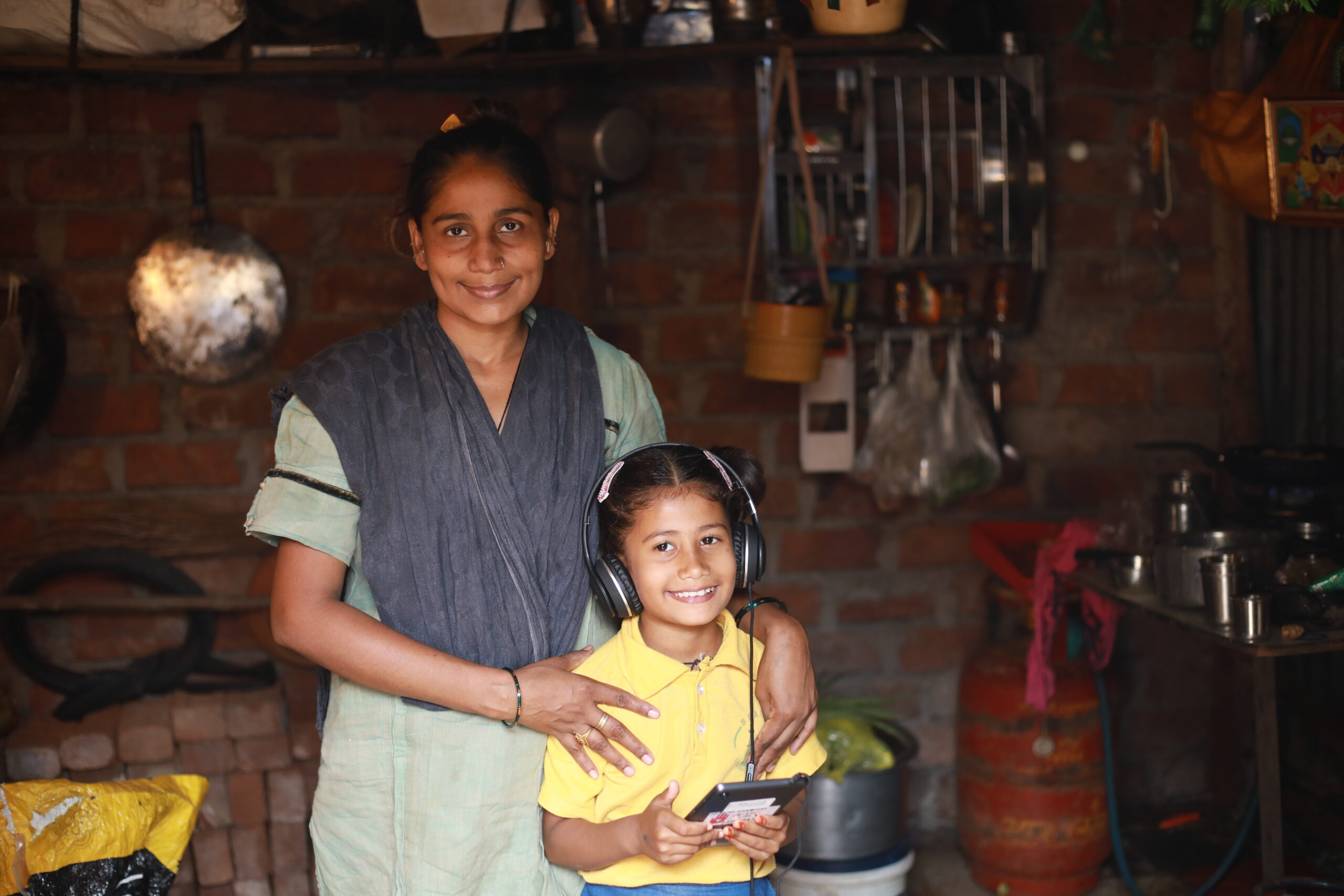 A student at Vision Rescue after receiving a BYJU'S tablet. Read about our work with Vision Rescue here.
The journey so far has been both rewarding and challenging. Rewarding because we were able to democratise learning for so many students who were left behind without access to quality education; and challenging because of the poor tech infrastructure available to communities during the pandemic. 

Here's a look at some ground realities many students in India face. 
In an online survey conducted by Learning Spiral [1], it was observed that education was delivered to 75% of students by  WhatsApp and to 38% by phone calls . However access continued to be an issue with over 75% students who reported difficulties in affording data for stable internet connections. 
In Jharkhand for instance, over 40% of students reported not having the right devices to access digital education, with poor signals and internet speeds compounding the problem. In fact, students from disadvantaged backgrounds were noted to have lost almost 40% of their previous year's education with 3 out of 4 learners left with very limited access to education.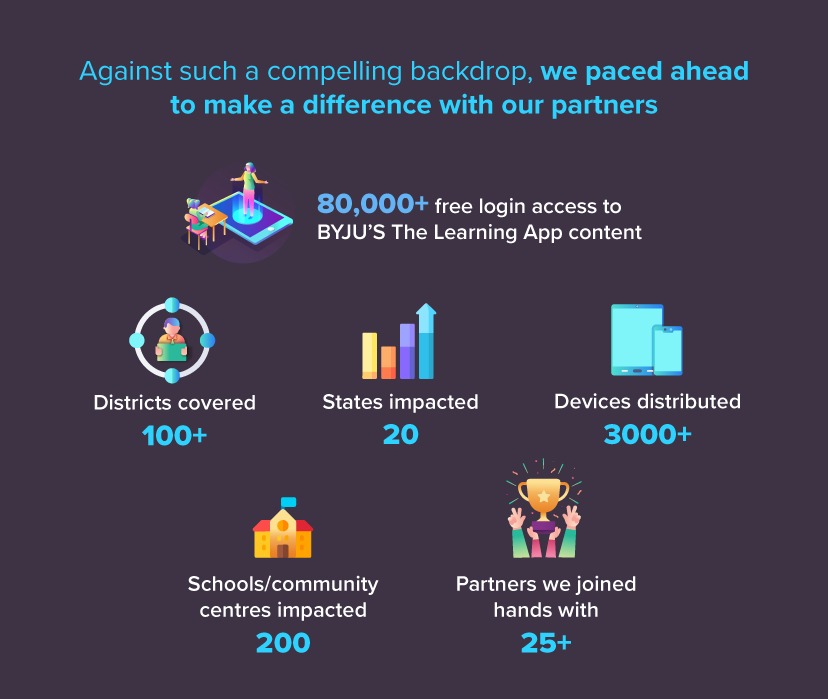 The response we've received so far has been encouraging and heartwarming. Here's what Madhavi Kashinath Bhatate, Class 6 student from Nashik, Save the Children had to say, "The app is exciting, helps me as schools are closed, it is easy to use and makes learning fun". 
Mathew Joseph, Country Director, American Indian Foundation (AIF) on how BYJU'S is bridging the digital divide: "It's been wonderful collaborating with BYJU'S to make
ed-tech-based education mainstream in very marginalised areas. With this partnership, AIF has been able to leverage BYJU'S vast content creation capabilities to bridge the digital divide and provide equal opportunities to the socially and economically disadvantaged section of society."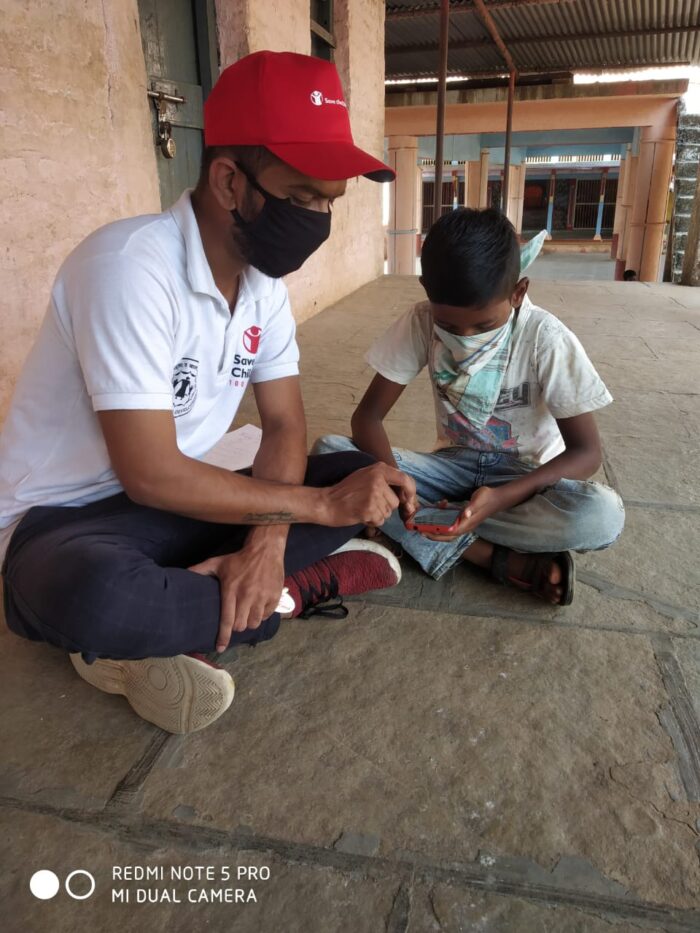 A Save the Children volunteer helping a student use a BYJU'S the Learning app. Reach more here
Mansi Kasliwal, further added, "We have been fortunate to forge partnerships with organizations that have worked with us tirelessly during the last 6 months. Additionally, the pandemic has accelerated our efforts to ensure that the digital divide does not turn into a learning divide. That's why, we are working to help children from marginalised backgrounds and to create hybrid models so that children can continue to learn in environments that prioritise their health and safety."
Reference 
[1] Spiral Learning http://bweducation.businessworld.in/article/3-Out-Of-4-Children-Faced-Combination-Of-Challenges-To-Access-Education-Reports/13-04-2021-386445/