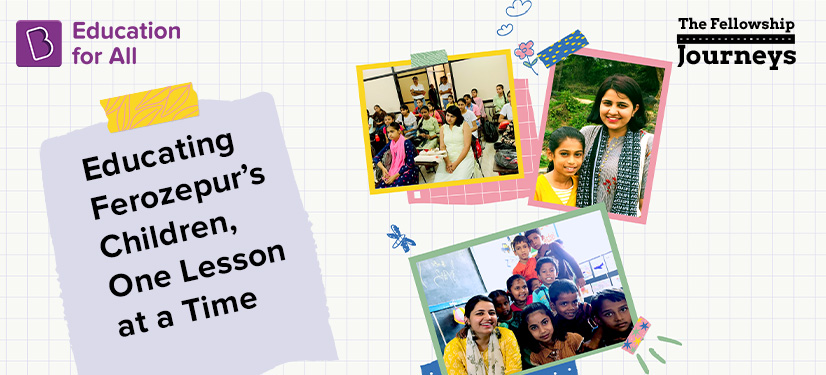 Located on the southern banks of the Sutlej river in India, Firozpur, or Ferozepur, is home to a population of over 20 lakh people. The city is also a memorial that remembers the freedom fighter who laid down their lives for the country and also stands as a border city between India and Pakistan.
While Ferozepur has scanty vegetation, agriculture is primarily for wheat and rice. This also is the main source of income for the city.
According to the Census 2011, the literacy rate in the city is 68.92%, with only 61.69% of women being literate, and 75.44% of men. The government also has been taking immense efforts to bring up these numbers and help educate children and adults. In fact, the city ranked first among the 112 aspirational districts under the 'Champions of Change' programme of the NITI Aayog in 2020.
 BYJU'S Fellowship Program has also partnered with the NITI Aayog to further educate the children in aspirational districts. Anjali Rose, one of the fellows of the programme has, in fact, been striving to make a difference among the children with BYJU'S learning content.
 "I believe that education can bring generational change. Having graduated from IIT Mandi, I know what role being part of a premier institute plays in one's life. It is a transformation. That's why I switched from a corporate to the social sector to foster the dreams of children and help them get closer to their dream careers," shares Anjali.
Anjali starts her day at 9 AM, by sharing a quiz with her students.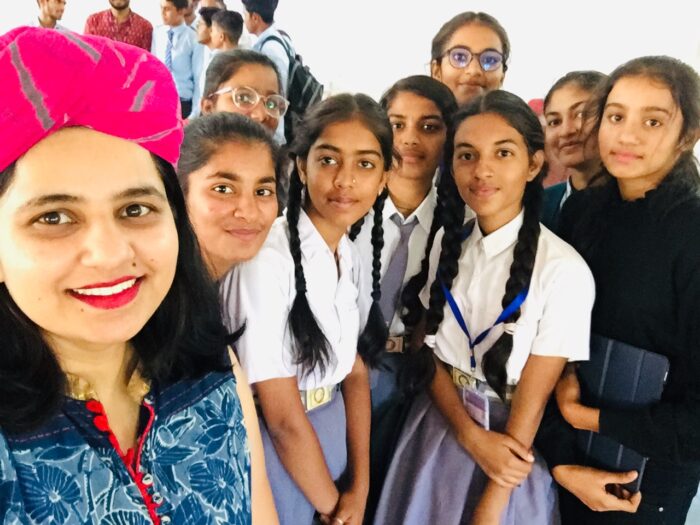 "It gives them chance to brainstorm about the way they use concepts to solve a single problem. I also follow up with the teachers who are appointed as POCs for both programmes at the school level. The rest of my day goes in meeting with the principals, district officials and the NGO partners," she says.
During the period of Anjali's fellowship, she says that she has met extremely talented students in government schools who perform exceptionally in their exams. However, they lack exposure and awareness about the way ahead in terms of career choices or colleges.
"As a fellow in the district, we identify the gaps and try to intervene on an individual level such that Career Guidance sessions," Anjali explains.
From day one to now, the fellow shares that the journey towards shaping the lives of these children has been gradual.
She says, "The fellowship is the evolving process. During the first and second months of my fellowship, I observed that students were not able to make a conscious choice about their higher studies so I started conducting sessions about the options in higher studies"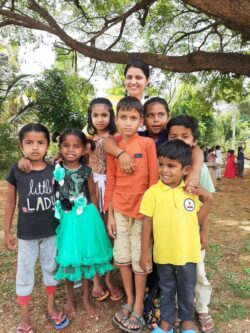 During one of her sessions, a student asked Anjali if even if they do get into a good college, would their financial situation allow them to pay. From the very next session, she educated them about the various scholarships which could pay for their higher studies.
"Our aim as fellows continues to be breaking the psychological barriers which are stopping children to achieve something. Having been part of the institution they are dreaming of, I even tell them stories about my college life and how it helped me get national and international exposure," she says.
JEE and NEET being very competitive exams require the utmost level of consistency, discipline and dedication. Anjali shares that keeping students engaged remains a huge challenge, but she isn't one to give up. Every day, she tries to find new ways to engage them in learning.
"I have this theory that when you are at war, you have already won if you know your enemy. With that thought, I analyse some of the previous year's exam papers and share the insights with the students so that they can easily achieve the minimum score required for the exam," says Anjali.
"When you are on a journey, you meet several people who resonate with your idea. These people are ready to overstep their responsibilities to make programs successful. Be grateful each for these people," Anjali leaves her thoughts and signs off.
The Fellowship Program continues to support children from all walks of life, ensuring that they are well-equipped for any hurdles thrown their way. Through our Social Initiatives, we hope to reach 10 million children with the power of education and help them find a better tomorrow.
---
BYJU'S Education for All is on a mission to empower 10 million children by 2025 with education. Through the BYJU'S Give programme, you can contribute to this movement and help children with quality digital learning. You can donate an old device, which we will refurbish, and then use the money raised to buy a new device. In case you do not have a device, you can also donate to an NGO partner, who will use the funds to buy devices for children.
In both cases, we will load our BYJU'S Think & Learn premium content onto these devices and distribute them to children in need.
Also read: How Vishakha Sharma is Empowering Children in Jaisalmer with Education