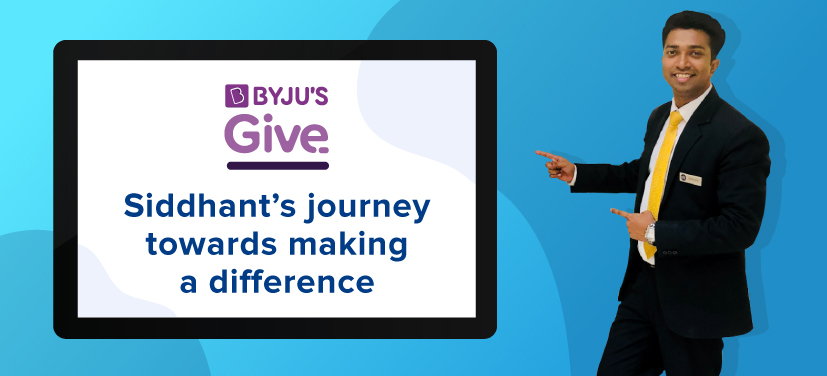 As a Business Development Associate at BYJU'S, my job takes me to several homes with families that come from all sorts of backgrounds. But no matter how diverse their conditions, they had a few things in common — 1. Parents wanted the best for their children when it came to their education and; 2. These children had great potential that could have been tapped into. It broke my heart to witness how hard it was for a section of learners to access their basic right to education. 
When I first heard of BYJU'S Give initiative, I knew I was not going to let this opportunity slip away. I  went through my storage and found an old phone I had put aside and long forgotten, and followed the simple instructions on the website, byjus.com/give/ to make the donation. 
BYJU'S Give is one social initiative that allows individuals to take part in something as important as enabling underprivileged children to learn. Now most of us have phones that we are waiting to throw away or exchange for a new one. It's only a matter of realising that your old devices are worth more in a child's hand than some dusty cardboard box or a cluttered wardrobe drawer. So let's come together and "Give" till every child is able to learn. Follow the link to know more: byjus.com/give/
Siddhant is a Business Development Associate who donated his old smartphone towards BYJU'S Give to help a child without access to online learning receive an education.