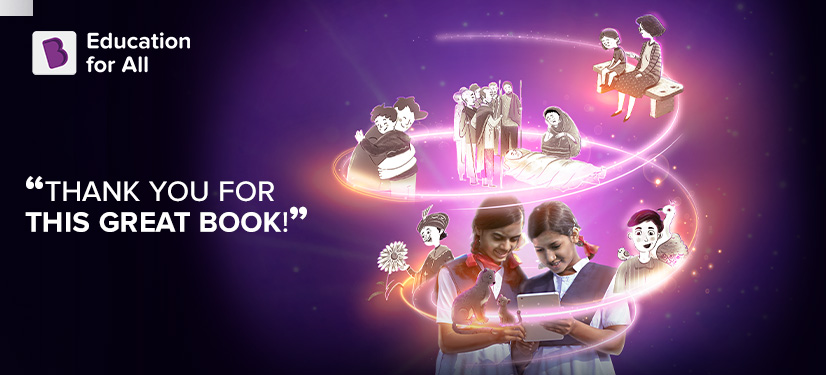 Growing up, we have read a series of simple stories cumulated in a book for children that ingrained a habit of reading in us. These books have taught us many morals – from how 'slow and steady wins the race' to how 'not to count chickens before they hatch'.
A children's book is a doorway to adventures illustrated with morals and valuable life lessons. It is written in the simplest of forms, and every paragraph holds a deep value that can leave an everlasting impression on a child's life. In other words,  a children's book is a stepping stone for the avid reader and a changemaker in the future.
On the occasion of Children's Day, BYJUites crafted an insightful book, "Twelve Little Adventures" for children with similar values and lessons. We wrote and illustrated a book for our EFA beneficiaries as a heartfelt gift for them.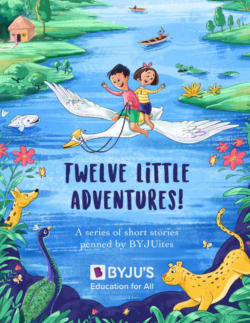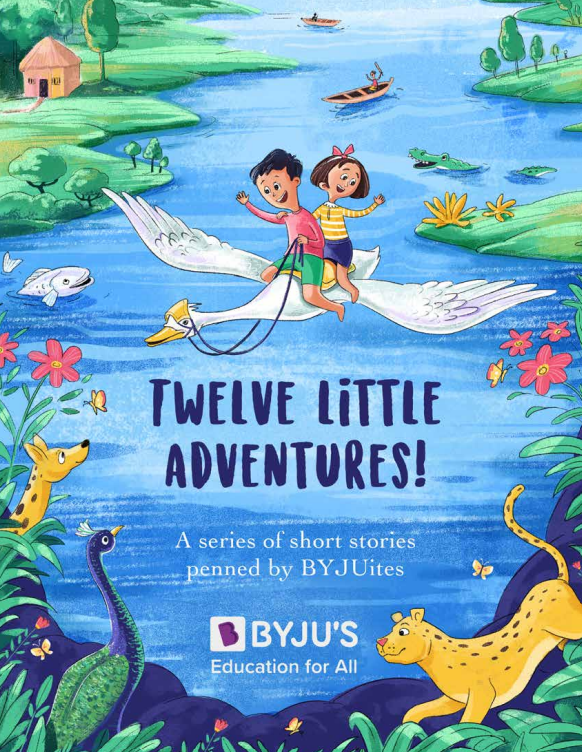 We asked them to share their feedback with us through a detailed questionnaire. Here's what our beneficiaries said about the book.
"Reading the book made me feel very happy. The book was filled with several nice stories and pictures, reading it was very pleasant. Thank you to the writers who shared these next-level stories. I will definitely encourage all my friends to read this book," shared Sahil of Class 10, whose favourite story was "Chronicles of Vazhoor".
Mousam of Class 11 said, "The stories had good moral values and reading them added some meaning to my life. Some of the stories are quite motivational and inspiring. I really loved 'Saanvi'; the story was very sweet and beautiful."
"The stories were amazing, filled with moral lessons, and as a result, I discovered many new things, especially through 'The Best Friend', which has moral lessons every step of the way," said Sanarung of Class 11.
Most of the children loved the story "The Best Friend". They shared that the story was very gripping and engaging, which taught them the value of friendship. Not far behind were "It is Impossible to Please Everyone", "A Cocoon's Journey", "Just One Wish", and "Igal Chiddal".
"When I was reading the book, it felt like all the incidents were occurring in front of my eyes. The stories combined with the illustrations truly made the book a visual treat," Sameer of Class 11 shared. He added, "'Ghost or Illusion' was one such story – I loved the illustrations and the story, both were a chilling combination."
Om of Class 12 said, "This book is perfect for all students in any hopeless and critical situation and cannot make a decision. 'Payal' was one such inspiring story that helped me realise that beauty is not on the outside, and it all depends on the kind of person we are."
"Each story had a different theme and helped us build character. But my personal favourite was 'Pride and Esteem', which felt like the writer was sharing my personal experience," shares Faruk of Class 12.
BYJU'S Education for All has been helping students get closer to their dreams through NGO partnerships, volunteering programmes, and other initiatives such as this book. We hope we can do many more initiatives to inspire and motivate children of all ages and share the ray of hope in their lives.
Missed reading the book? You can download it here.
---
BYJU'S Education for All is on a mission to empower 10 million children by 2025 with education. Through the BYJU'S Give programme, you can contribute to this movement and help children with quality digital learning. You can donate an old device, which we will refurbish, and then use the money raised to buy a new device. In case you do not have a device, you can also donate to an NGO partner, who will use the funds to buy devices for children.
In both cases, we will load our BYJU'S Think & Learn premium content onto these devices and distribute them to children in need.
Also read: BYJUites Craft a Warm Christmas for Children in Need