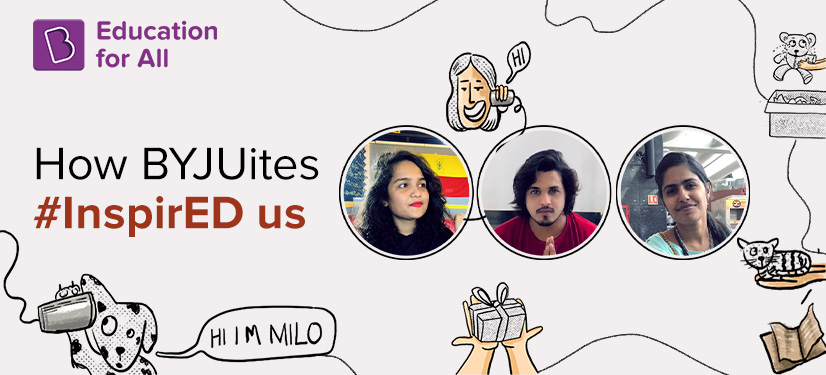 Amidst all chaos around the world, there is this wee bit of hope that encircles your heart, wondering if humanity is still alive. There's a war enraged, a nation in economic crisis, different variants of the pandemic reborn, and climate change taking a toll on everyone's lives.
Getting cooped up with such news makes us wonder whether humanity's still alive. To get our answers, on the occasion of Nelson Mandela Day (July 18), we asked BYJUites to share their stories of kindness, and we were awed by the responses. Here's how some of you inspired us with your stories of service:
Samika Phogat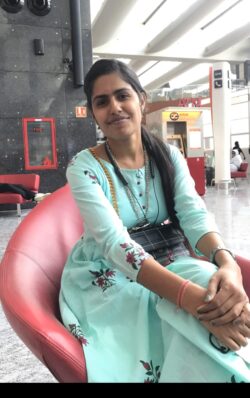 "This was back in 2019 when I was working as a teacher. It was winter, and I noticed our school cleaner was wearing just slippers. It was pretty cold, and I was sure wearing slippers wouldn't help. I was wondering how to help her out. I checked my wallet for money and offered her some to buy shoes. She denied it and asked if I could offer her old shoes rather than money. I insisted that she purchase new ones.
Two days later, I heard from someone that she was looking for me. I ran into her in the hallway and saw a gleaming face pointing out her brand-new shoes. She thanked me for the shoes and offered me the balance amount. I couldn't believe her honesty and resisted taking any of it back. Her happiness was worth it, and she shared this story with everyone in the school. I never thought this incident would leave an impression on my heart.
I have always been a giving person, and I believe the world would be a better place to live if we are generous enough towards the needy."
Simran Nayak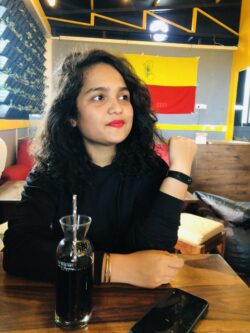 "Near my home, there's a construction site where I saw three little kids playing in a pile of mud. Since it was a little cold and late evening, I asked them to step inside their homes. They were reluctant to adhere, so I decided to bait them with some treats. I took them to a shop nearby and asked them to pick their favourites.
They agreed to return home, and while I dropped them off, they happily waved goodbye with warm smiles. It felt amazing when I turned back to see them giggling around happily. This incident made me quite happy, and I realised it's the simplest pleasures that make a difference in anyone's life.
It doesn't take a lot of effort to make someone happy as long as your intentions are pure. I hope to make many more."
Siddharth Chopra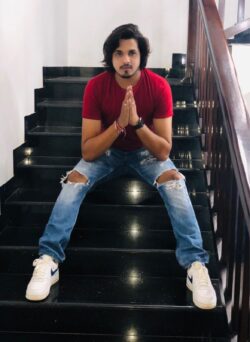 "Last week, when I was travelling to the office, on my way, I saw a visually impaired man near the bus stop. He missed his bus, and it was raining heavily. I noticed the helplessness, so I stopped and asked him if he needed any help. He was hesitant at first but later narrated his story. He couldn't catch his bus and had to reach his destination – the shop he works for, as his clients were waiting for him.
I realised I could be of help. I quickly asked the drop point and decided to help him out of the situation. During our drive, he said he wanted to finish his work early and return home because it was his son's birthday. I dropped him at the stop and noticed his clients were waiting for him at the shop.
While leaving, he thanked me and quickly grabbed my hand to convey his gratitude. I kept thinking about the good deed and how it made me feel.
I hope he was able to celebrate his son's birthday. Though I ended up reaching late for work, I realised happiness is found in helping others, and I would continue practising the same."
These were some of the stories of BYJUites that have inspired us lately. Through this campaign, we will keep sharing more such stories that celebrate the spirit of BYJUites in shaping a better tomorrow
Similarly, BYJU'S Education For All initiative aims to inspire millions of kids from underserved communities and help them build their dreams through accessible digital education. If you would like to contribute to this cause or nominate a needy child, please write to us at educationforall@byjus.com
---
BYJU'S Education for All is on a mission to empower 10 million children by 2025 with education. Through the BYJU'S Give programme, you can contribute to this movement and help children with quality digital learning. You can donate an old device, which we will refurbish, and then use the money raised to buy a new device. In case you do not have a device, you can also donate to an NGO partner, who will use the funds to buy devices for children.
In both cases, we will load our BYJU'S Think & Learn premium content onto these devices and distribute them to children in need.