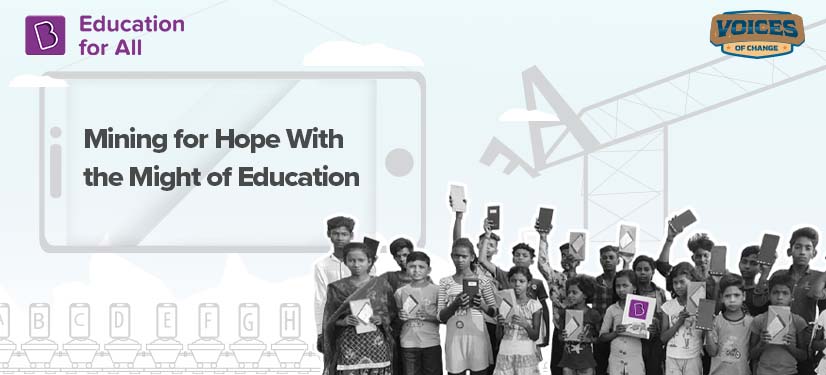 Life for children across the world comes in different shades and colours – some bright and hopeful, others dark and forlorn. While some grow up with the best support and guidance, millions still struggle to get a single square meal a day.
Such is the case of the coal miners' children in Dhanbad, who work through the day by carrying coal bags. Their families are stricken by poverty and the children opt to work rather than go to school.
However, there is one kind soul who has been painting the lives of these children with bright colours. Harsh Singh, a B.Tech Student from Dhanbad, has been ensuring that they are not deprived of food and education.
Harsh spoke to us earlier this year, and shared, "Labour is no feat for children. The only thing they need to be working on is their future. So, I wanted to help them out of this."
He started the Sahadeva Foundation in order to help these children, and show them the way to a better future.
We at BYJU'S Education for All were inspired by Harsh's work towards educating the children. His tireless efforts have been giving them a chance to mould their own futures.
So, we decided to fuel Harsh's efforts with access to free digital education for these children. We've provided over 100 devices to the foundation, each of which is loaded with BYJU'S Think & Learn Premium content.
"The students were very excited to receive the devices," says Harsh. "They are now using them for their studies and in a language that is comfortable for them."
Harsh further shares that the students have been able to get a better understanding of the subjects.
One of the students, Rahul* shares, "I was very happy to get the device. After going through the app, I was able to understand maths and science concepts better."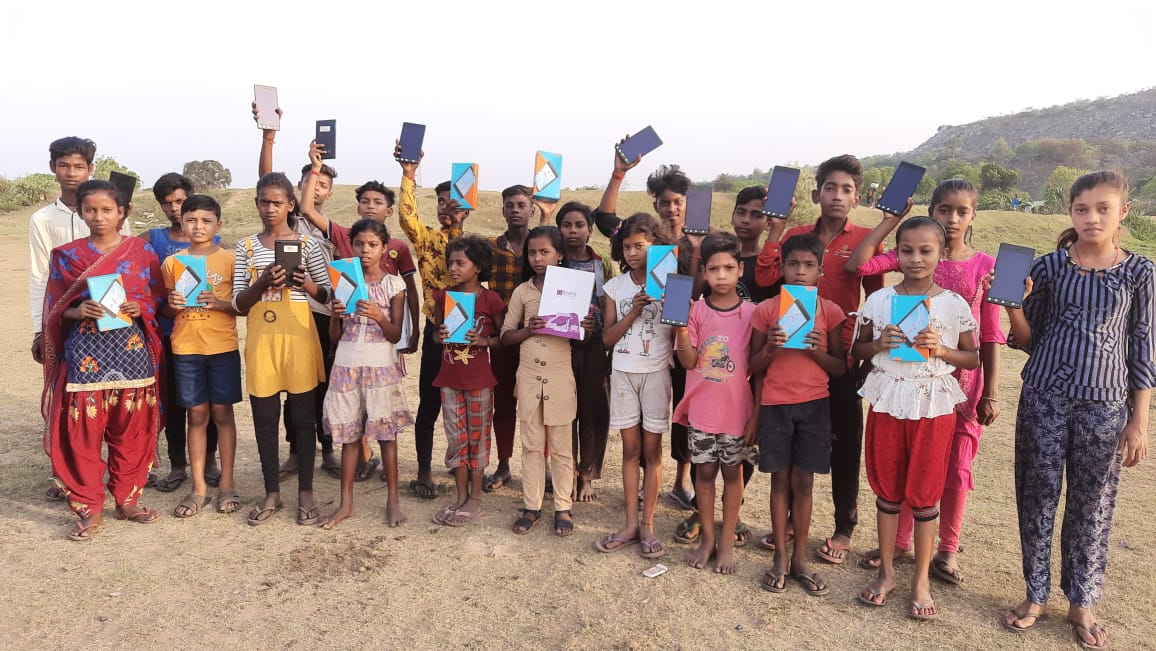 "I really enjoy the videos and the quizzes on the app. They are very interesting and make difficult concepts seem simple," says Ruhi*, another recipient of the device.
Harsh says that the children finally have a platform where they can learn concepts in a more visual manner, with which they can hopefully, improve their academic results.
While education is a stepping stone in a child's life, Harsh says that these children would never have been able to afford any education, let alone digital education.
"However, the content that has been shared will truly help them think beyond the box and grow into the best version of themselves. We truly hope that BYJU'S can help these children, and are thankful for all the support," Harsh signs off.
Like with Harsh Singh and the Sahadeva Foundation, BYJU'S hopes to empower more children with digital education with the support of our NGO partners. We hope to uplift more children and help them define their own futures.
---
*Names changed for the protection of identity
BYJU'S Education for All is reaching out to underprivileged children across India. Through the BYJU'S Give programme, you can contribute to this mission and help children with quality digital learning. You can donate an old device, which we will refurbish, and then use the money raised to buy a new device. In case you do not have a device, you can also donate to an NGO partner, who will use the money to buy devices for children.
In both cases, we will load our BYJU'S Think & Learn Premium content onto these devices and distribute them to children in need.
​​Also Read: Mining Through Educational Inequalities in the Coal Capital of India