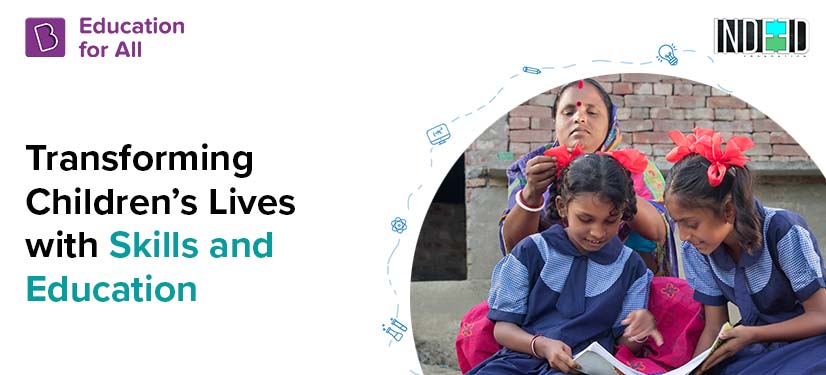 The intergenerational cycle of poverty has been increasing, with every uneducated child and every unemployed youth. Even today, over 83 million people live in extreme poverty in India (World Poverty Clock).
Unless there is a change, the demographic divide will only widen and children will continue to sacrifice their hopes and dreams without even an opportunity to grow. Thus, education has become one of the most important aspects in a person's life. 
That's something that the NGO, IN-DEED Foundation firmly believes in, too.
India – Driving Education Empowerment and Development (IN-DEED) Foundation was founded in 2014 by Vikram Rajola in Rajasthan. Vikram strongly believed in youth volunteerism and based the efforts of the NGO on the power of its volunteers.
So, IN-DEED is creating a community of active volunteers from reputed higher-education institutes who are trained and counselled. These volunteers, in turn, take classes for government school children to help them comprehend difficult topics and concepts and perform well in examinations, while also becoming proficient in computer skills.
The NGO has been uplifting the next generation through its two-pillar approach. One, it enables youth volunteerism and helps create a change through active volunteering. Two, it works to ensure that the digital divide between rural and urban India is bridged through technical advancements.
IN-DEED has partnered with BYJU'S Education for All (EFA), through which we are supporting the mission to bridge this divide.
Founder and Chairman, Vikram Rajola says, "Through the partnership with BYJU'S we are able to provide free access to the best content to government schools and rural students."
Uplifting through Skills and Education
IN-DEED Foundation works through five main verticals – Adhyayan, Sambhavna, Jigyasa, and a Digital Resource Centre (DRC)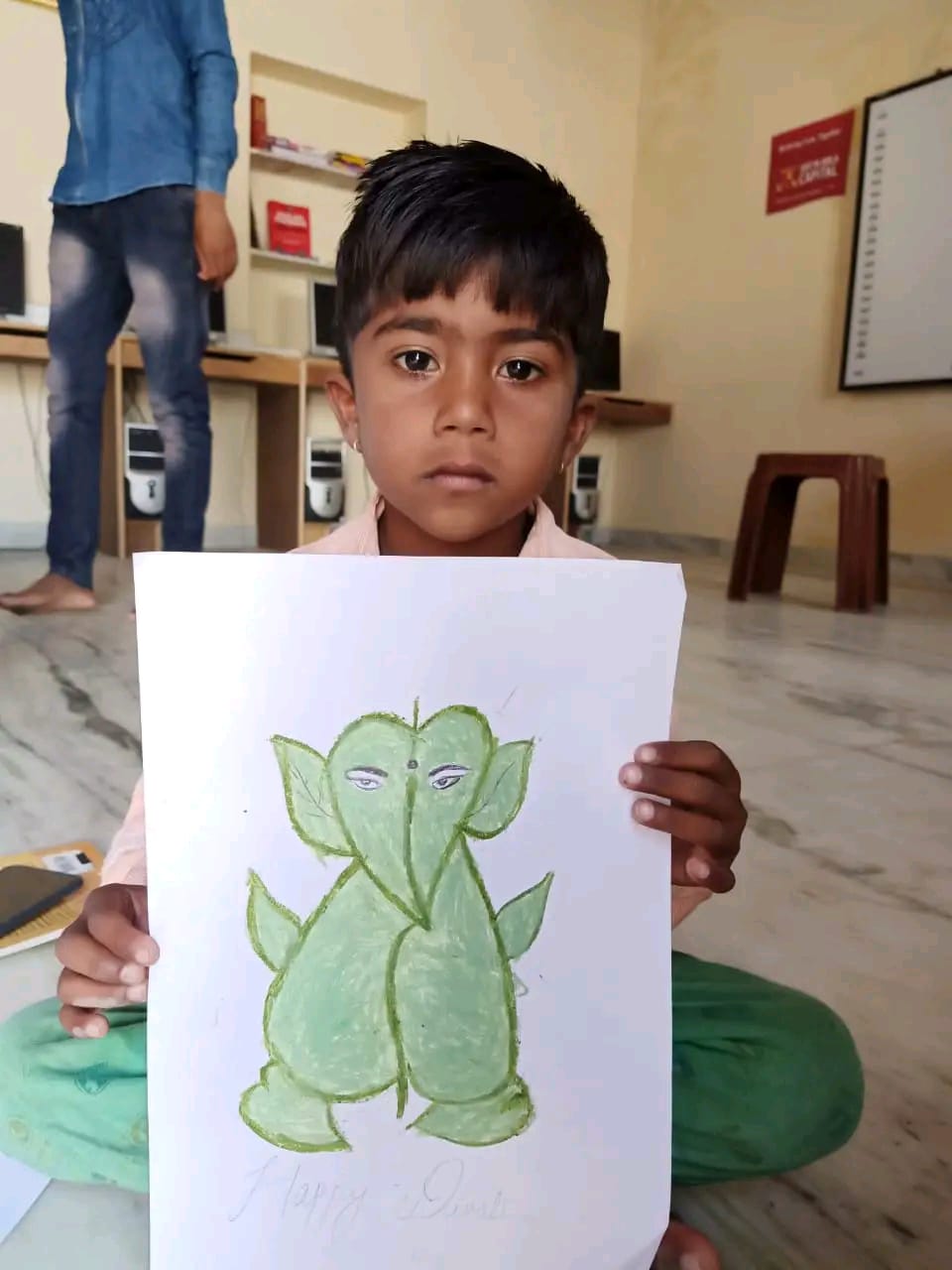 Adhyayan focuses its efforts on helping students with the curricular subjects with the help of its volunteers. It also digitises content and provides e-learning modules to the students, to enhance virtual education.
Sambhavna aims to explore the endless possibilities and engage the students in extracurricular activities – drawing, painting, debating, essay writing, dramatics, sports, Yoga, etc. It also helps train children in communication skills and spoken English.
The Jigyasa vertical helps foster curiosity among the students. It stimulates an interest in children towards STEM learning, robotics, aero-modelling, design and engineering, etc.
Samiksha supports students through its tech solution AdvancED PLATform (Personalised Learning, Assessment and Training). Here, thousands of students have participated in online assessments where students can immediately check their scores and learn where they made mistakes.
The Digital Resource Centre (DRC) is located at the nodal village Rajola Kalan in Pali district of Western Rajasthan. The programme aims to bridge the digital divide between students while imparting digital literacy and IT skills to rural children.
"As a resident faculty and coordinator, I could see the children's happiness and eagerness to learn at the DRC. Several of them shared that they were using a computer for the first time in their life. It was immensely satisfying," says Pritam Singh, Senior Programme Manager, IN-DEED Foundation.
So far, through its multiple programmes, IN-DEED has impacted more than 15000 students from government and rural schools through the dedicated efforts of 400+ volunteers from reputed organisations.
Digital Learning with BYJU'S
The digital divide has been made distinct, especially during the lockdown periods of the COVID-19 pandemic. Many rural, underserved students even lacked access to digital devices, let alone online education. And for those with devices, there was a challenge in getting access to good learning content.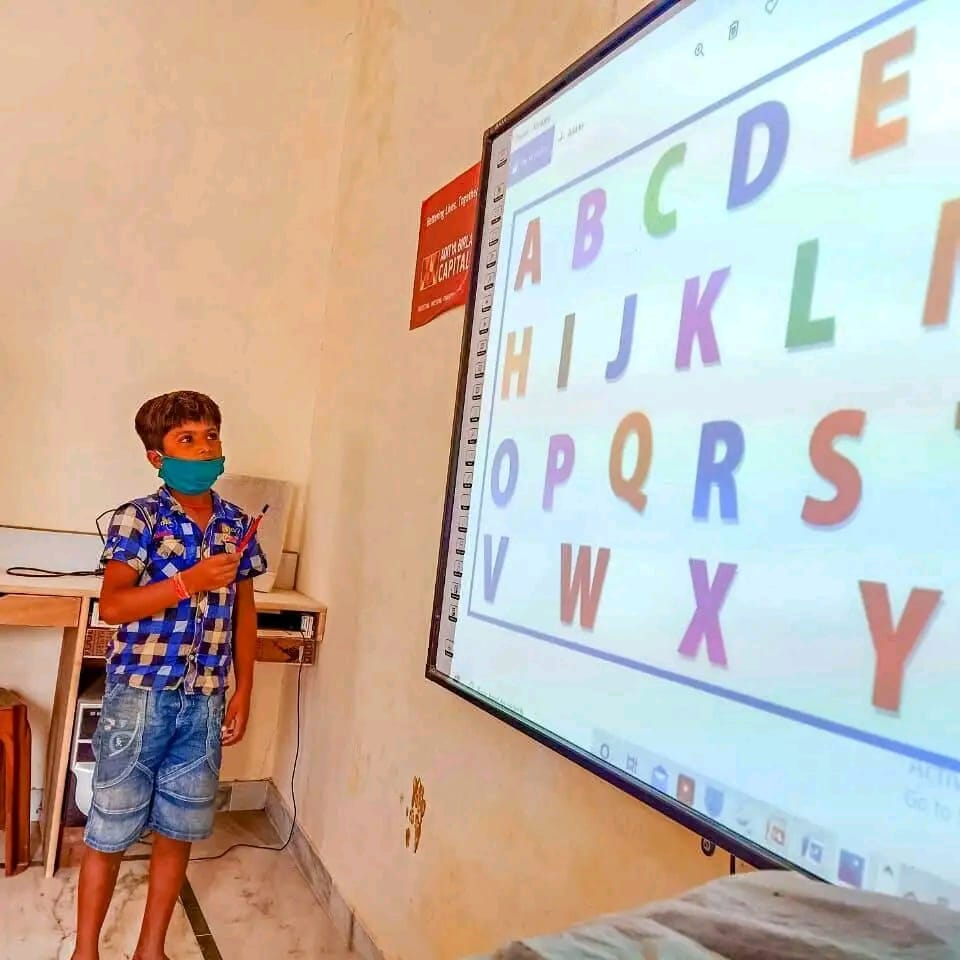 "For education sector NGOs like IN-DEED Foundation, one of the biggest pain points was lack of good quality audio-visual material to simplify Maths and Science concepts, that too in Hindi and regional languages," says Vikram Rajola, Chairman and founder. 
"The Education for All campaign will help in scaling up our programs allowing us to reach 500 schools and 50,000 students in the coming academic sessions," he adds.
Like with IN-DEED Foundation, we hope to bridge the digital divide among the children and ensure that education is accessible to them, despite their social backgrounds. Education should never be a choice, and we at BYJU'S EFA along with our NGO partners, hope to ensure the same.
---
BYJU'S Education for All is reaching out to underprivileged children across India. Through the BYJU'S Give programme, you can contribute to this mission and help children with quality digital learning. You can donate an old device, which we will refurbish, and then use the money raised to buy a new device. In case you do not have a device, you can also donate to an NGO partner, who will use the money to buy devices for children.
In both cases, we will load our BYJU'S Think & Learn premium content for free onto these devices and distribute them to children in need.
Also Read: Giving Wings to Fly into a Brighter Future: FUEL's Mission