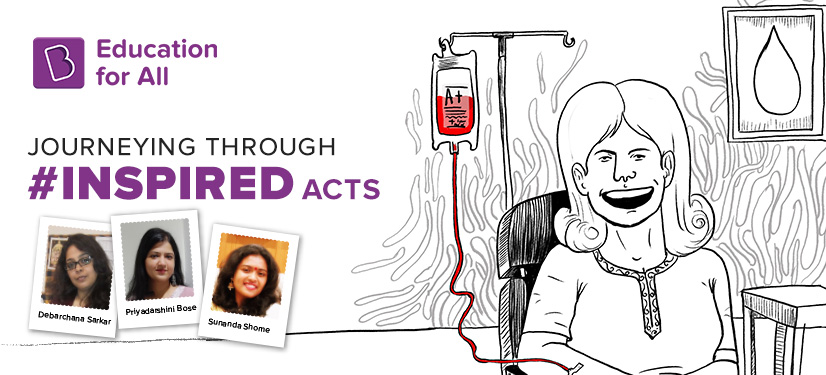 A small act of kindness can change a person's life. These BYJUites, too, have shared how they were able to make that difference with a simple gesture that impacted another's life.
Take a look at some of these stories that left us #InspirED.
Debarchana Sarkar
Tutorial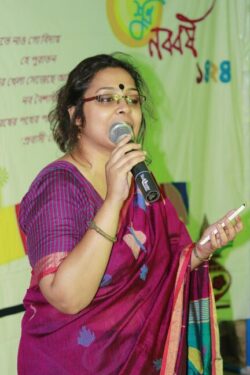 In 2011, I got associated with some people who were teaching underprivileged children at a nearby slum area. I also started teaching those children, and that become a life-changing decision for me.
I found that teaching is like meditation for me. Interacting with kids gives me mental peace. I decided to take teaching as my profession. However, it was not easy. I left my lucrative job and joined a private school and simultaneously continued my workshops with underprivileged kids.
I completed BEd (Bachelor in Education) course in 2017. Today, our small effort to teach the kids has taken shape. It is now called "Onnyorokom" which means "the difference" in Bengali. Some of our kids are well-established now.
We also publish a yearly magazine for kids and grown-ups. We also perform social activities like tree plantation, taking care of stray animals, environmental awareness programs and distribution of clothes to poor kids before Durga Puja.
During my BEd, I learnt a quote from Rabindranath Tagore "A teacher can never truly teach unless he is still learning himself. A lamp can never light another lamp unless it continues to burn its own flame."
I tried to live these words, and I am always grateful for this immense opportunity to serve my society.
Sunanda Shome
Student Experience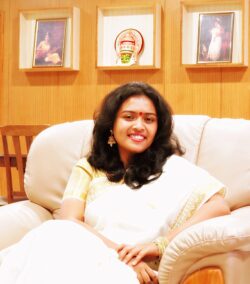 When I used to live in the UK (Nottinghamshire), I used to participate in marathons for charity.
In August 2019, I completed my 40th race in 2 years (20 each year). This year, I completed small 'walks' to my first Ultra (more than 26.2 miles), and in October I attempted the 50K. Each race has had a purpose, charity and reason, which gives me room to make a difference.
In fact, I even ran for a friend to help win her a chance for in-vitro. She is an excellent woman who really wanted to have a child.
I dedicated the last year of my running to those who were fighting, or lost the battle to addiction. While I have something that I witnessed everyday addiction steals away (through the lens of my brother who is better now).
Now, being back in India, I have started looking out for running marathons here. It's just these little things that give you the space to vent out and look out for the better. It helps keep inspiring yourself to be the best as well as inspire others telling them that there is always a light at the end of the tunnel.
Priyadarshini Bose
Academics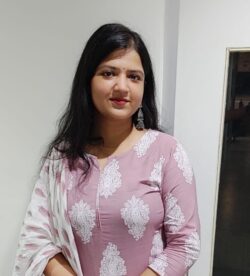 During the pandemic, everyone was trying to avoid hospitals and health centres. I have been working as a blood volunteer for a longer period, so I got a call from a volunteer blood donation team for blood donation.
At that time I was suffering from depression due to the sudden onset of the pandemic. I got a call about a young pregnant woman, who was from a rural family. Her family members were clueless about how to arrange blood for their daughter for her Caesarean section. I rushed to the hospital and gave her blood.
Through this small initiative, I am happy that I could save two lives.
BYJU'S Education for All also is working to make a difference in the lives of young, underprivileged children. With every licence and learning tool distributed, we hope to help these students on their learning journeys.
---
BYJU'S Education for All is on a mission to empower 10 million children by 2025 with education. Through the BYJU'S Give programme, you can contribute to this movement and help children with quality digital learning. You can donate an old device, which we will refurbish, and then use the money raised to buy a new device. In case you do not have a device, you can also donate to an NGO partner, who will use the funds to buy devices for children.
In both cases, we will load our BYJU'S Think & Learn premium content onto these devices and distribute them to children in need.
Also Read: More Stories of How BYJUites #InspirED Us